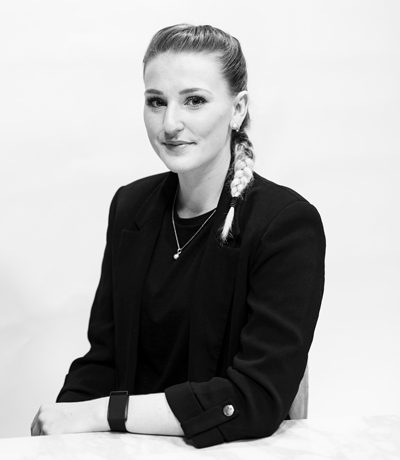 Lauren McAleer
Interior Designer
After obtaining a foundation degree in Textiles from Central Saint Martins College, Lauren went on to study at Bath Spa University where she was awarded a BA(Hons) degree in the subject. She is currently studying for a post graduate degree with the British Academy for Interior Design.
After graduating, Lauren joined a furniture manufacturer and supplier as a Sales & Marketing Manager.
Her role at InStyle Direct involves working with clients, from initial mood boards, through to completion. By using our furniture packs and by sourcing additional furniture and accessories, Lauren plays a vital part in bringing their vision to life. Project management is also a key part of her role.
Lauren enjoys juggling multiple tasks and finds it immensely rewarding to see a design concept grow and develop. She constantly monitors social media platforms, magazines and exhibitions for new ideas and the very latest design trends.
Get in Touch