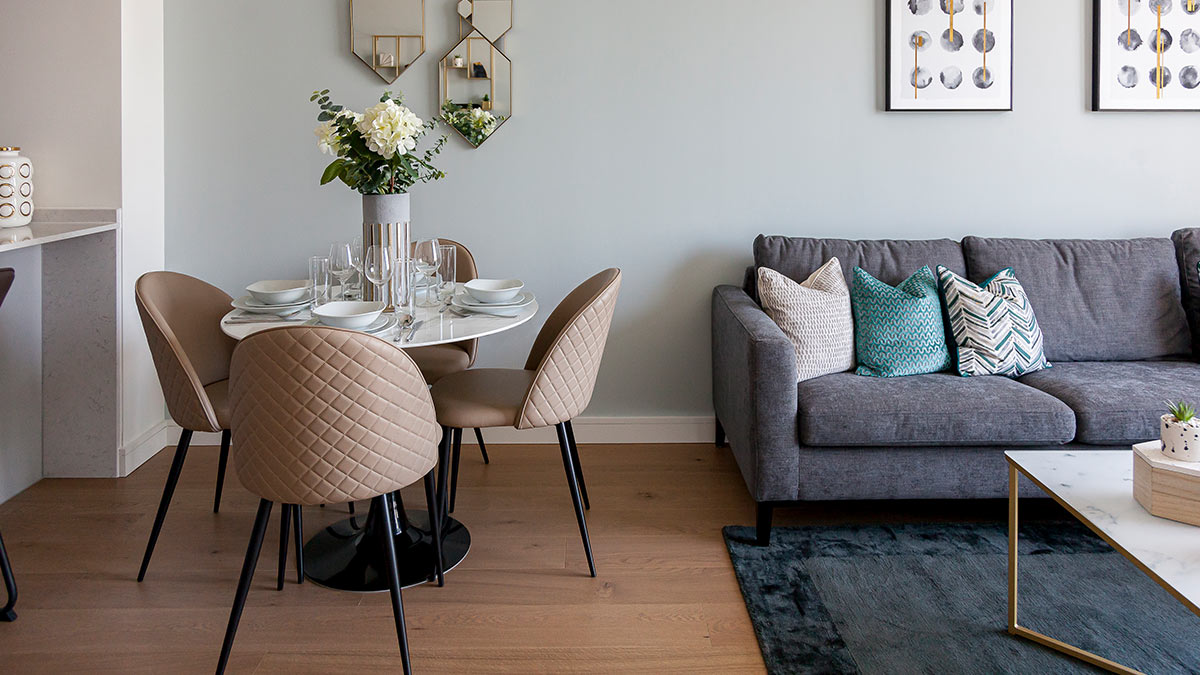 Having worked with Berkeley Group across multiple divisions and developments for over 10 years, we partnered with South Quay Plaza in furnishing yet another property. This time around, a one-bedroom showroom at their prestigious South Quay Plaza development.
Having already furnished 50 units at South Quay Plaza, the interior design and sales team had prior knowledge and experience styling the units in line with the target audience, which enabled us to meet their three-week deadline.
Situated in the heart of the Canary Wharf financial quarter, South Quay Plaza is a stunning combination of high-rise luxury, five-star facilities and contemporary design. Therefore, the show apartment needed to embody the style, comfort and innovation that would be expected.
Prospective buyers need to know that their investment has every chance of generating a profit, so ensuring that every inch of the showroom space was utilised and shown in the best possible light, was imperative.
The Golden Touch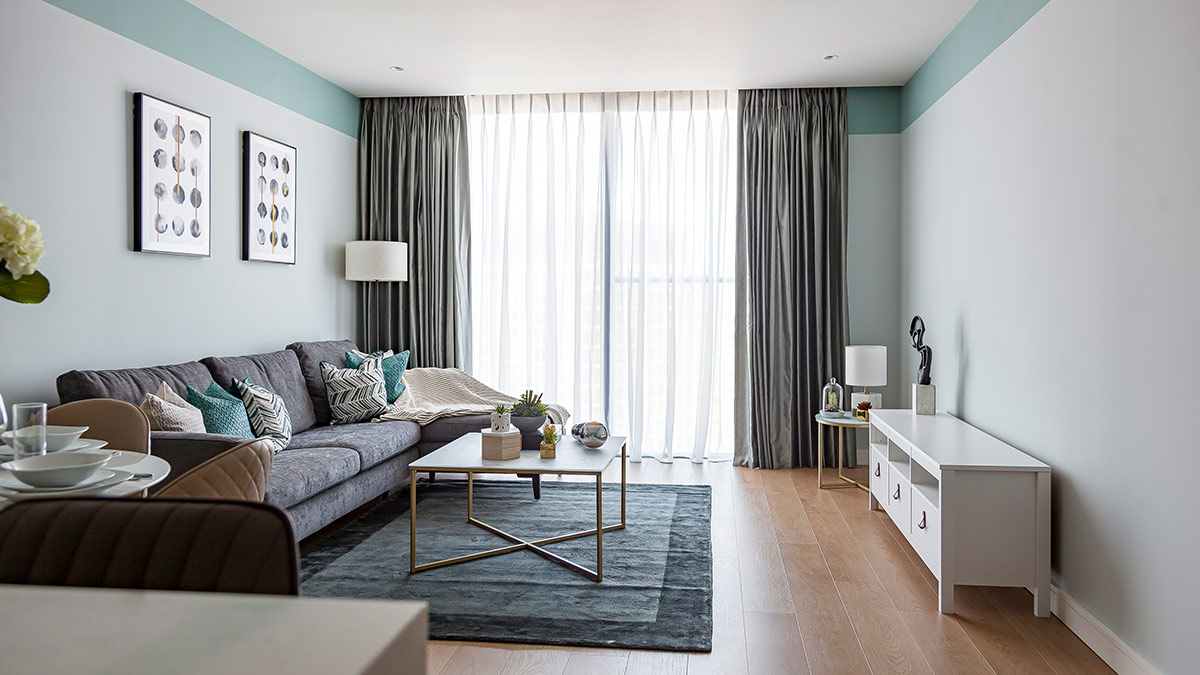 InStyle Direct ensured they had access to the property specifications and floor plan for a seamless, integrated approach. The InStyle Direct design team chose the Gold furniture package – a proven winner when a project calls for clean, crisp lines and understated sophistication. Because of their lighter weight and smaller footprint, the components of the package are ideal for flexible design choices in restricted spaces.
Curtains and window dressings were also incorporated to make the most of the apartment's natural light. The tight three-week deadline meant that every move and detail had to be meticulously planned, executed and monitored by our experienced team of project managers and production staff.
Making a Statement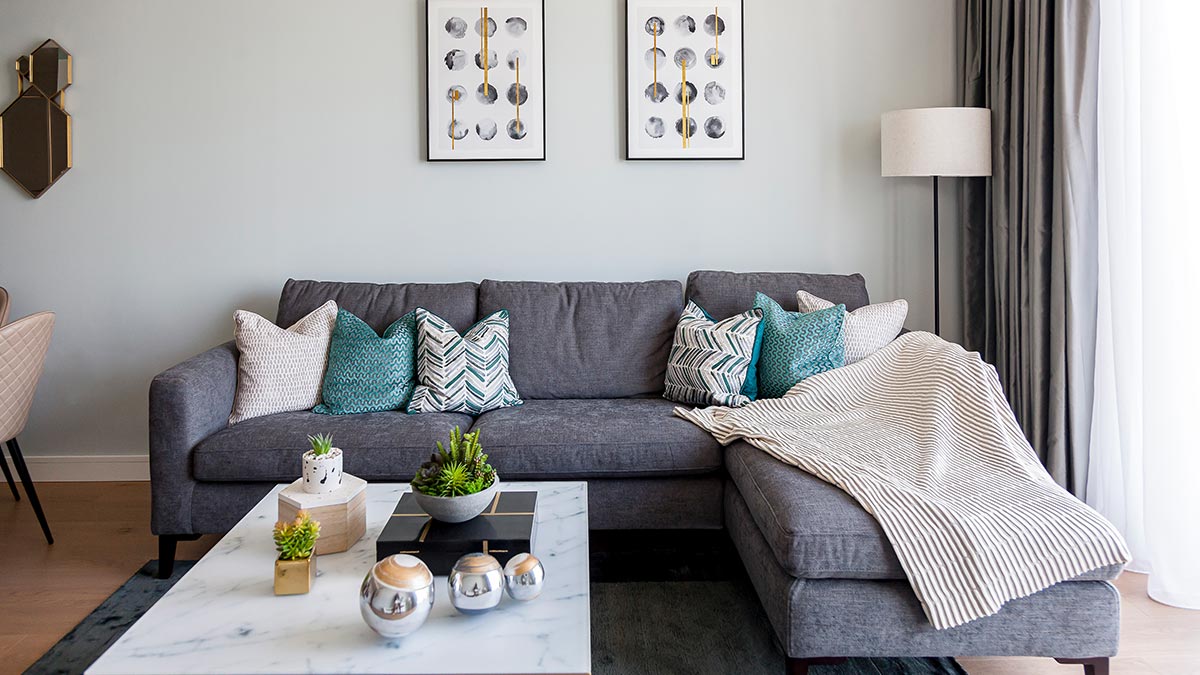 InStyle Direct always offers interior design advice to clients at no extra cost and was taken on board by the developers for this showroom. Interior designer, Rianne Blake, advised Berkeley Homes to opt for a feature wall and provided the developers with a selection of paint colour codes and designs.
The adaptability of the InStyle Direct staff was immediately put to the test at the start of the project. The apartment that was intended to be used as the show flat, sold before work commenced. The team therefore hurriedly switched to another property in Hampton Tower where they studied the new floor plan and layout before promptly deciding on how to suitably design and furnish the unit. The InStyle direct team ensured that what could have been a setback, didn't affect the tight deadline.
A Towering Success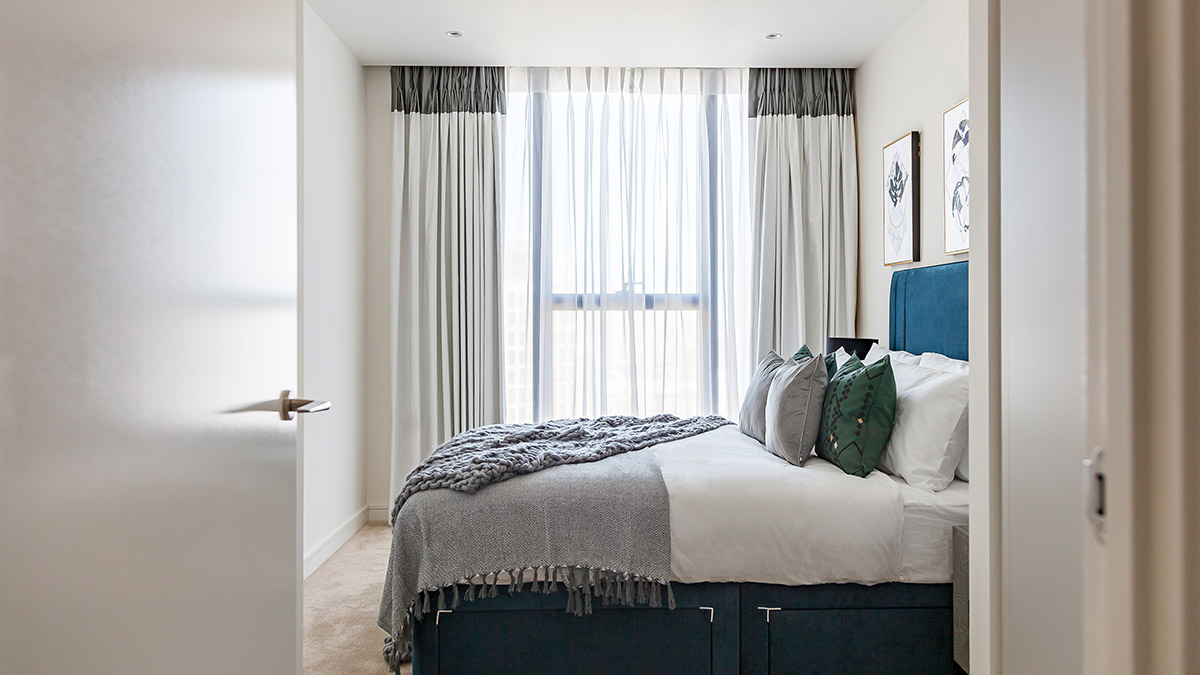 With breath-taking views of the river and the Docklands skyline, the 68-storey South Quay Plaza is a genuine London landmark. However, with competition in this part of the Capital is strong, Berkeley Homes ensured they remained ahead of the game with a state-of-the-art showroom that is already yielding results.
Watch the YouTube video below for a full tour of the immaculately furnished property.