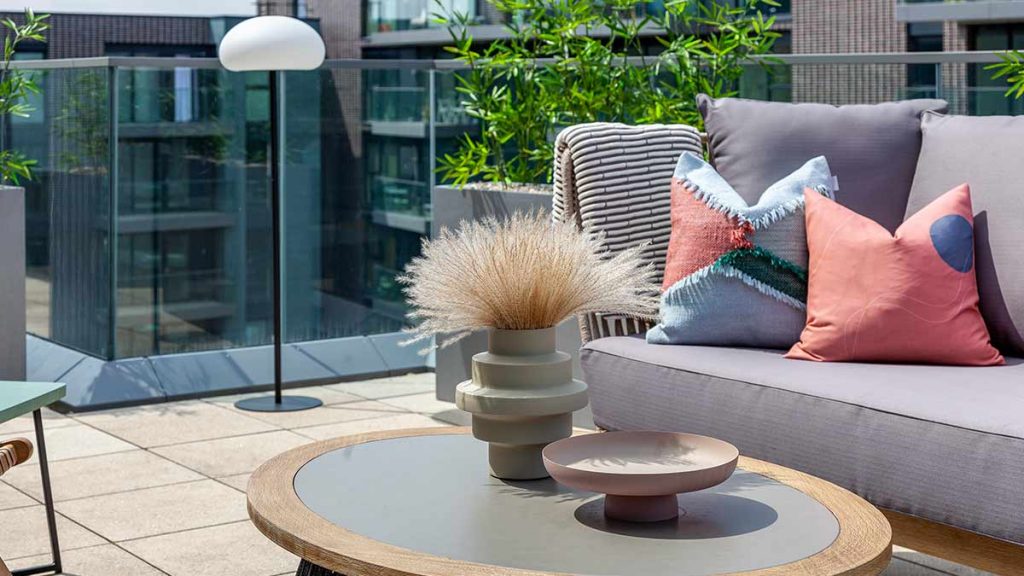 Dressing a single show apartment to a meticulously high standard takes considerable organisation, creativity and vision. However, completing the task at several properties simultaneously takes project planning and preparation to new levels. When property developers, Mace, presented InStyle Direct with this exacting brief, the InStyle Direct team was excited to take on the challenge of differentiating three properties by accentuating and emphasising each unit's unique and strong selling points.
Three's Company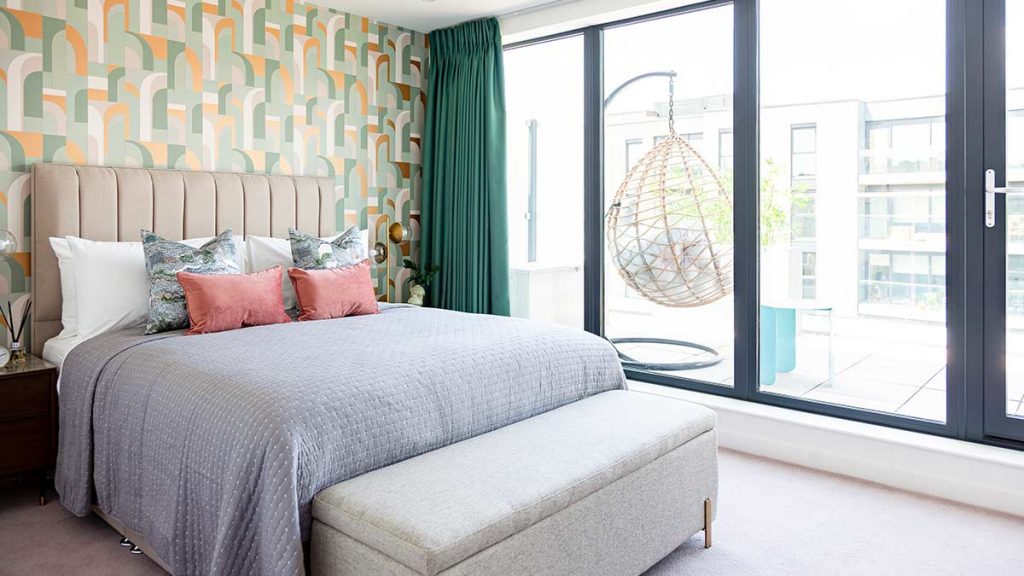 Three apartments in The Courtyard at Greenwich Square were earmarked as show homes and Mace was keen that they should tick as many boxes for investors, landlords and tenants as possible. As well as being situated in close proximity to South East London's historic Greenwich Park and the River Thames, all 325 properties provide stunning views of the centrally located green garden that inspired the development's name and InStyle Direct's inside-outside interior design solution.
Inside-Outside Living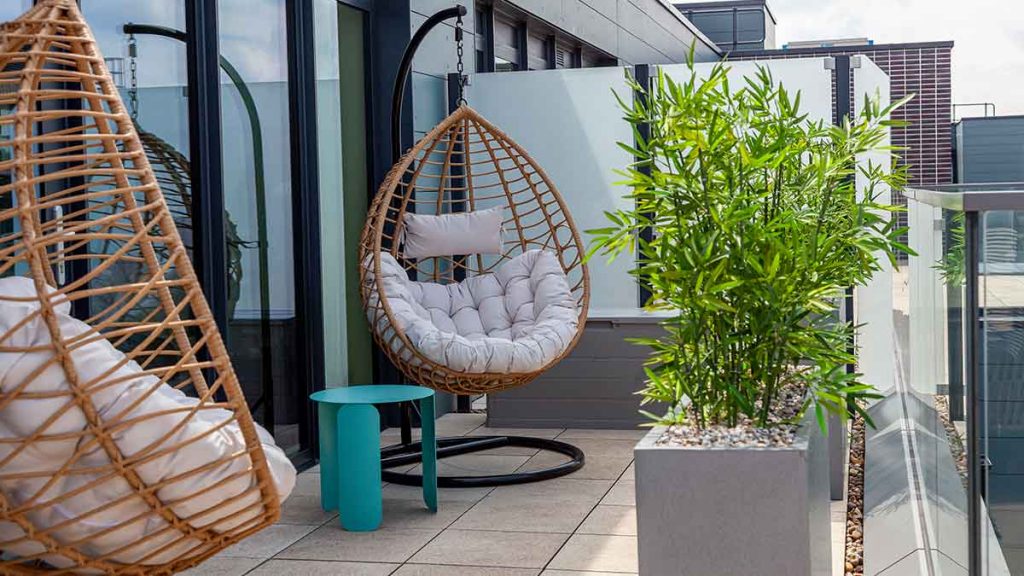 As the balcony views are so intrinsic to enjoying life in the Courtyard, it was crucial that the InStyle Direct team, led by interior designer, Severina, provided an indoor-outdoor solution. The clean lines and muted tones of the White Diamond furnishing package proved to be the ideal canvas for the team to create an environment of understated luxury and tranquillity.
Interior Centred around Socialising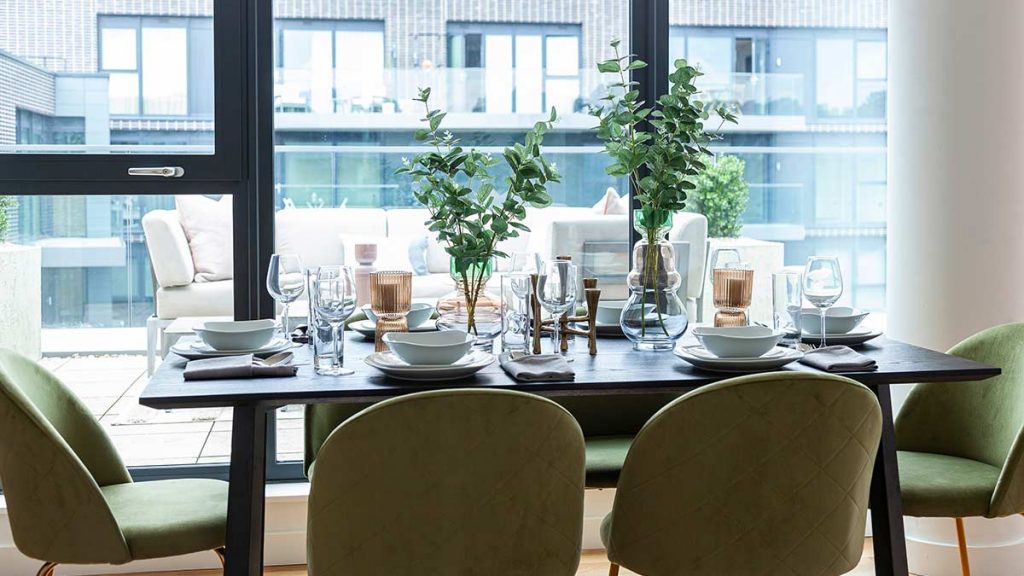 The floor-to-ceiling windows and balcony walls form transparent borders, allow residents to be in constant touch with the outdoor areas that provide openness. In order to further maximise these incredible views, the developers chose to commission a significant upgrade to the furniture package. Subtle, bespoke window dressing was therefore essential to ensure minimal obstruction of the outside.
Heritage on Your Balcony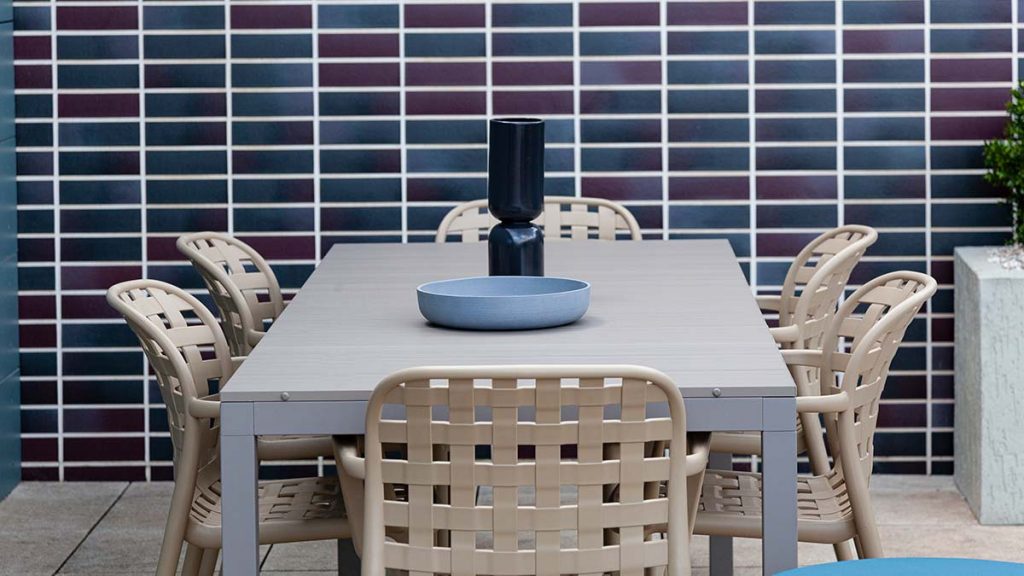 Greenwich is an area that demands that you look outside. The Georgian splendour of the Old Royal Naval College looks beyond the famous Cutty Sark landmark and over to the soaring pinnacles that surround Canary Wharf. The Courtyard, therefore, called for equally spectacular outdoor furniture to enjoy these views. The renowned InStyle Direct attention to detail can be noted in the witty nautical theme that's embodied in the outdoor furniture of all three flats, down to colour-coordinated, by-the-water-inspired table accessories.
Playing with Form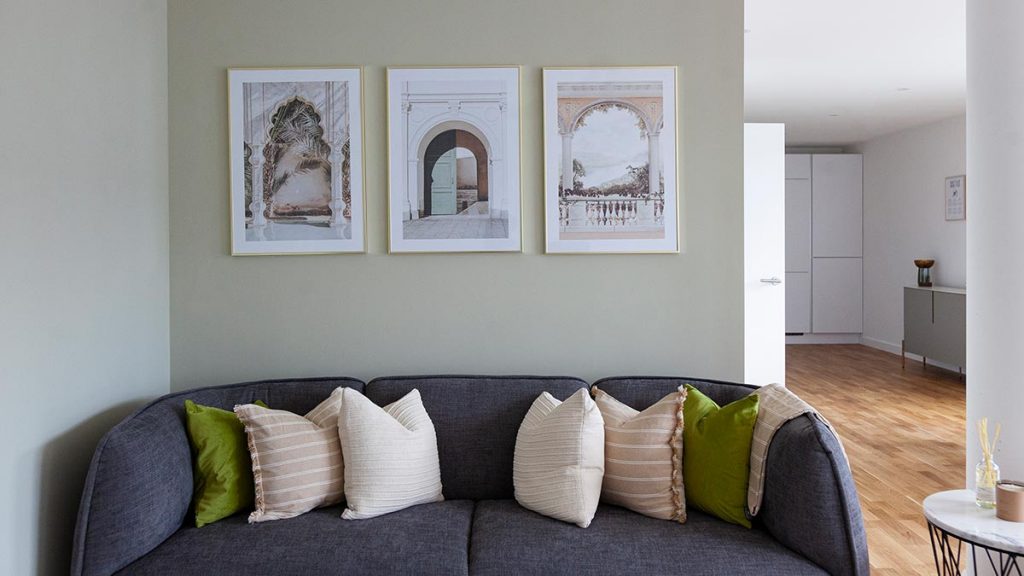 Set for the colder months, the apartments feature design-centric furniture such as a distinctively curved sofa fusing function and beauty. The Diamond furniture packs chosen for the show flats complement the apartments' brightness and spaciousness, providing a backdrop for many innovative design flourishes. Colours were introduced tastefully and harmoniously in order to provide gentle variety and contrast, balancing intrigue and tranquillity. Cushions, tableware and wall art all contributed to the overall feel of the Greenwich Square flats that form part of an urban oasis.
No doubt, our efforts in Greenwich Square will help shine a spotlight on just how advantageous buying or renting in this South London enclave can be.
Watch the YouTube video below for a full tour of the furnished property.