This small London flat underwent a drastic makeover with just a few quick-fix renovation and restoration works and a furniture pack that increased the monthly rent by a very pleasing 13.5%.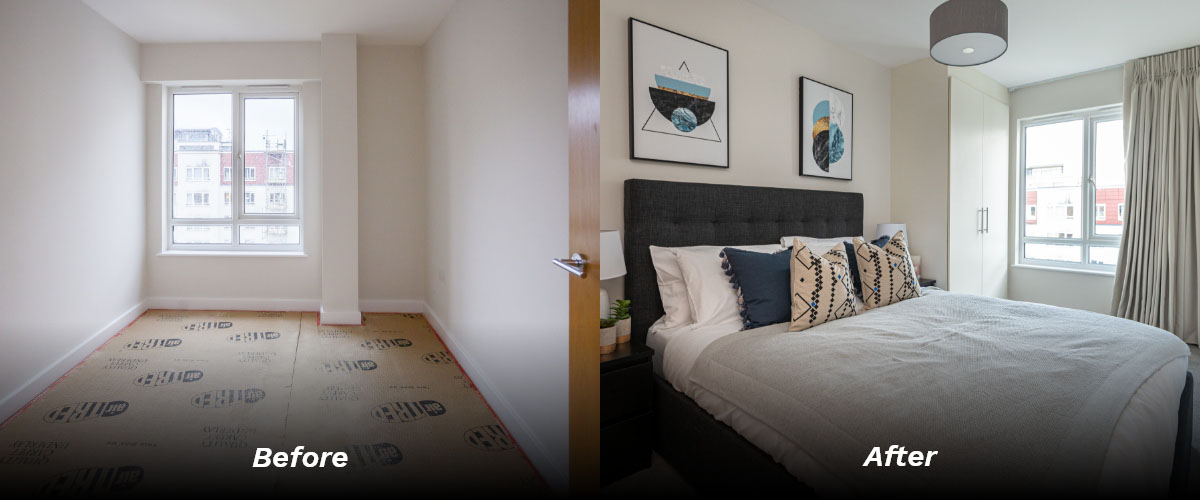 Like all landlords, the investor wanted to ensure the best return possible, so InStyle Direct recommended the gold furniture package, which includes everything necessary to transform a property at an affordable price to make it rentable.
InStyle's entry-level, gold furniture pack includes high-quality furnishings and furniture that is specially sourced from our own suppliers. This means we are able to provide like-for-like products far cheaper than on the high street. This saved the landlord money in the short and long-term, with the added benefit of free delivery, installation and styling from one of InStyle Direct's skilled interior designers.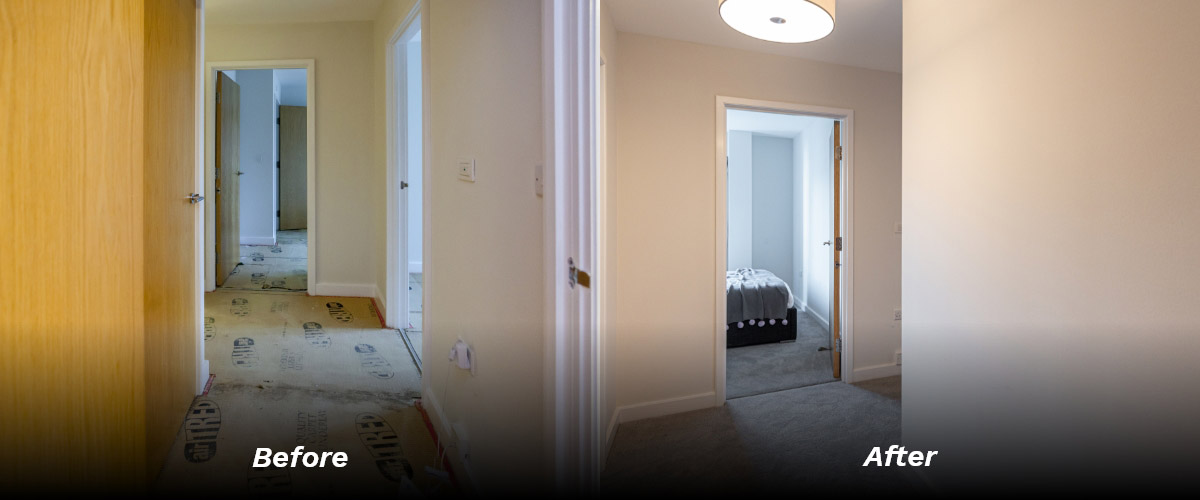 Open-plan designs are extremely common in new builds, with lots of advantages. But one the few disadvantages is they look like one room if space isn't sectioned properly, making it appear smaller. Contrary to what logic would suggest, viewers underestimate the size of unfurnished spaces. This is why interior designers specially curate flexible packs for different property sizes to ensure each home reaches its full potential through appropriate, considerate furnishing.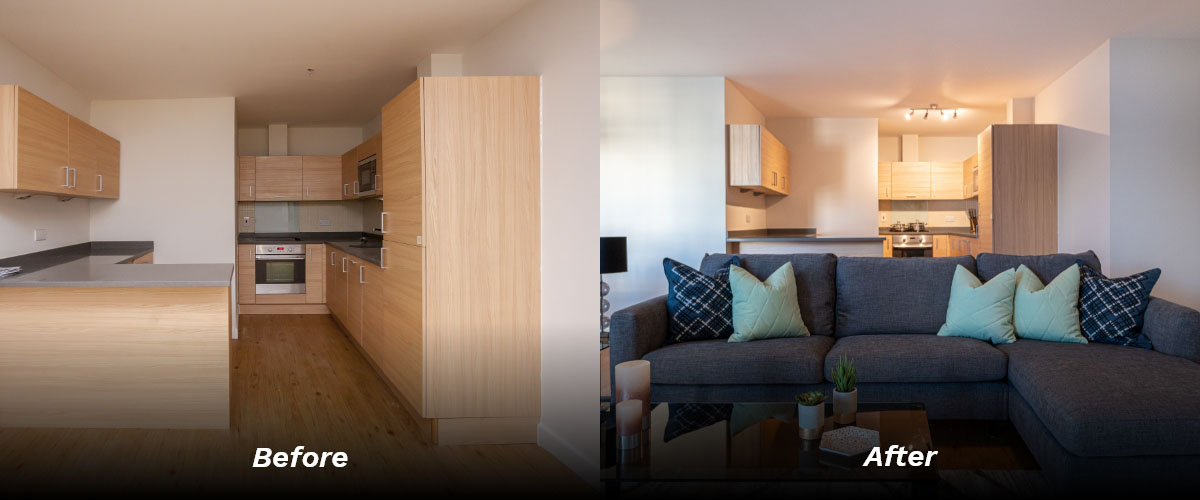 The client was extremely happy with the agreed rent of £1700 per month, previously let for £1500 per month. The landlord will be using InStyle Direct for other interior design projects for more of their London-based properties.