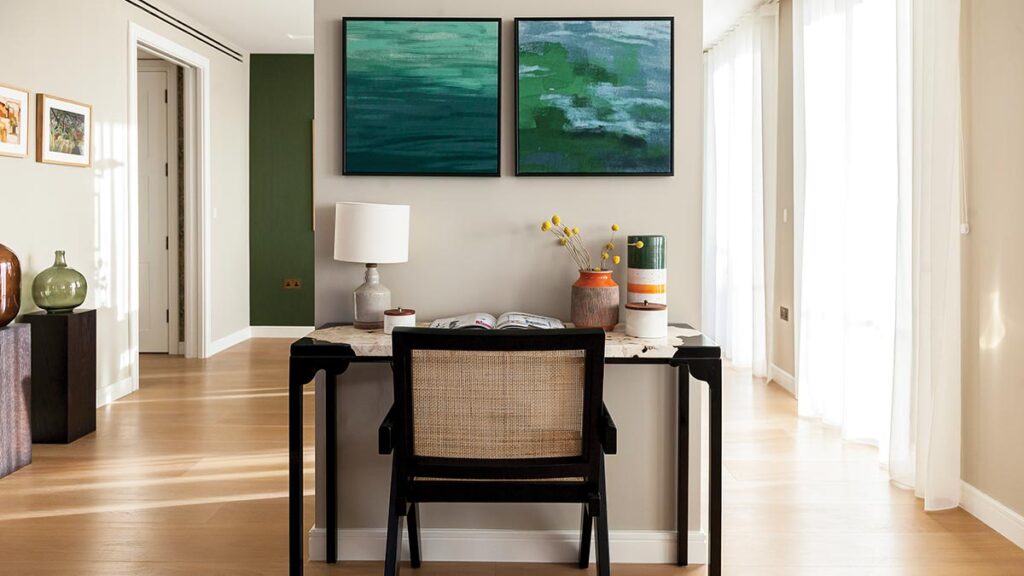 We often talk about 'contemporary' interior design. It's what homebuyers and renters look for when searching for a new home. But what exactly is contemporary style? And how do we create it?
Modern style? Or Contemporary?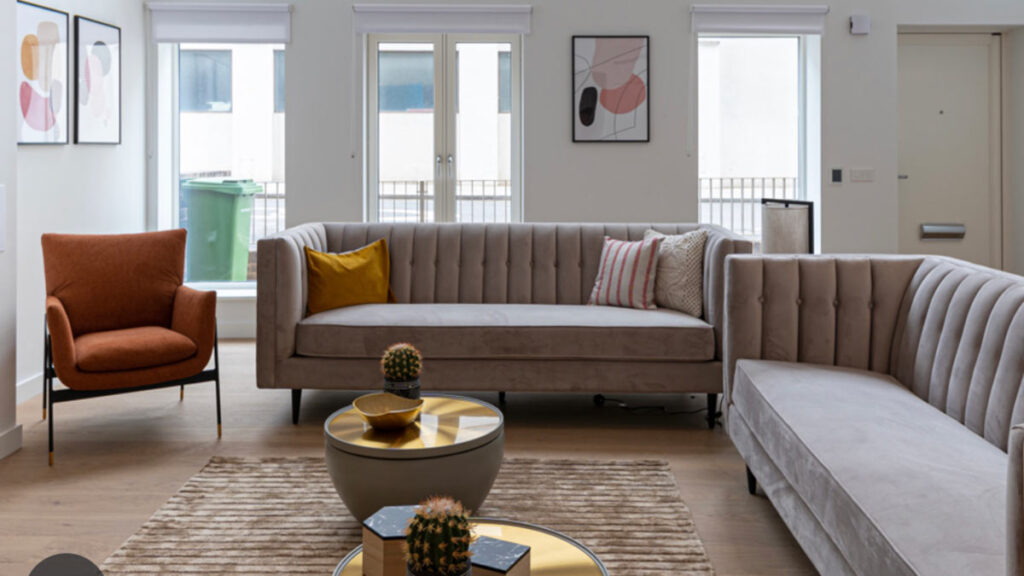 First, we need to distinguish between 'modern' and 'contemporary'. They're not always the same.
A 'modern' style is quite specific. It refers to the designs of the first half of the 20th century – think Scandinavian and Bauhaus designs, moving on to the mid-century modern designs of the 1950s and 1960s.
Modern design features strong lines, a neutral colour palette and natural materials.
What is 'Contemporary Design'?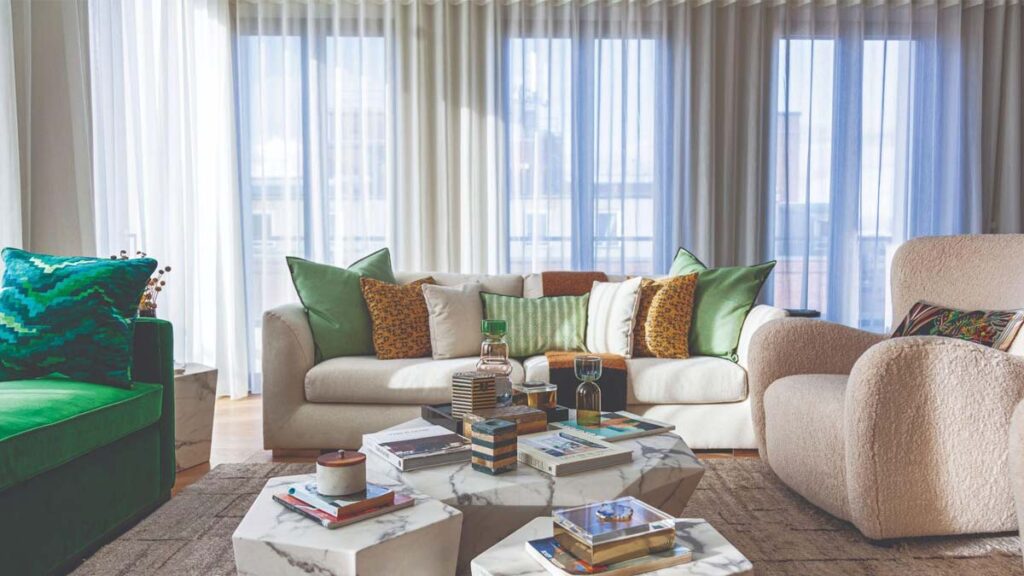 Contemporary design is not a single design but a mix of styles – from mid-century modern to Art Deco.
While it features many modern design characteristics (clean lines, neutral colours, textures and uncluttered spaces), it's also influenced by current trends.
So there are similarities between the two styles, but they are not necessarily the same.
Interior Design Trends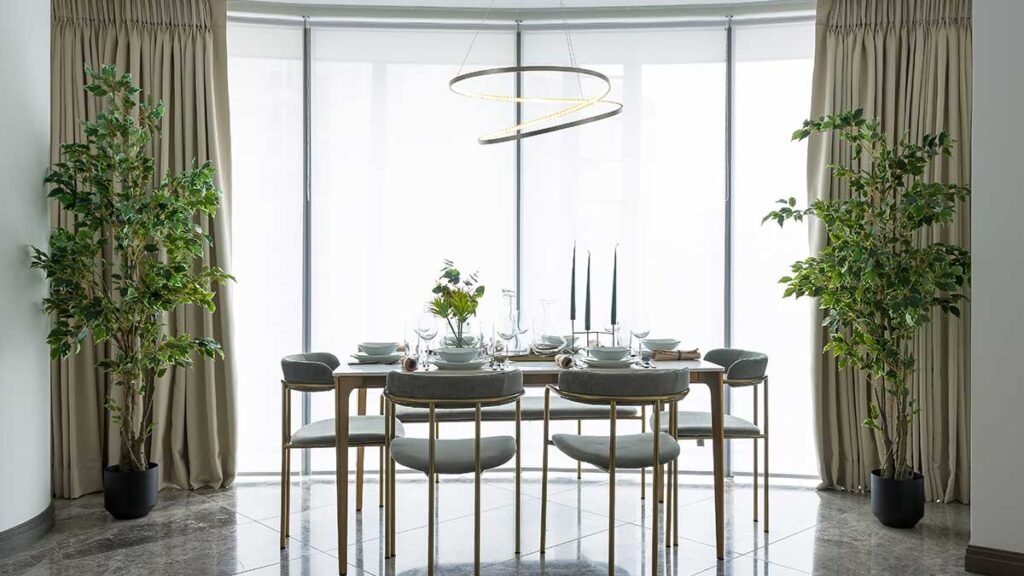 Contemporary design could incorporate a design element such as adding houseplants into a scheme, reflecting the human desire to connect with nature, a particularly popular trend recently.
Trends evolve constantly, and designers need to keep things fresh by incorporating some of them into their interiors – mainly when designing a property to sell or rent.
So how do you create a contemporary interior design?
Simple Lines Create an Uncluttered Space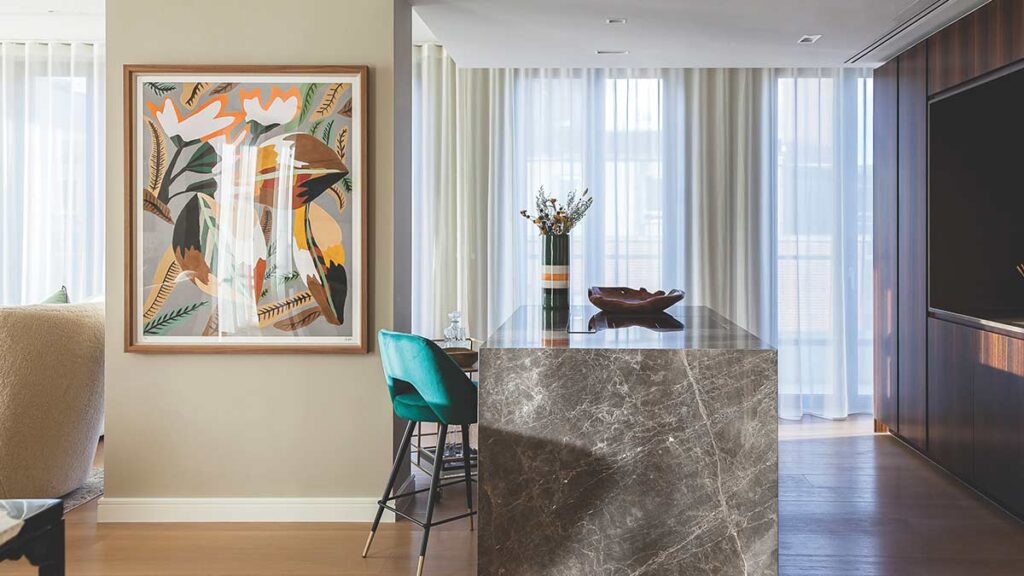 As we mentioned earlier, visualise a contemporary interior, and you'll probably picture clean lines and simplicity. Nothing is cluttered or fussy.
Shapes (from furnishings to artwork) are strong and bold. Less is more – so you'll see fewer pieces, but they'll stand out against this simple backdrop.
Contemporary Furnishings Create a Focal Point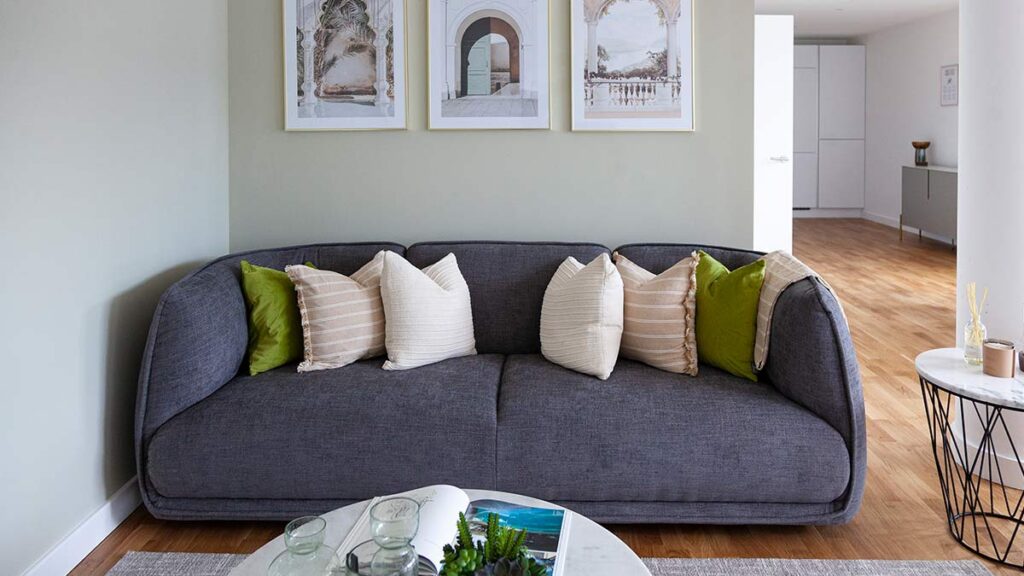 Contemporary furnishings (sofas, chairs and tables) are well-made and beautiful, with simple lines – straight or curved. The aim is to create a luxurious aesthetic. No carved wood, frills or flowery accessories here.
Use a Calming, Neutral Colour Palette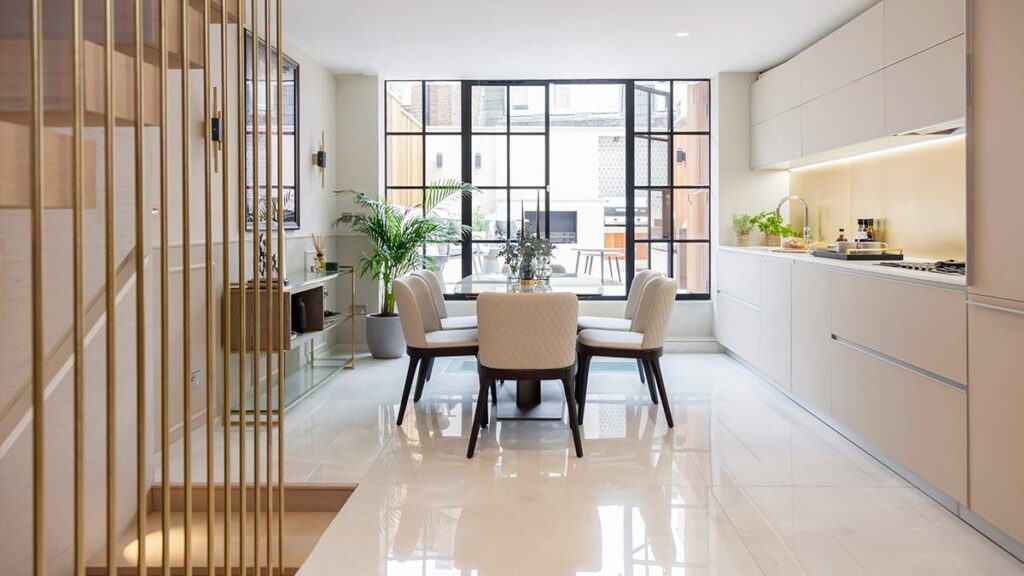 Neutral colours lie at the heart of the scheme, perhaps with just pops of colour or black to provide contrast.
Pantone Colour of the Year – The Ultimate in Contemporary Colour Palettes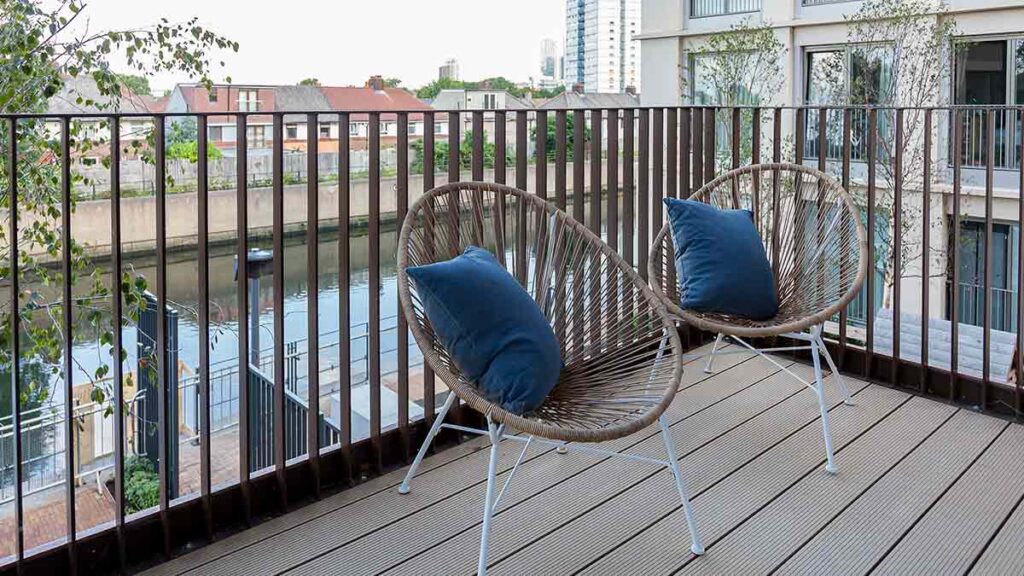 Colour is also important. It's why Pantone reveal a colour of the year to reflect current trends.
Pantone's Colour of the Year 2022 is a Periwinkle Blue – Very Peri – a new shade that reflects a 'carefree confidence and a daring curiosity'. It's the first time pantone has created an entirely new colour, continuing to push creative boundaries.
A Mix of Textures Adds Interest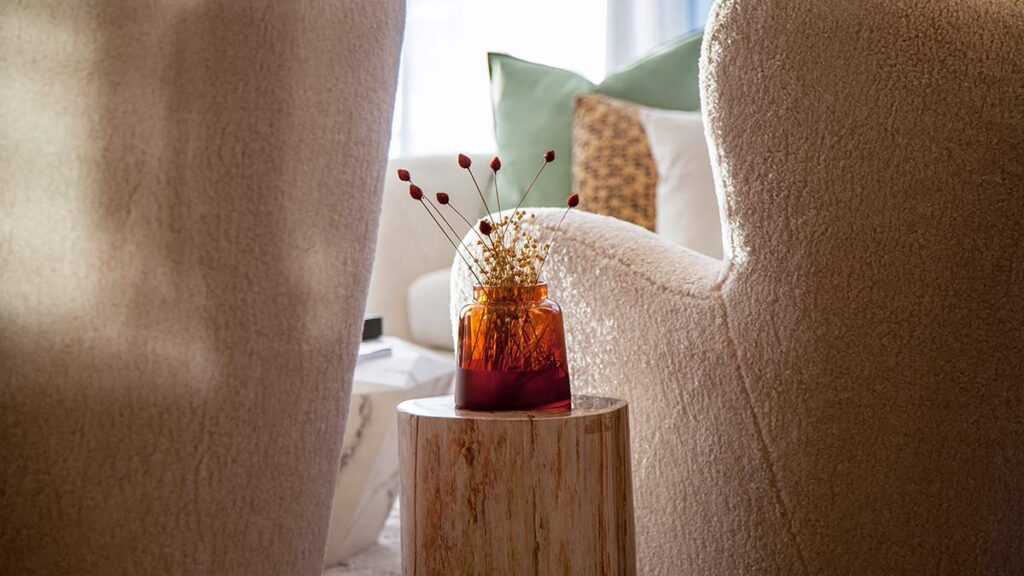 Texture is important because a muted colour palette means interest must be added in other ways. For furnishings, wood, metal, stone or glass are popular, while for fabrics and soft furnishings, cotton, silk, wool and other natural fibers provide tactile intrigue.
Accessories and Artwork Create Impact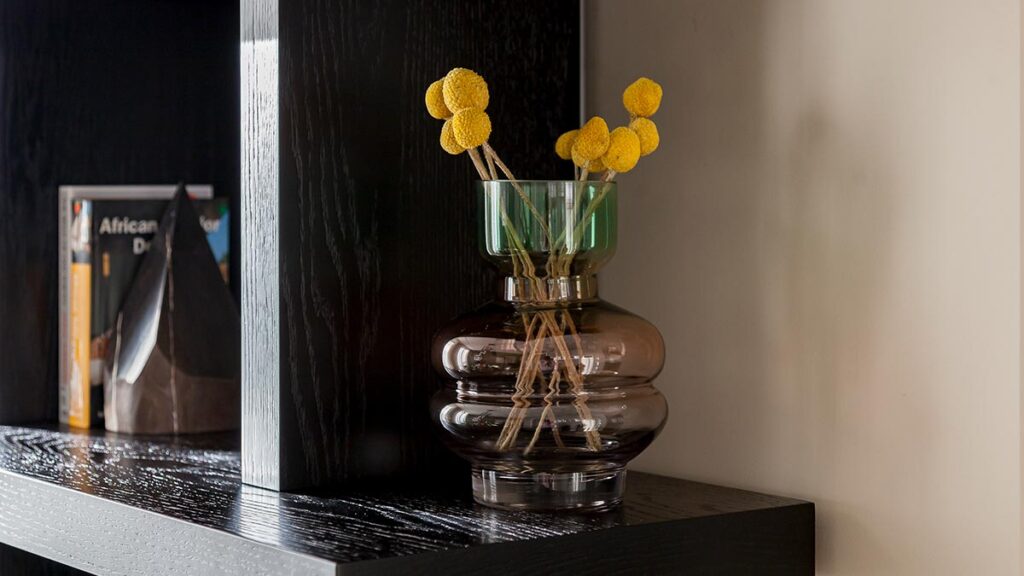 Accessories and artwork are statement pieces too. A vibrant wool rug on a simple wooden floor is a classic choice. Keep artwork simple, with large, monochrome prints rather than several smaller pieces.
Mix it Up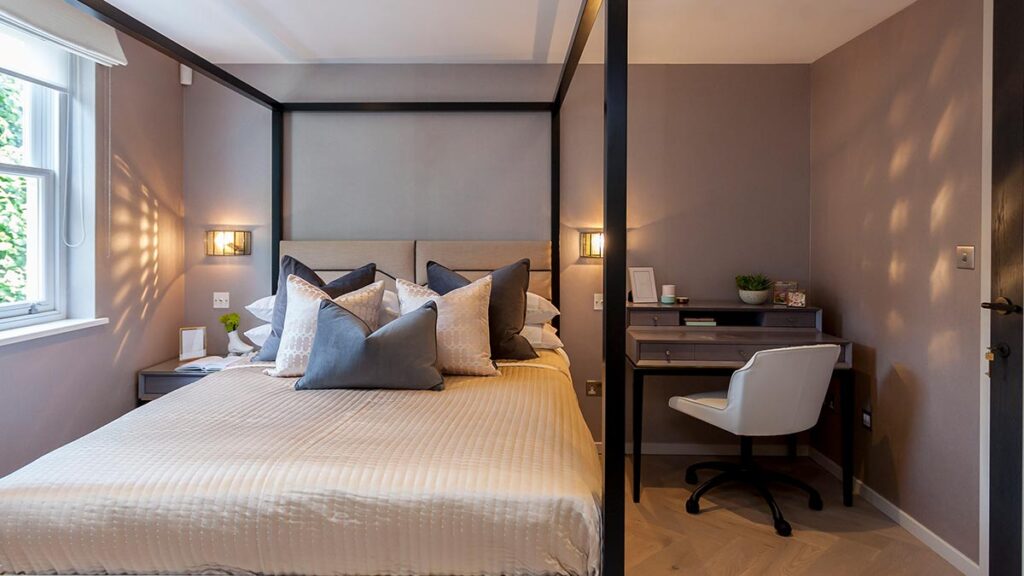 Many elements of modern and contemporary style overlap. The beauty of interior design is that we can play with these ideas and incorporate the elements we like best to bring harmony, style and individuality to a property.
Discuss Your Contemporary Interior
Modern styles form the basis of our furniture packs which encompass the furnishings and furniture expected in a contemporary property.
Contact us to find out more, or call our design team on 020 8964 1966 to discuss how they can help you update the interior of your property.