The InStyle team can point back to many instances when their home staging efforts have allowed property viewers to clearly see the potential of a property. It is a skill that is much sought after by developers as it directly drives sales. A commission by David Wilson Homes serves as a fantastic case study as the target market was niche in that the 3-bedroom property's target was young adults looking to share tenancy, as well as families. The latter being the more traditional targeting you'd expect from a property of this size.
House sharing in the 21st Century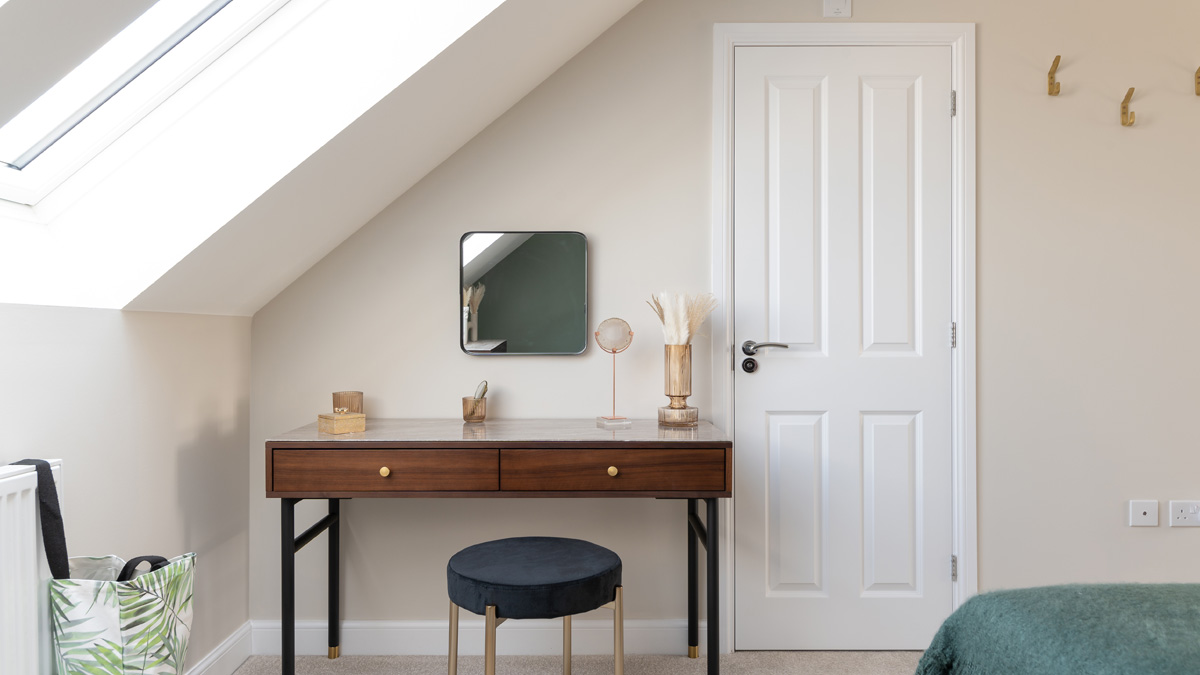 Situated in the Thames Valley market town of Abingdon, Kings Gate is a new development on the main A34 route into Oxford and is also well within reach of the Elizabeth Line terminus at Reading. This location makes it an excellent option for, not only young families, but also higher education professionals, high-earning postgraduates and London-bound commuters. This is a broader customer base than you would normally find in a semi-rural setting, so developers, David Wilson Homes wanted to take advantage of this unique situation.
A Warm Welcome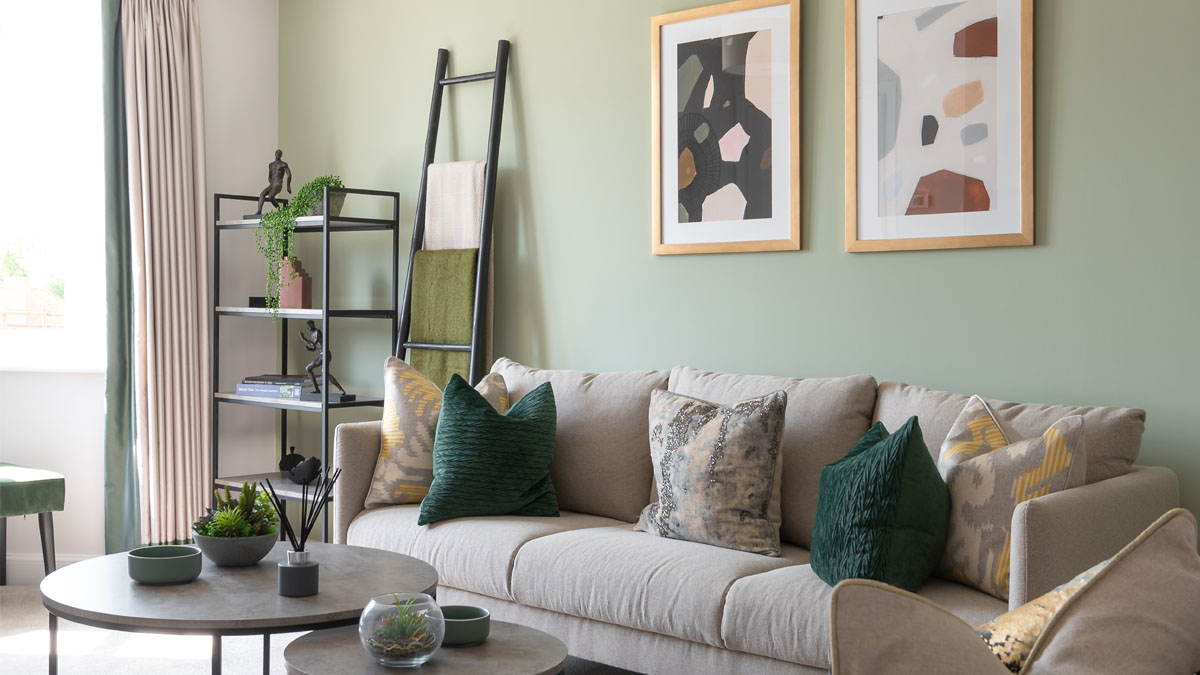 InStyle Direct's brief was to create a show home that would highlight more versatile aspects of the 3-bed property in the development and encourage professionals to regard sharing living space as a highly viable, comfortable and financially astute option. Interior designer Deloris and sales manager Mark were quick to identify the areas where they could add value, avoid miscalculations and create a clear vision for potential buyers/renters. Familiar with the area and customer base, the InStyle direct team promptly ruled out the fastidiously neutral colour schemes, so popular in Central London in favour of blocks of warm colour and bold contrasts.
Keeping it Light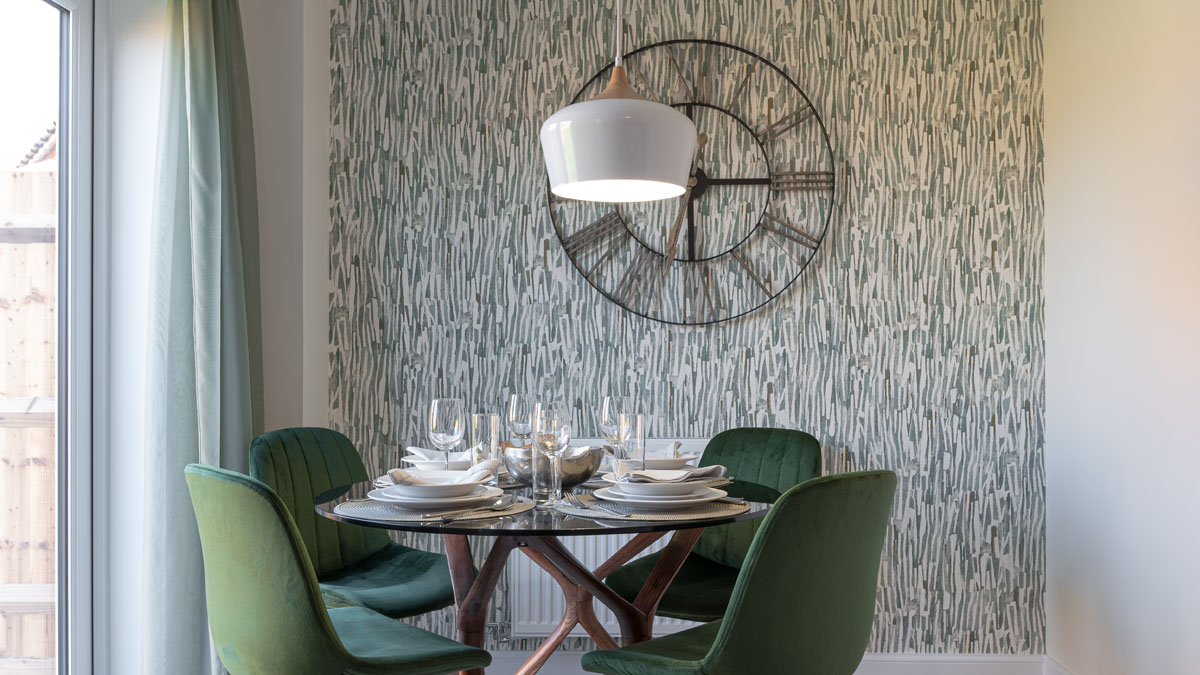 The living room was endowed with plenty of family-friendly touches, yet the furniture was kept lightweight, so as to be easily moved at a moment's notice – a real bonus for developers where this is often a requirement. Modular mirror designs and stackable side tables add to the room's versatility. Not allowing spaces to become crowded, while, at the same time, adding eye-catching accessories was essential, throughout this project with mirrors being used to enhance and bounce natural light to highlight the unit's spaciousness. Instead of using a single, large piece, a set of three oval mirrors were used to break up the wall space and create different viewpoints.
Flexible Furnishing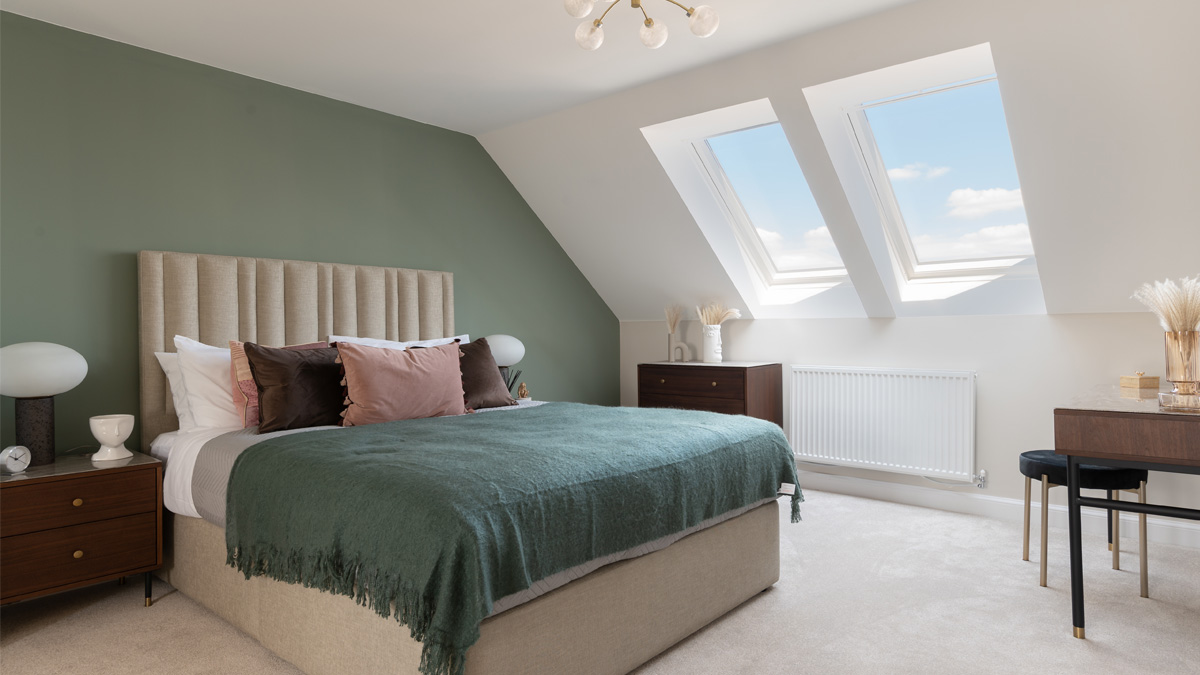 A similarly flexible approach was used in the bedrooms. Here, the skylights create an invaluable airiness. Deloris occupied the space with a dressing table and mirror combo which had the effect of freeing up space and making the room look bigger. The décor of each room reflects the seasonal beauty of the surrounding Oxfordshire countryside with combinations of dusky pink, light grey and bottle green. It was decided that the dining area was the place to make a definitive statement. An oversized clock, complete with Roman numerals and antique-style hands was mounted on a monochrome patterned wall. It's a bold flourish that provides focus to the house, making it so much more than a collection of three bedrooms plus some utilities.
Contemporary in the Country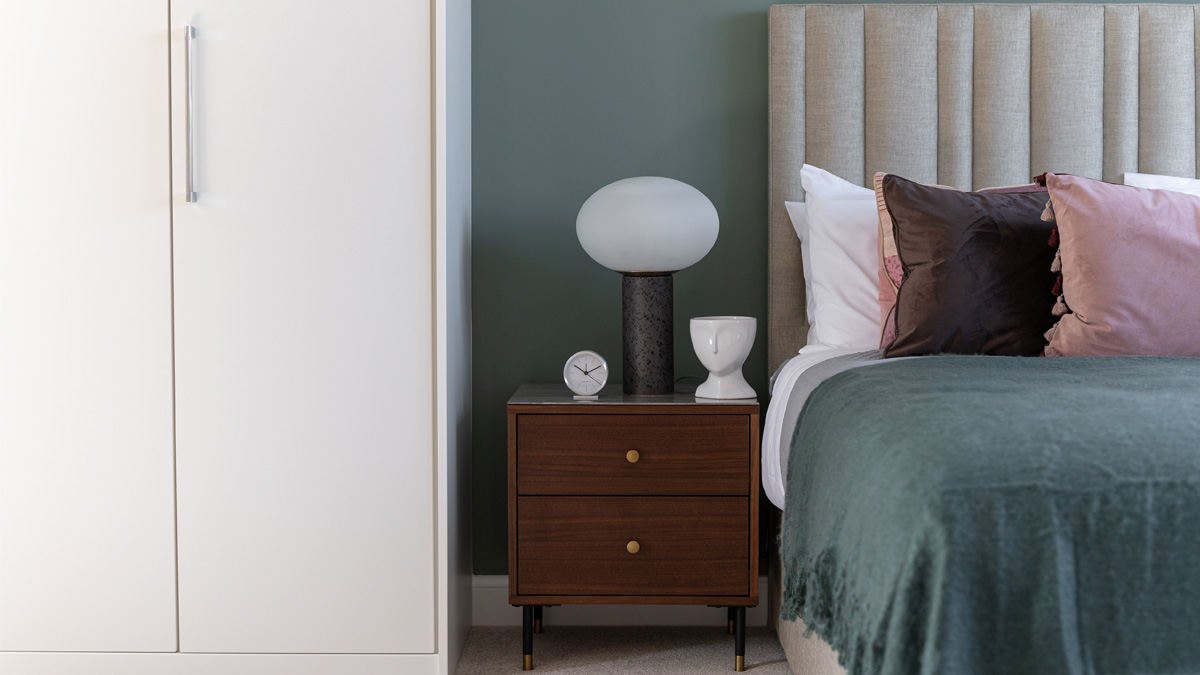 The town of Abingdon is a lovely riverside spot, halfway between the rolling Chiltern Hills and the stunning beauty of the Cotswolds, yet still within easy reach of London. InStyle has delivered a tailored solution that allows the developers to reinforce the area's rural heritage in a thoroughly modern and contemporary style.
Please click here to learn more about our presence at The Kings Gate development.