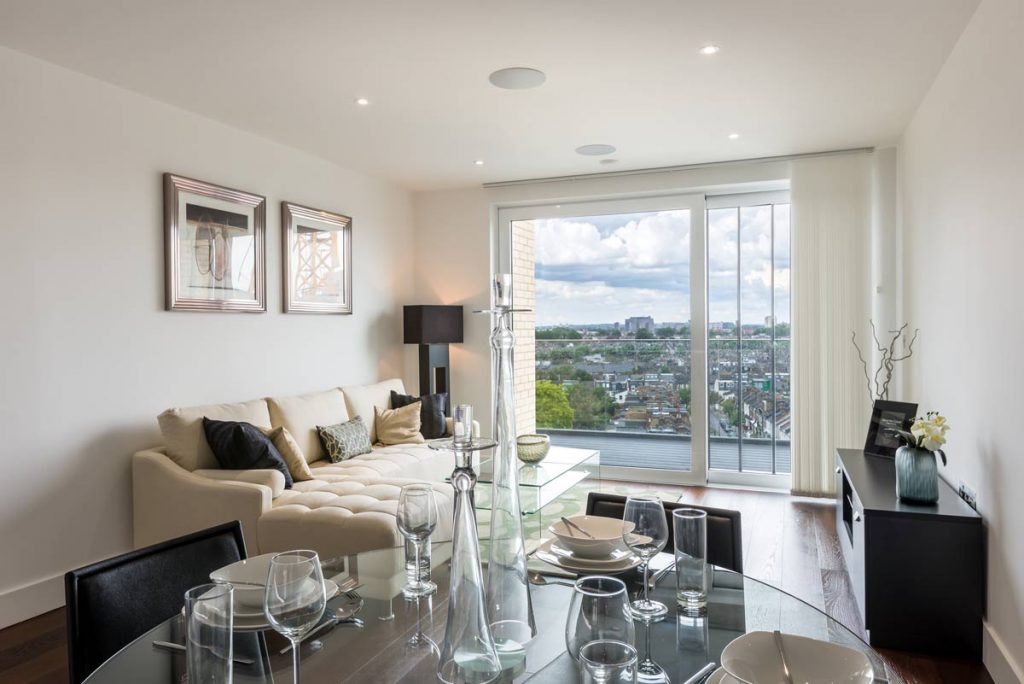 With so many development hotspots and so many "up-and-coming" areas it can be difficult to know where you should be concentrating your property portfolio.
Choosing the Right Property Location
Tenants are always quick to find the areas with new shops, bars and restaurants, new transport links, good schools and regeneration projects. What's more they will naturally seek out the shortest commutes to work (or study) and good value for money. This overview of opportunities offered by north and south London areas could help you stay one step ahead of tenants
Cost
A recent study showed that the average house price of Croyden, Lewisham, Sutton and Greenwich (yes, Greenwich) made these southern areas among the cheapest places to buy in London.
Croyden is undergoing a regeneration of sorts, with good investment in amenities and a short commute to central London. Lewisham has different elements to please, residential areas alongside shopping hubs and bars. Sutton is becoming known for good school results so popular with families. While leafy Greenwich with its maritime heritage and historical attractions has so much to offer.
The study showed just one area in the north as among the cheapest to buy in London. Previously viewed as a sleepy suburb, Enfield is having a reawakening. Good transport links make central London an easy commute but it is the flux of new shops and restaurants that are giving it a buzz.
Yield
Rental yields (that is, the expected monthly rent multiplied by 12, divided by the purchase price and multiplied by 100) widen the north/south possibilities.
Battersea, Brixton, Peckham and Bermondsey in the south offer yields of: 4%, 4.3% and 4.6% respectively.
While Willesden, Finchley and Burnt Oak (Edgware) offer yields of 4.4% and 4.7% respectively. North London is traditionally desirable for residents and the purchase prices still reflect that. It requires going a little further out to make the rental yield worthwhile.
Investment
Lewisham makes a second appearance on the list thanks to a £3.6bn project to improve transport links supported by the London Mayor. Currently served by busses and mainline trains, an extension to the Bakerloo underground could prove the lifeblood of this corner of south-east London. Planned housing developments promise much-needed housing stock and could make this area the next big thing.
Bromley and Mitcham have planned investment in the housing stock and while yields are promising (4.7%) there needs to be more investment in public transport before these are really worth considering.
Meanwhile, Hornsey in north London is an unassuming area between Couch End and Alexandra Palace that is seeing billions in housing investment. New developments combined with good transport links are making this an area of interest. Landlords in Hornsey can leverage the rising demand for quality housing by offering well-furnished rental properties with Landlord Furniture Packages to ensure tenant satisfaction and a competitive edge in the market.
Transport
The ever-increasing London transport network is opening up previously overlooked areas and acting as a catalyst for investment, as in the case of Meridian Water in north London. Its new train station has prompted a 210-acre regeneration zone with 10,000 new homes and places of business.
The much-discussed Crossrail (Elizabeth Line) is having a positive influence and not just the areas served by the link. Crossrail 2 is the star attraction though, linking north-east London to the south west (almost to Surrey)which would make places like Enfield far quicker to get to from central London… if it ever happens that is. The planned extension to the Bakerloo Line will help open up Lewisham (already earmarked for investment) while Croyden and Sutton have tram extensions in the planning.
Decisions
There are a good mix of opportunities in both north and south London. Ultimately, speaking to local lettings agents is the best barometer of the letting market hotspot and rent expectations in any area. Being aware of new developments, investment in amenities and improved transport links is only part of the consideration as a landlord though. Tenants seek out good value for money and want to rent a property that is both stylish and comfortable. In an up-and-coming area, with a wide choice of properties available, what will set yours apart is the furnishings and décor. And that holds true whether it is north or south London.
To speak to the interior design team about how to give your property the wow factor in an up-and-coming area, make contact today.