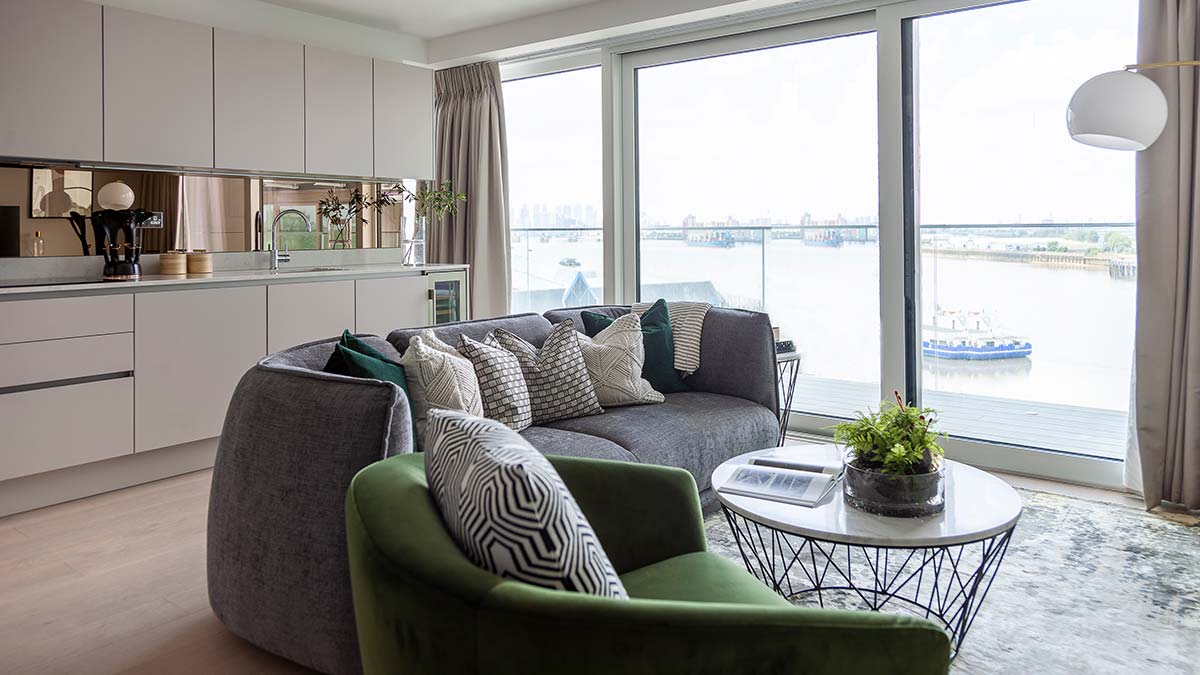 A Riverside Revelation
Developers, Berkeley approached their planned sale of over one hundred apartments at Royal Arsenal Riverside with their usual trademark combination of decisiveness and professionalism. A key part of their initial strategy included the commissioning of InStyle Direct to design the ideal two-bedroom apartment show home. Our contribution was to be a bold and effective spearhead to their wider sales campaign. As official furnishing partners to Berkeley, we were confident that with our experience and knowledge, we would be able to realise the developers' vision while remaining within budget.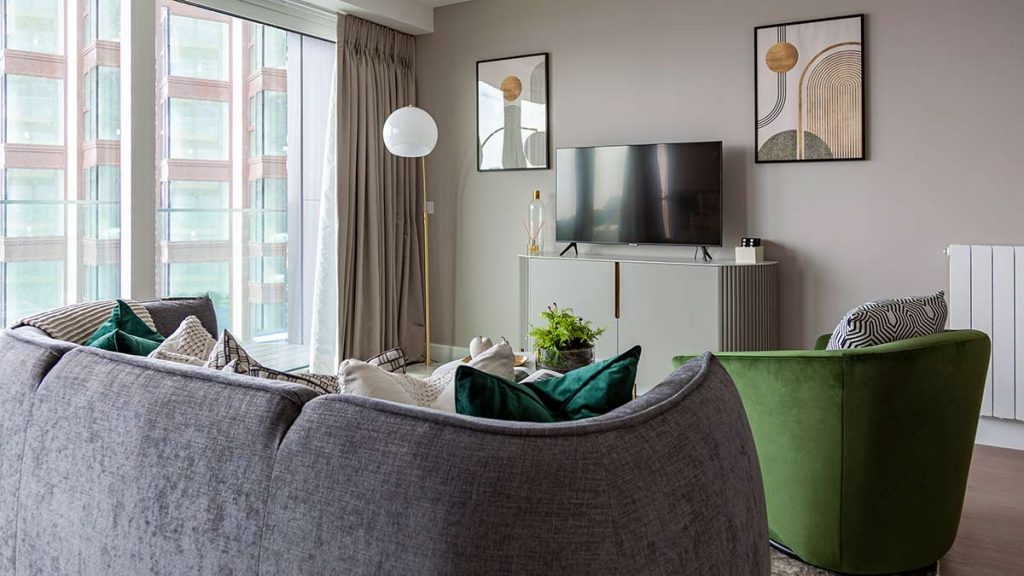 Diamond Package Adds Brilliance
Although the team, led by interior designer Severina, had a tight three-week deadline, they had the clear advantage of having previously worked on numerous units within the Royal Arsenal Riverside development. Many of the apartments here have benefited from their timely upgrades, ranging from the installation of furnishing packs to rapid makeovers and decorating quick fixes. In the case of this show apartment, Severina opted for the Champagne Diamond furnishing pack as it contained just the right blend of luxury and understated refinement needed to channel the development's fabulous riverside location.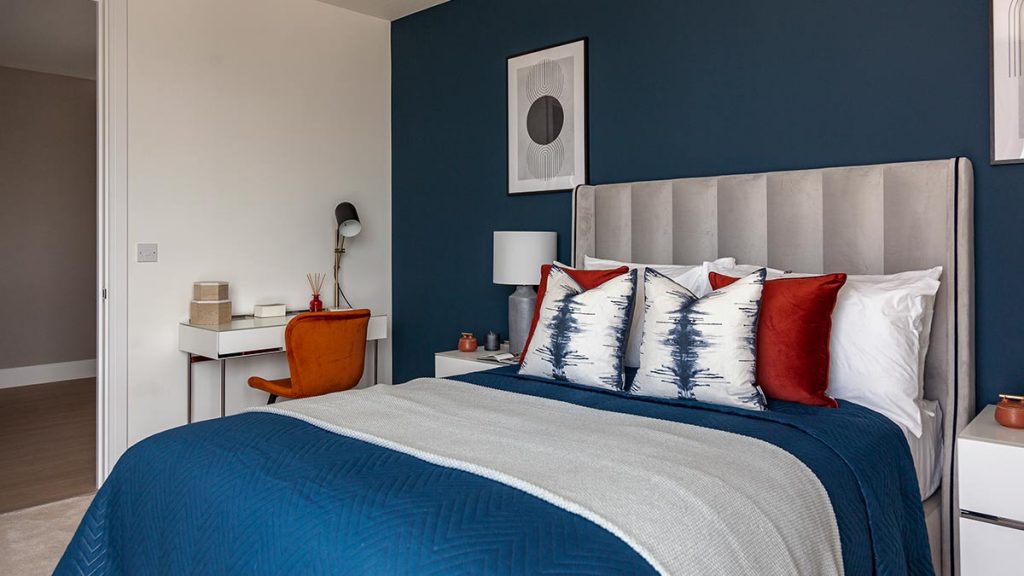 Dress to Impress
A well-dressed show home can really make a difference as it paints a vibrant picture of the kind of upscale lifestyle landlords can offer their prospective tenants. The Champagne Diamond pack goes a step further with curated components that speak, not only of luxury and good taste but also of innovation and imagination. The team worked from a base palette of neutrals and added pops of blue, green and orange in order to fashion an environment that is fashionably contemporary, yet warm and welcoming. An ingeniously designed curved serves as the focal point. The overall aim was to complement the apartment's maritime setting and make full use of the natural light that streams across this particularly expansive stretch of the River Thames.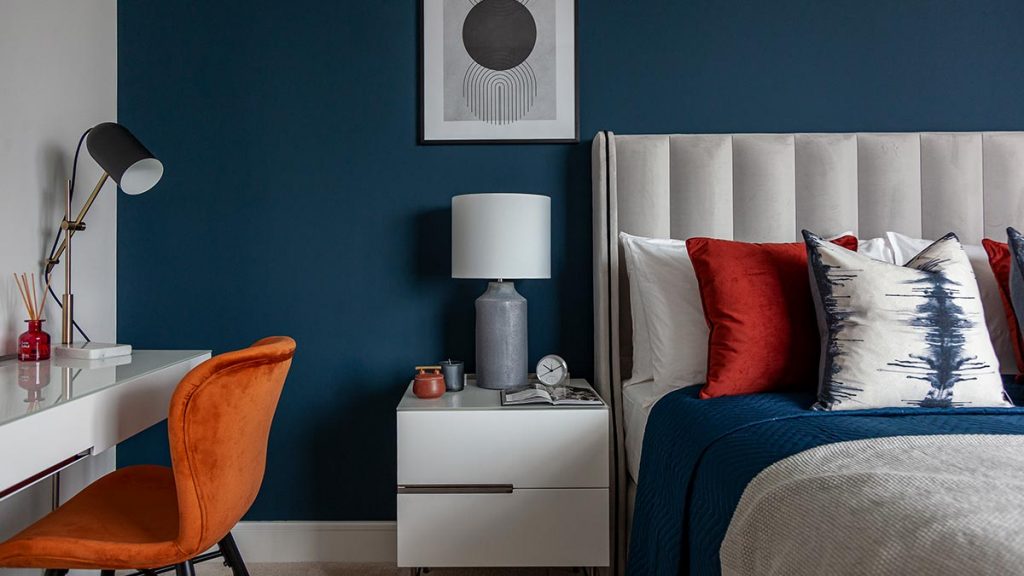 Bespoke Views
InStyle is renowned for attention to detail and the above and beyond approach employed at every single project – one of the reasons why our repeat business is so high. In the case of the full-height windows, the team knew that enhancing the river views would be of prime importance as its main selling factor. With this in mind, a bespoke window dressing service was employed which included high-quality design and materials. The end result is a show home that ticks all the boxes for discerning tenants while putting the development at the top of many investors' and landlords' purchasing shortlists. The fact that this was efficiently achieved is a testament to the solid and successful business partnership that InStyle and Berkeley enjoy.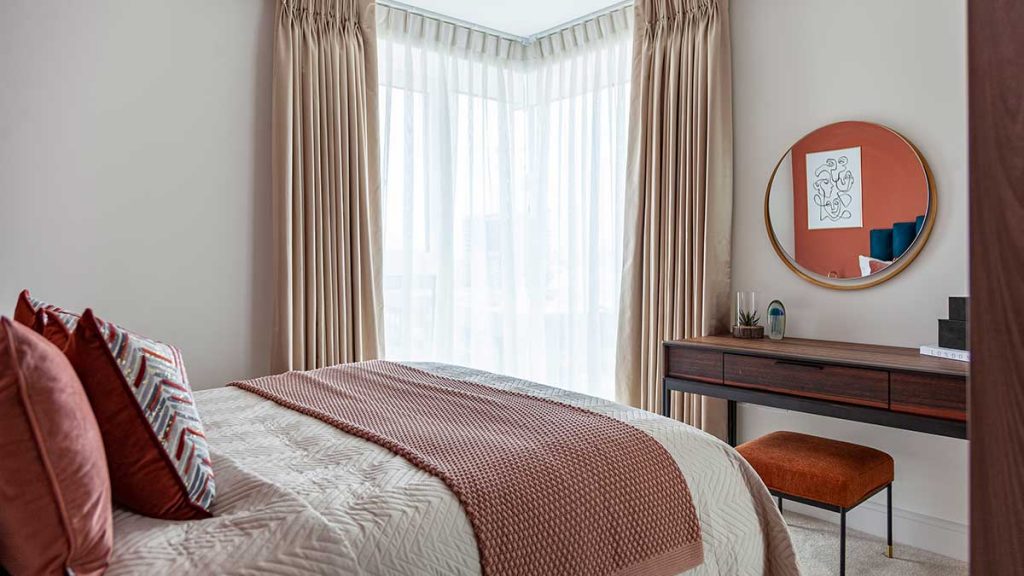 A Vibrant New Area
Royal Arsenal Riverside is part of an ambitious regeneration initiative that intends to exploit the previously untapped potential of Woolwich. With a new super-fast transport network taking shape, the area is currently attracting plenty of interest from corporate professionals and young families. InStyle Direct and Berkeley are two names that investors, landlords and tenants can fully rely on when choosing a property to buy or rent in London.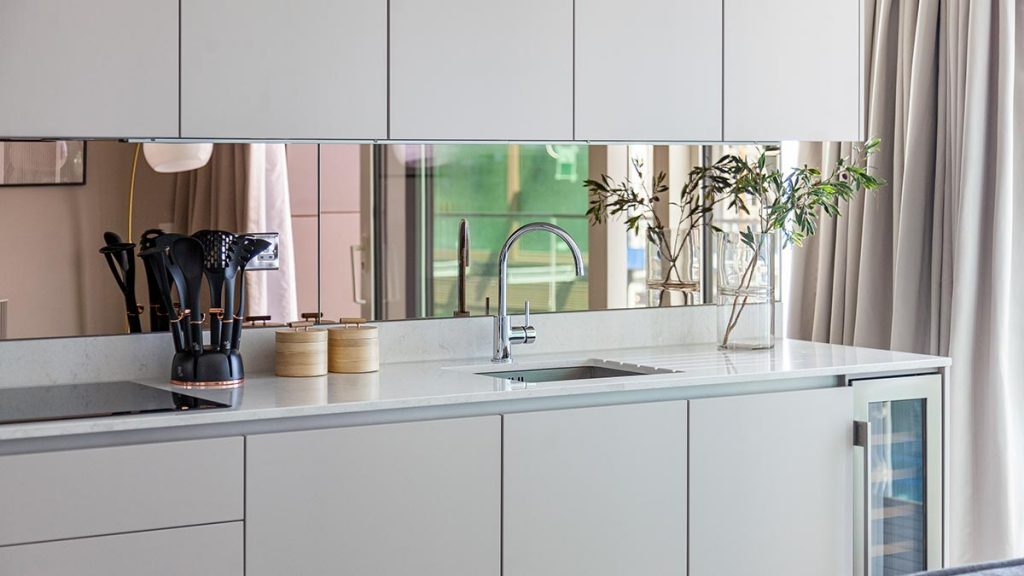 Watch the YouTube video below for a full tour of the furnished property.