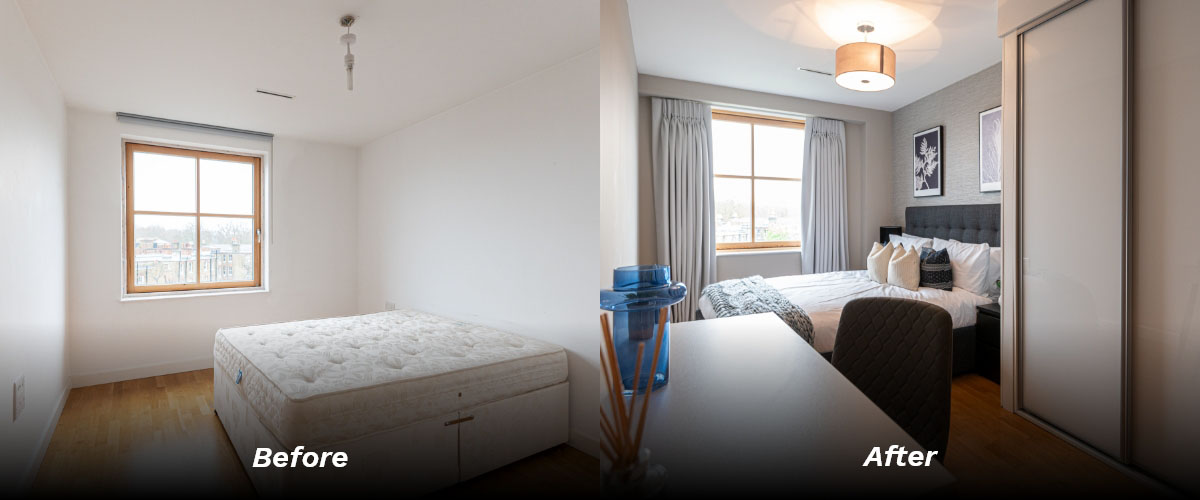 The Owner of this North London flat came to InStyle Direct wanting a big transformation with a small budget. InStyle Direct suggested a furniture and furnishings package along with makeover services to dramatically improve the property's look to guarantee a great return.
One of InStyle's designated Project Managers recommended our gold furniture package, which is particularly popular among landlords due to its affordability and quality – both of which investors report a struggle to find simultaneously.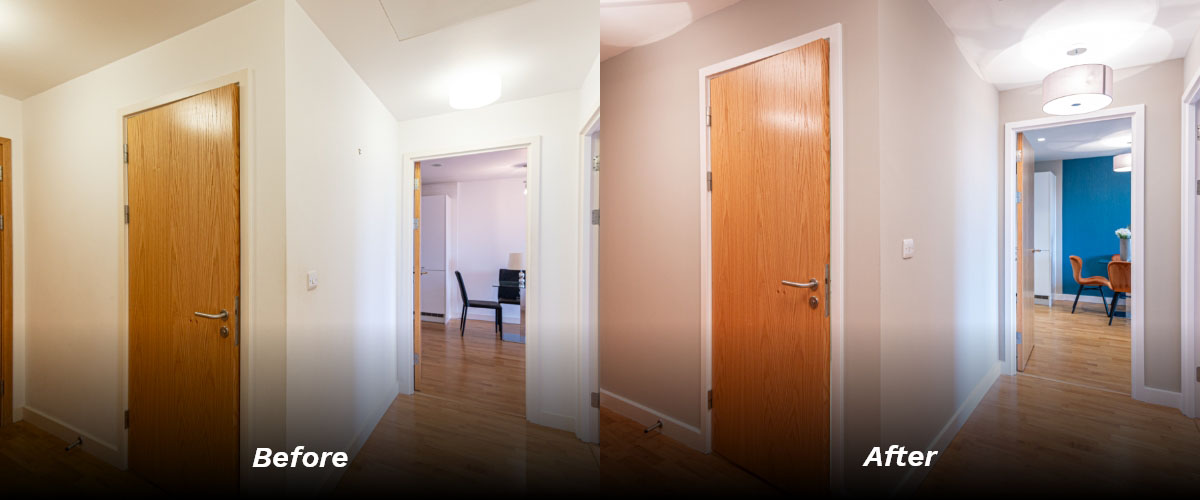 Landlords who come to InStyle Direct are often understandably sceptical when we suggest interior design adjustments that aren't typically considered safe, but are soon surprised with the result that always exceeds their expectations.
Many interior design choices that we suggest are considered risky to landlords. New builds are often entirely neutral, leading to the misconception that this is favoured by tenants and buyers. To InStyle, they are simple tricks that are guaranteed to differentiate properties in a competitive market. For example, our interior designer opted for a dark feature wall. A deep-coloured accent wall in the correct hue can make a property look more homely and more spacious. Seems counterintuitive, right? Read on to be surprised.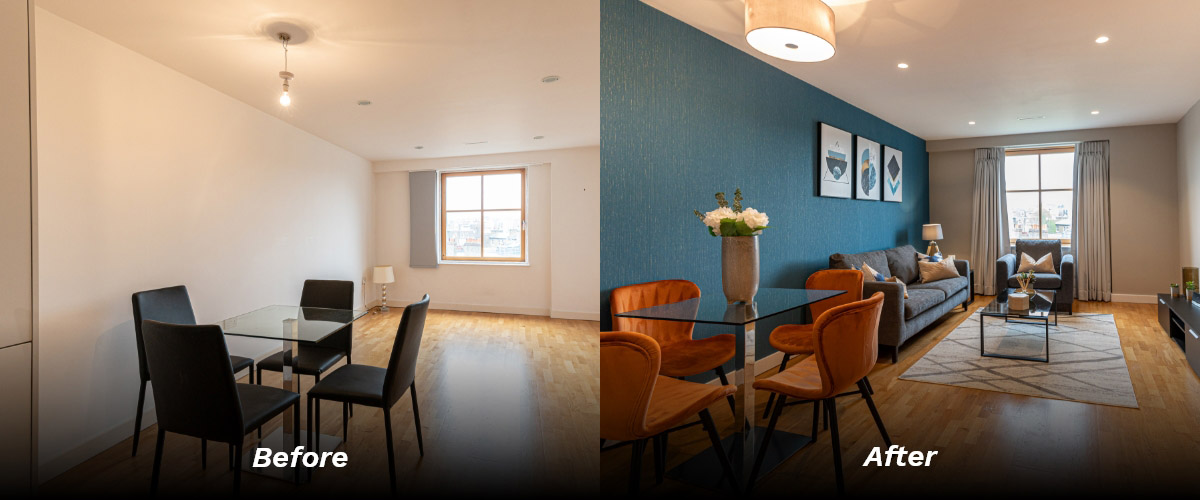 Light, bright walls are more reflective, making a space feel open. BUT, painting one wall in a deep colour creates an optical illusion that the room is longer! This is just one of the few tricks InStyle Direct employs to help properties reach their full potential by adding quantitative value.
Learn more about how we transform properties on a budget by visiting our restoration and renovation section.