A hub for family dinners, parties and special occasions, dining tables are the focal point of any kitchen, dining or living room. Regardless of how well decorated a room is,an empty table looks bare, uninviting and can spoil the overall look of a room.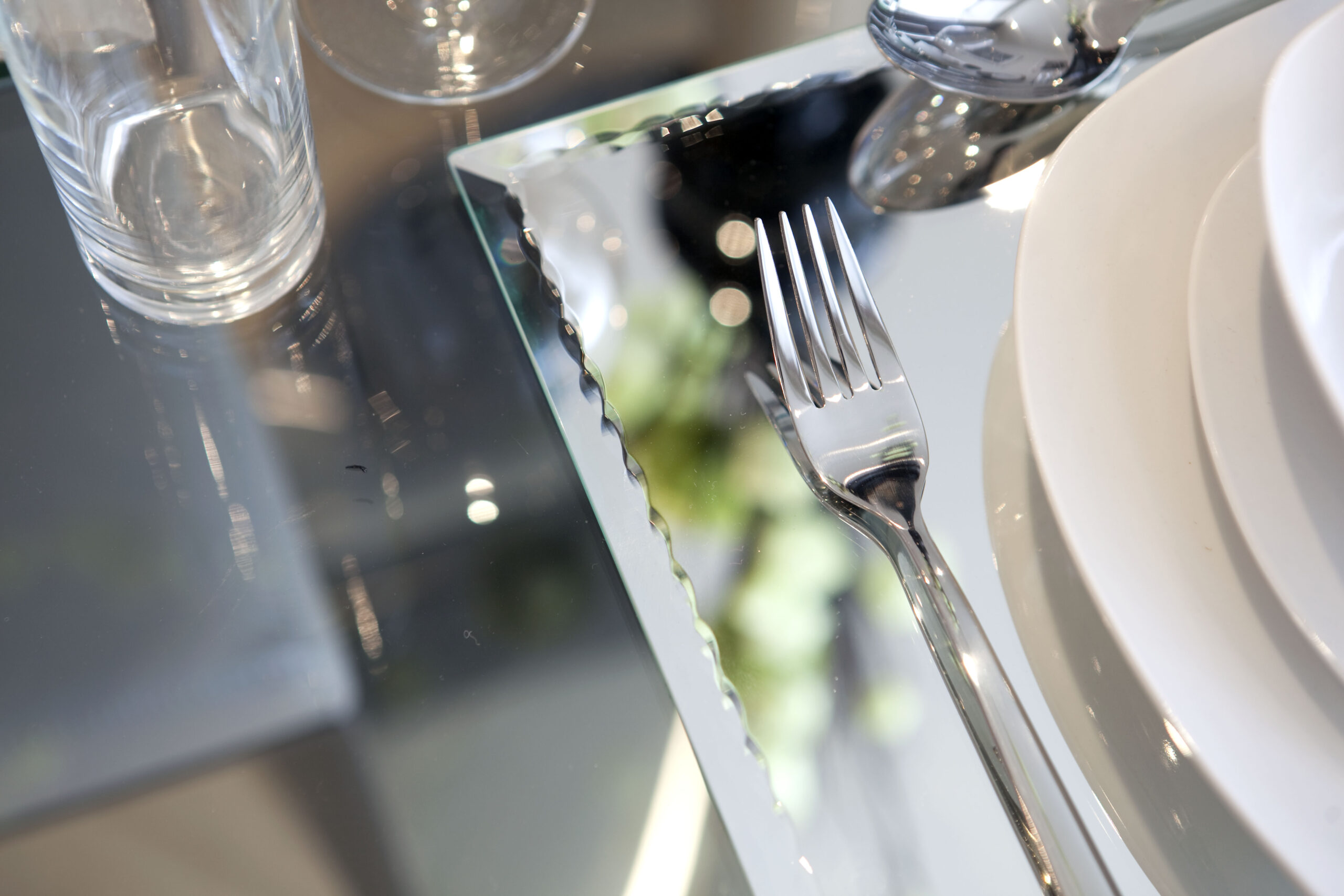 Places mats that co-ordinate with the accent colour in your room such as scatter cushions or accessories along with a texture are a great cost effective starting point.
We've recently used some mirrored place mats on a clear glass dining table and the reflective surfaces made it look particularly good.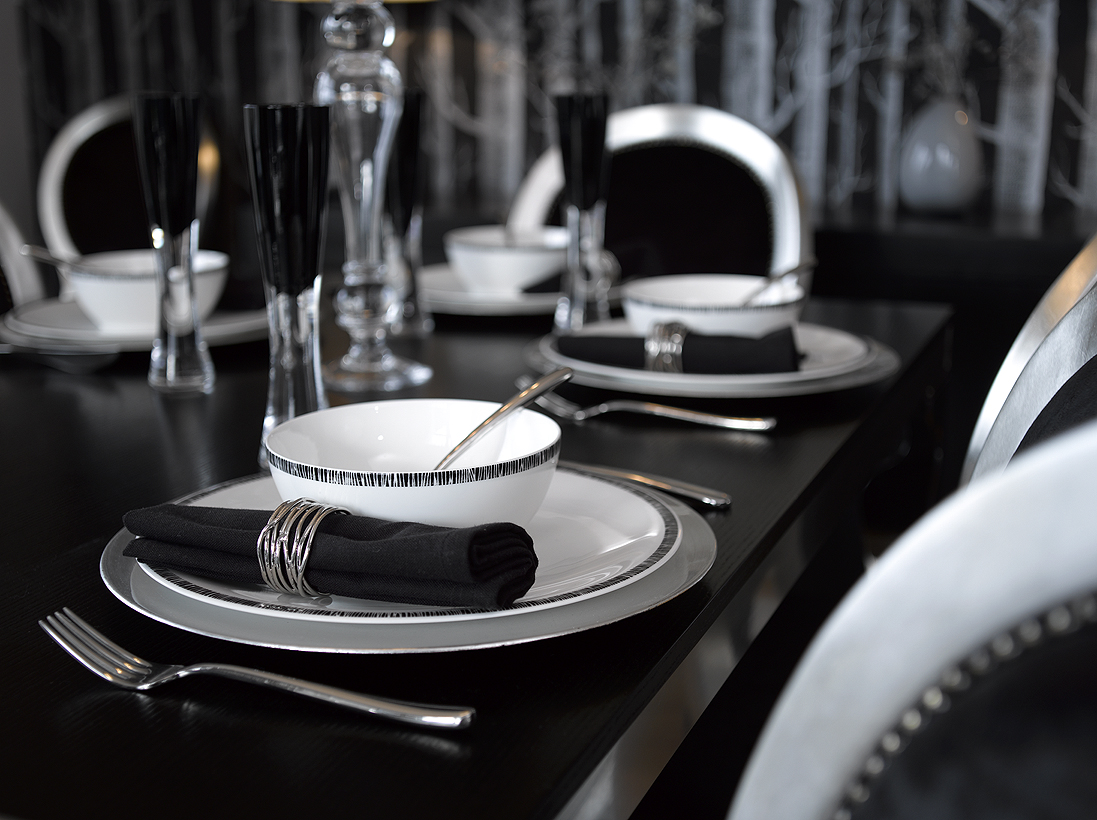 Depending on the material of your table use a table cloth or a table runner to reveal its finish.
Build up different levels by using a charger plate – simple silver or gold plate will work with many different colours schemes and they will last you for many years to come.
If you want to go all out coordinating cover slips for dining chairs that match with your room's colours can be easily sourced. It is good to keep in mind the overall design of your room when dressing a dining table.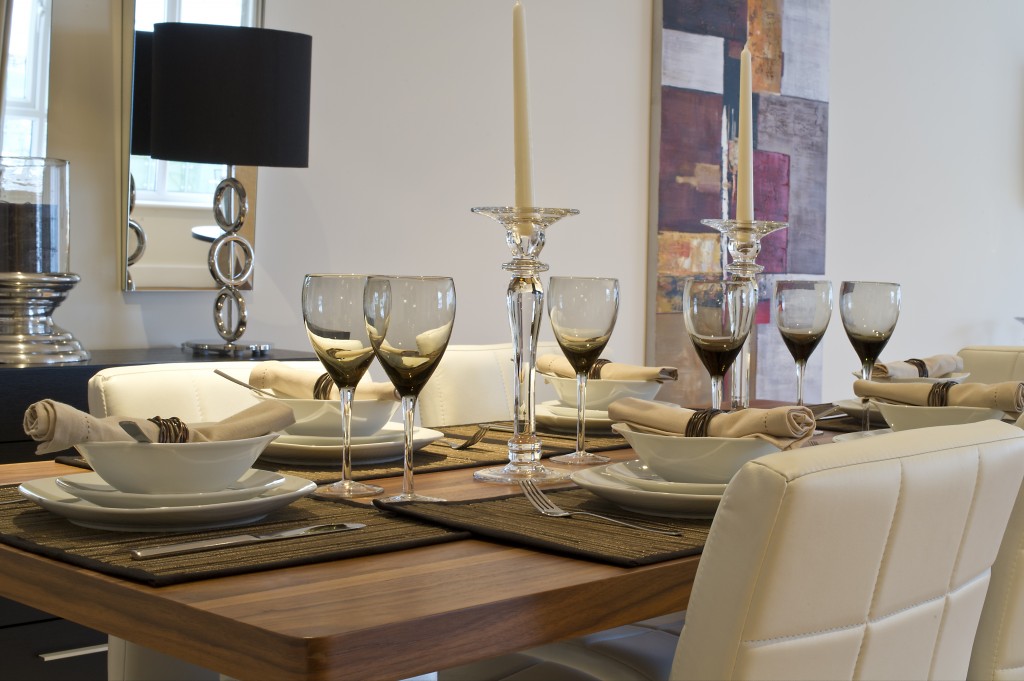 Then think about a centre piece, it doesn't have to begrand candelabra anymore. We often use a simple candlestick in groups of 2 or 3. If you have a rectangular table, you can use two or three small flower arrangements, remember you don't want anything too highor you'll have to move it when talking to your guests sitting opposite.
For a different feel, why not use a beautiful flower arrangement in a contemporary shaped vase,Simple exotic stems can be purchased from a local florist and you'll only need a few to make a great impact