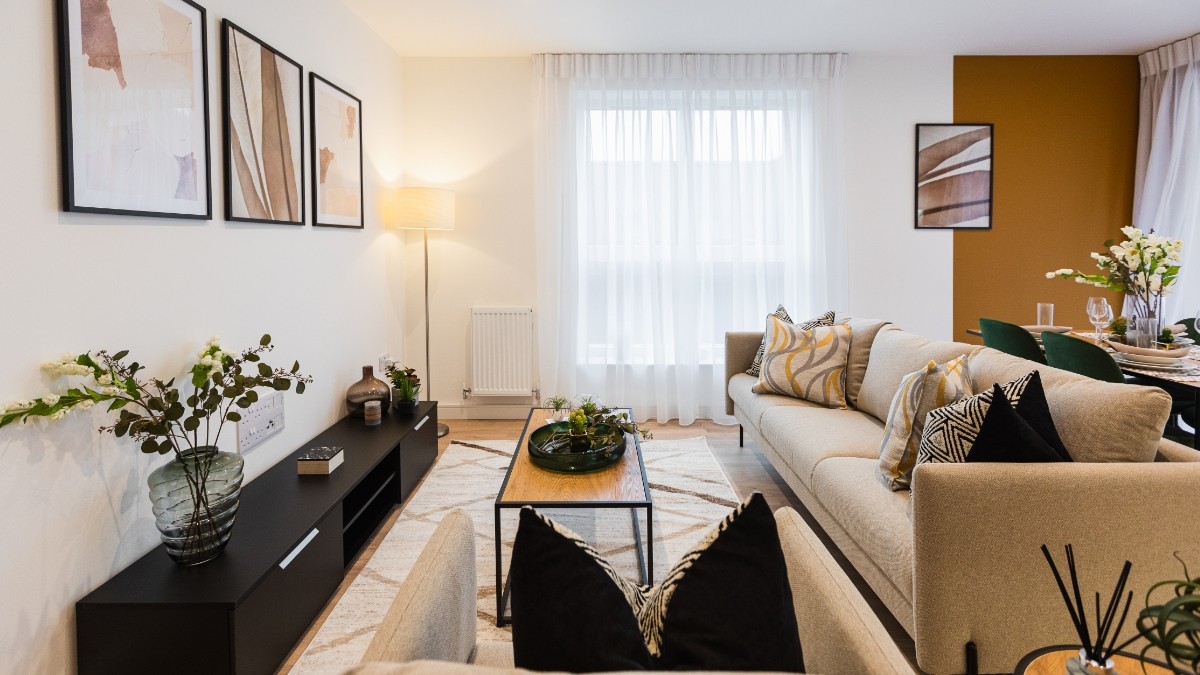 Canalside Creativity
InStyle Direct continues to partner with leading developers, Berkeley at The Green Quarter development. The developer's confidence in our ability to improve and enhance living spaces forms an integral part of their overall sales strategy across multiple Berkeley developments. Although the Green Quarter development in West London has been an instant favourite with investors, the developers were keen to maintain the strong sales momentum by pushing the sale of the remaining unsold apartment via special upgrades.
Sale Success!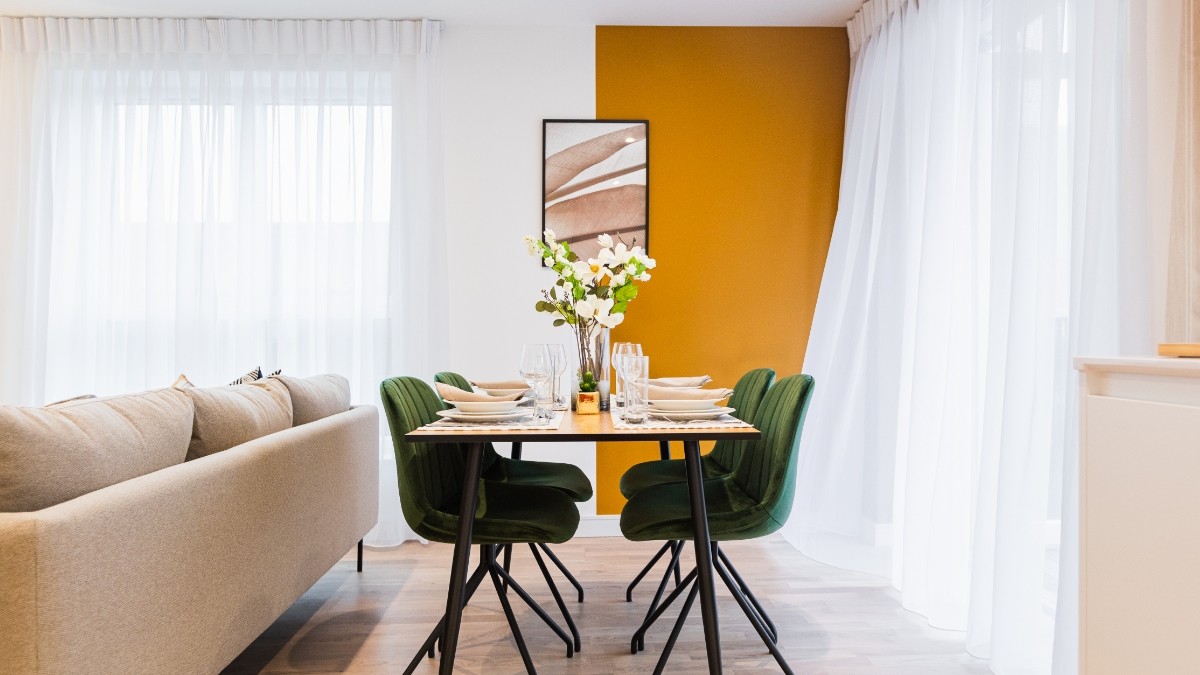 Instant, speedy results were seen as the furnished property sold immediately after we furnished it. Project Lead, Rianne Blake was particularly pleased with her team's efforts: "Deft touches, like unusual table lamp fittings, are part and parcel of what we do and the client's brief to be 'daring and Interesting' gave us the impetus to explore fun colour schemes that made a strong statement". Read below to learn more about how we pushed the sale of this Green Quarter property through big, bold, on-budget solutions.
Experimenting With Colour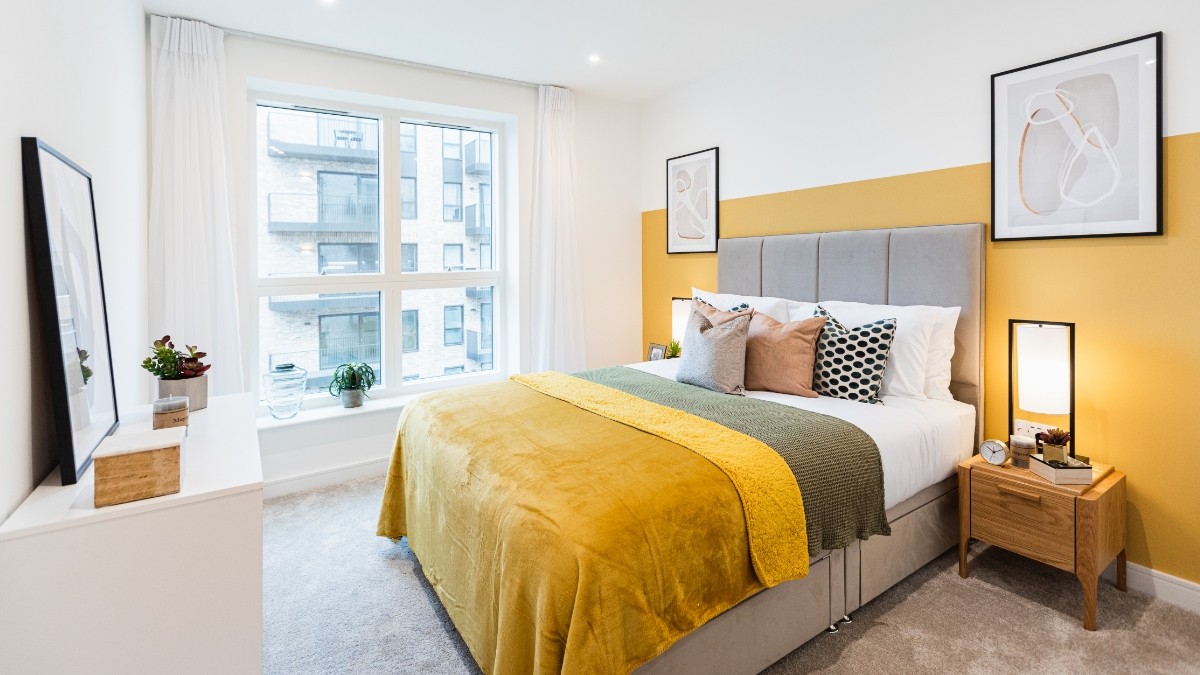 As the two-bedroom apartment in the Watson House phase of the development had been on the market for six months, our client required a confident approach that was ensured to leave a lasting impression. Berkeley wanted the property to look drastically different from anything else at the development and on the market. This presented the opportunity to experiment with vivid, deep yellows paired with complementary sumptuous shades.
Attention to Detail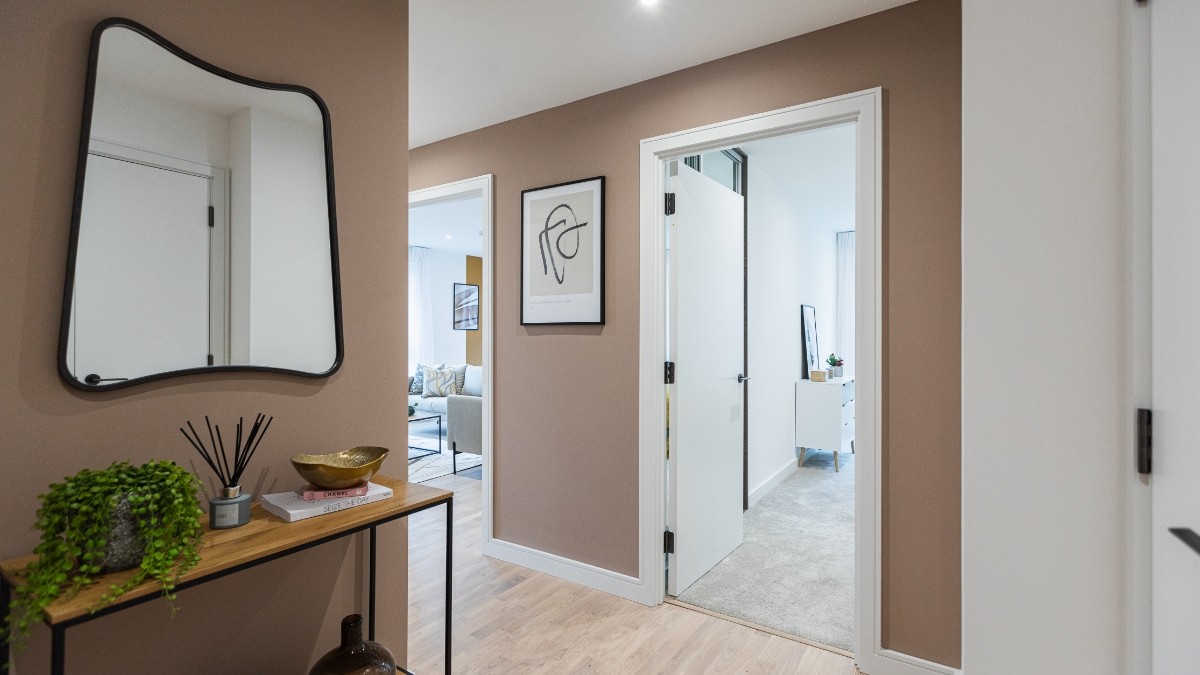 Rianne was able to use the savings made from using an entry-level package to introduce upgraded accessories and bespoke window dressings. This carefully managed approach to the budget also enabled a master bed to be incorporated into the budget. Upgrading to a master bed helped differentiate the bedrooms and gave the master bedroom a more luxurious, homely feel. As the items were from stock, this resulted in significant time savings, allowing the designers even more room for creativity. A specific emphasis on fluid shapes and curved borders can be noted throughout. Abstract designs adorn the walls, cushions and throws, while dramatic colour pops are not only restricted to statement walls (in this case, yellow), but make purposeful appearances in the dining chairs and other pieces of furniture.
A Desirable Development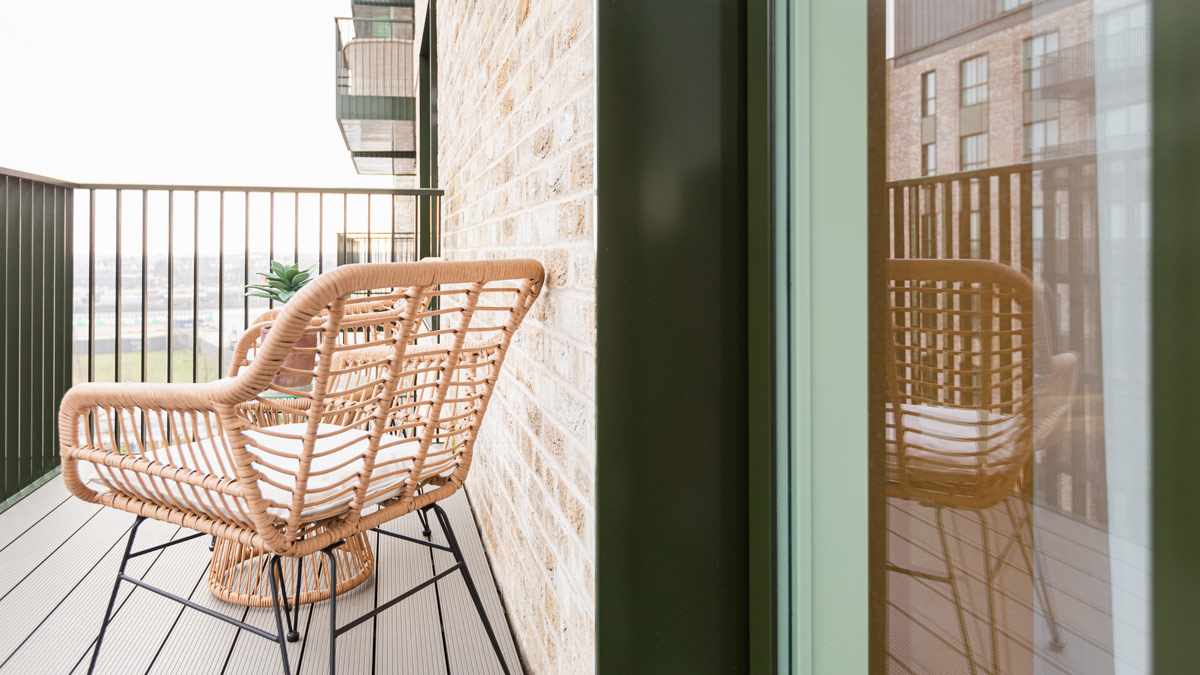 As a place to live and commute, the scheme does not disappoint. The canalside location and modernised transport links (courtesy of the new Elizabeth Line station) tick boxes for corporate singles and young families alike. A Zone 2 lifestyle in Outer London combines the best of both worlds.
Please click here to learn more about our presence at The Green Quarter development.