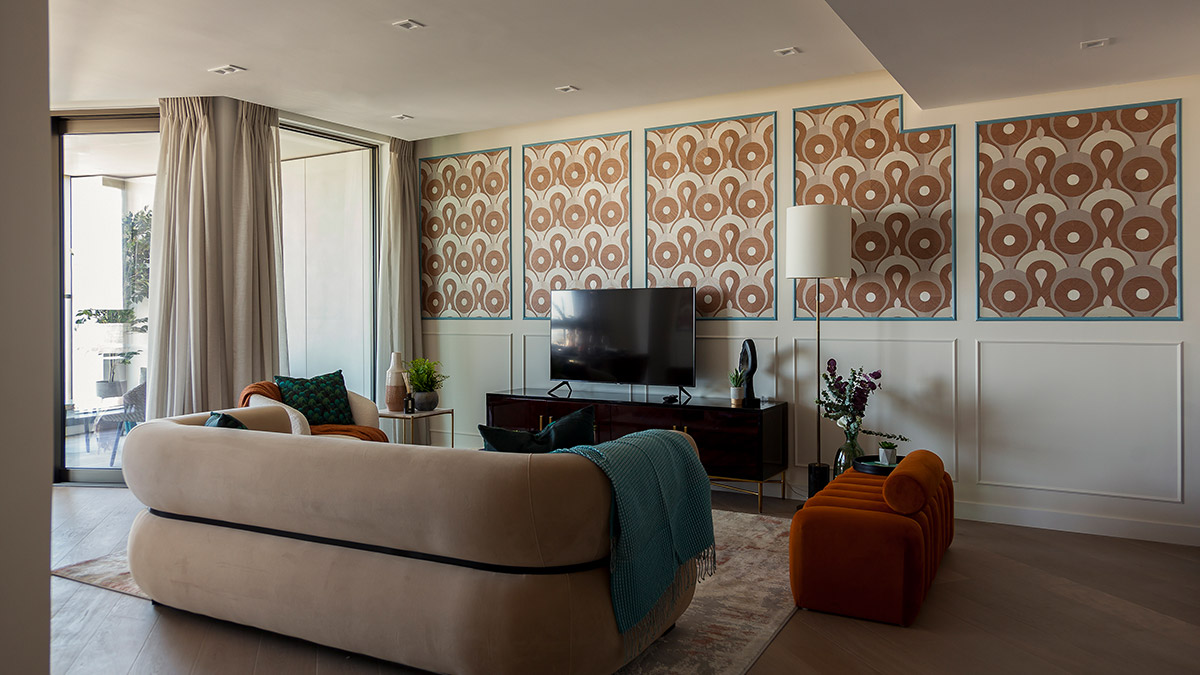 The last two decades have seen a rapid expansion in the rental market and landlords have had to adapt to changes, not only in property laws and new economic realities but also in tenant demographics and rising expectation levels. In just a couple of years from now, it is predicted that over 50% of the under-40s workforce will be renting private accommodation. These are individuals that will be spending a huge chunk of their income on rent. They are also highly educated, widely travelled and familiar with the comfort levels that their hard-earned cash should be able to purchase.
Over the same period, new trends have emerged to drive the sector forward: most notably, the Build to Rent phenomenon. Here, specialist developers focus on providing top-notch rental accommodation for this new kind of tenant; homes that transcend mere functionality. Ambitious landlords wanting to buy into this vision should be prepared to go the extra mile in order to attract these corporate high-flyers and upwardly-mobile young families.
Key pieces of advice are:
Value for Money
Investment properties need to be run on sound business principles to drive a return on investment. Many landlords presume that purchasing low-cost furniture is part of this, but this is not the case. Low-quality furniture from the high street not only does this quality deter viewers, it generally means a short lifespan leading to quick and costly replacements. By avoiding this first mistake, you will automatically expose your property to 70% of all rental customers who consider good interior design a given. Out of this 70%, nearly half would be more interested if their prospective home had its interior design carried out by a professional. This is understandable, as there is a wide gulf between professional design and the well-intentioned efforts of a busy landlord. Professional design will not only make your property look enticing online, but it will also make it memorable when viewing: a living space that stands out from the competition. This is becoming increasingly necessary in newbuilds where units look very similar and need the WOW factor to be noticed.
Sacrifice Quantity for Quality
High quality is especially important for main furniture pieces that experience the most usage. Nearly one-third of all renters indicate that paying a bit more for high-quality sofas and beds is something that they're comfortable with. Of course, cheap furniture is easily replaceable, but neither you nor your tenant wants to be doing that mid-tenancy. Durable, well-constructed items that come under warranty that are not found on the high street, help give the home a sense of exclusivity and increased functionality that may well justify slightly higher rents.
InStyle Direct has been sourcing and supplying high-quality furniture and furnishings for nearly twenty years and has witnessed first-hand the radical changes in the rental sector mentioned earlier. Our team of interior designers know exactly what it takes to lift property from an also-ran collection of rooms to an inspired and integrated living space. Our furnishing packs are perfect starting points for even the most ambitious renovation projects, and with free delivery and installation included, they may also be the most cost-effective.
Don't Discount Pets
The time when all apartments advertise themselves as pet-friendly may never come, but it is a growing part of the sector: certainly, more than a niche concern. As with most developed nations, increased pet ownership seems to go hand in hand with declining birth rates, with people willing to spend more on their animal companions – a willingness that includes paying extra rent. With surveys indicating that over three-quarters of pet owners take longer than average to find pet-friendly accommodation and that over half never do, it does merit some investigation. Of course, the increased rent will be offset by increased wear and tear, but cat-owners, especially, do not like to move, which means that tenancies will tend to be longer and void periods shorter. There's certainly a gap in the market for landlords who have the right kind of property and are willing to do the necessary research and marketing.
Be part of the B2R revolution
We mentioned earlier that the Build to Rent model has greatly impacted the rental market. It differs from the traditional private rental sector (PRS) in that it offers the kind of flexible lease options that appeal to the modern tenant. Terms can vary from several years to month-to-month options which is not as crazy as you might think, considering the fluidity of today's job market. People employed in agile work cultures are willing to pay more for the flexibility and landlords needn't feel disadvantaged as they can use the extra income to ensure that the property is kept to the highest of standards.
Get in Touch
Just a casual glance at our portfolios will tell you all you need to know about our expertise, experience and adaptability. From the initial consultation to final installation, we have a proven track record of helping developers, investors and landlords add value to their properties. Contact us for more information on how we can be of assistance.