In this jaw-dropping transformation, an empty property becomes a stunning homely, usable space. Personal touches to this timeless interior included an antique-style, shabby chic master bed to add intrigue to the modern look. Watch the video below to see how designer Severina designed the apartment from the ground up and get inspiration from her mood boards.
Instyle Direct was recommended by notorious London Property Developers, Canary Wharf Group. When the client first got in touch, Max Prychidko, InStyle's Associate Director, met them at the property to discuss the blank canvas. There they went through different colours, textures and fabrics.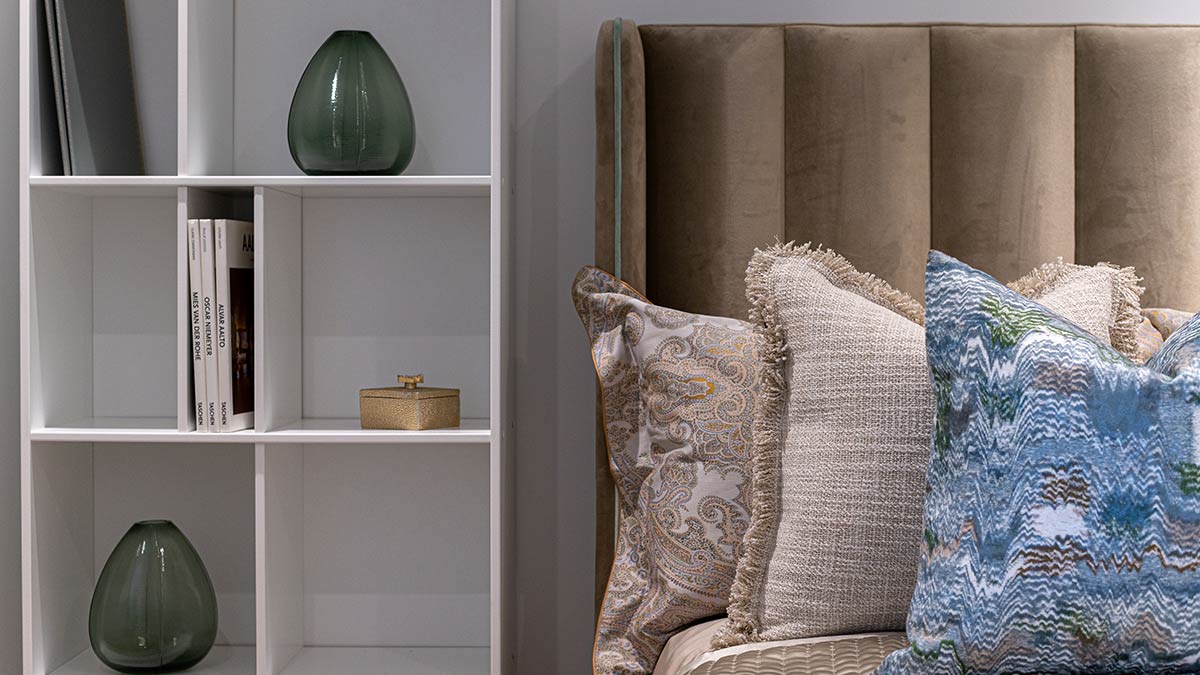 After the initial discussion, our Senior Interior Designer, Severina, met with the client for a consultation at the InStyle Direct HQ. They discussed the options in detail and decided on the fabrics and designs which Severina used to construct the inspirational mood boards.
"Moodboards bridge the gap between language and image to ensure we are on the same page as our client"
– Severina Oborotova, Senior Interior Designer at InStyle Direct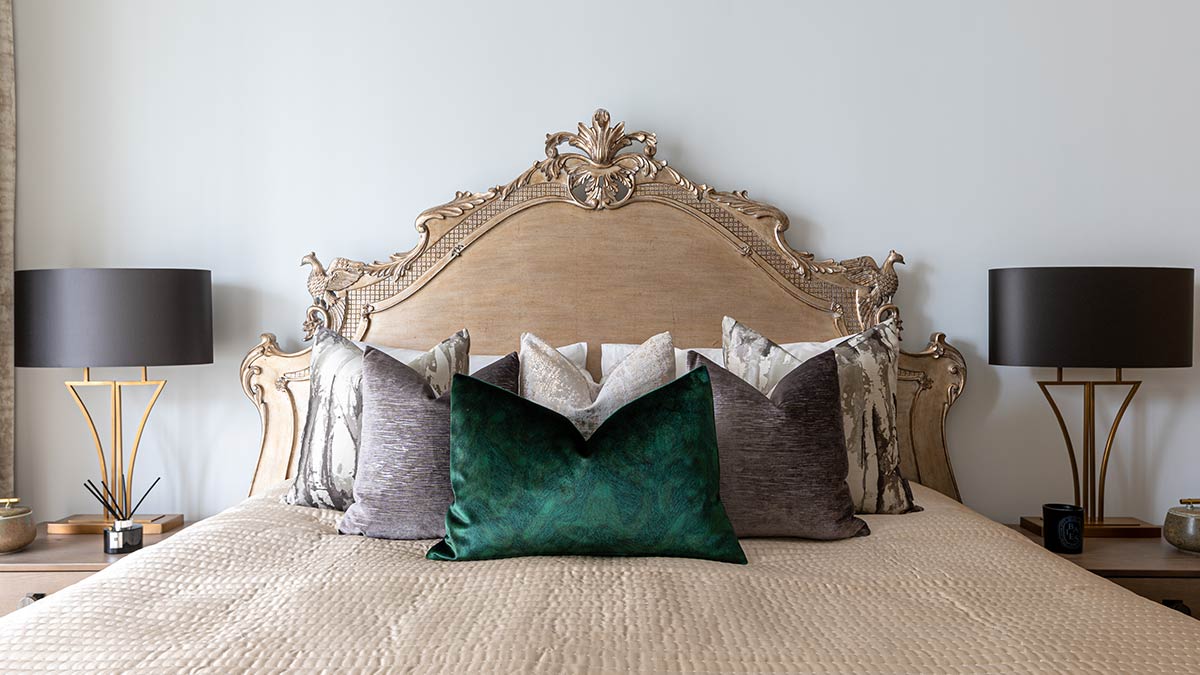 The client was delighted with the initial round of mood boards which sped-up the process. Severina worked with the suppliers in our warehouse team to ensure the process went smoothly, then coordinated the installation with Canary Wharf Group and our installation team.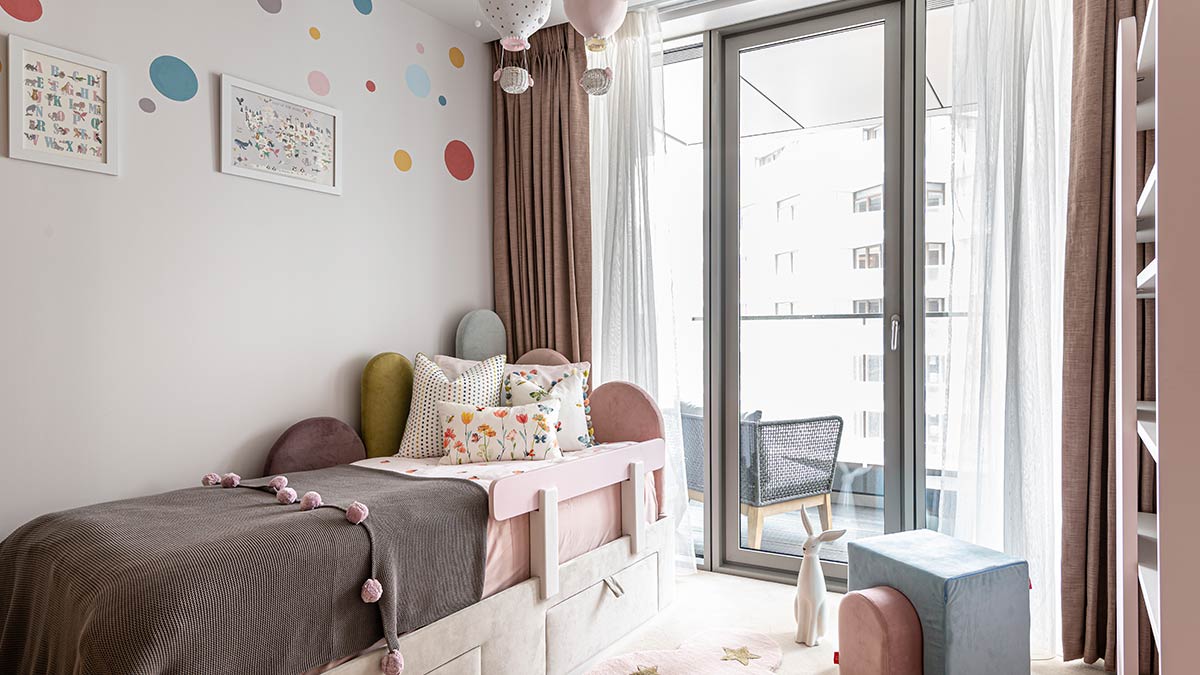 If you'd like to speak to one of our talented interior designers at InStyle Direct about an Interior Design project, however large or small, please contact us.