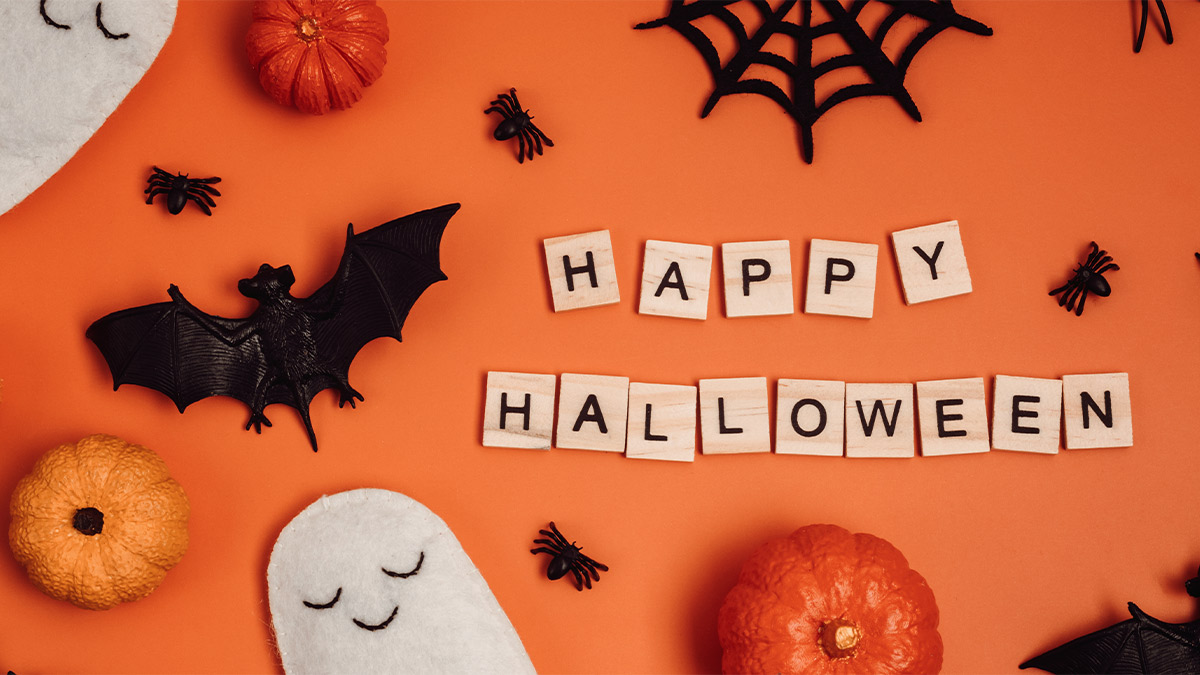 Halloween, a spellbinding celebration of all things eerie and mysterious, is nearly upon us. It's that time of the year when homeowners can unleash their creativity and transform their abodes into enchanting yet terrifying spectacles.
In this guide, InStyle Direct will unveil 24 exciting Halloween interior decoration ideas to transform your abode into a haunted haven. From ghastly graveyards to luxurious accents, these ideas will infuse your living space with the true spirit of Halloween. From creepy crawlies to ghostly glow — dive into this trove of ideas, each carefully curated to provide a touch of terror and a dash of delight for all who dare to enter.
1. Graveyard Garden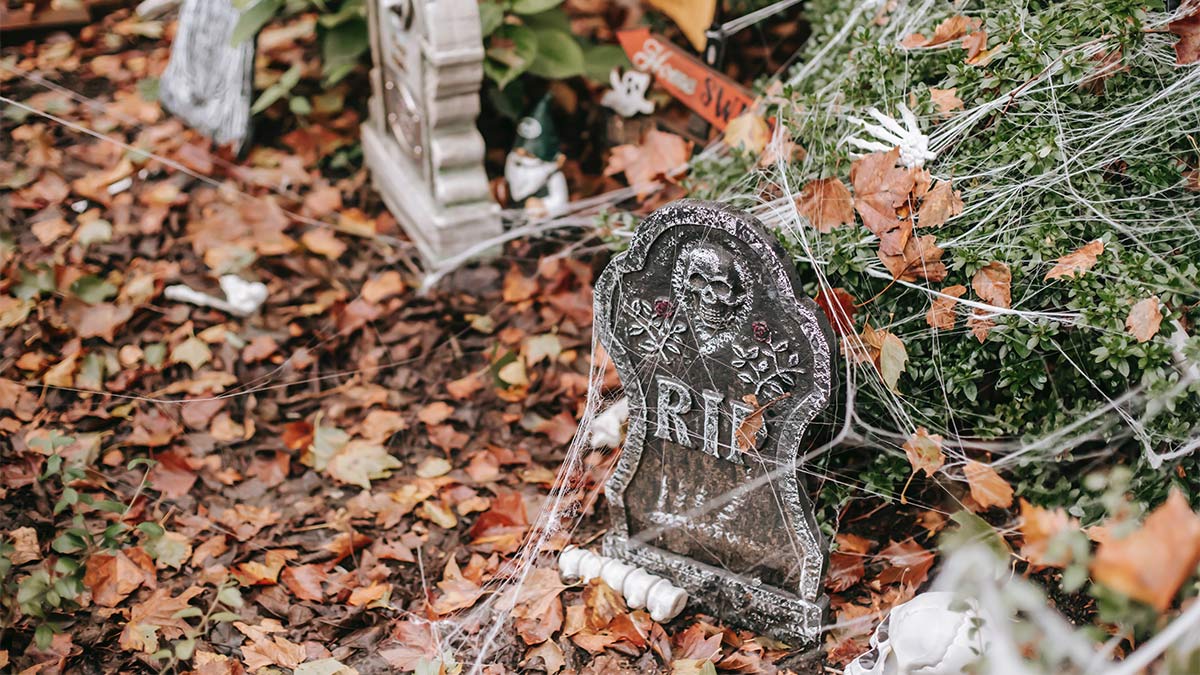 Transform your garden into an eerie graveyard by incorporating tombstones, skeletal remains, and a haunting fog. This chilling setup sets the stage for a bone-chilling Halloween experience. In fact, InStyle Direct can assist you in sourcing and arranging these spooky elements, ensuring a seamlessly eerie transformation.
2. Pumpkin Palace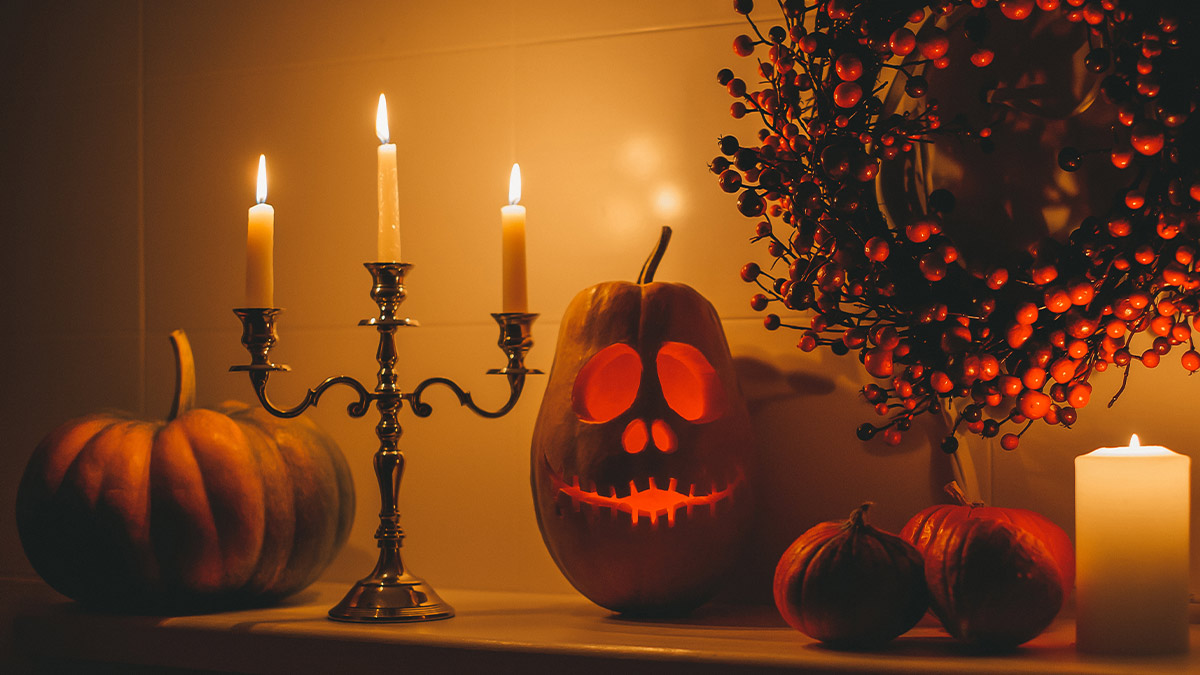 Carve, decorate, and illuminate pumpkins of various sizes and designs to create a pumpkin kingdom within your home. The flickering LED lights within add an enchanting glow, casting spooky shadows throughout your space.
3. Haunted Mansion Entryway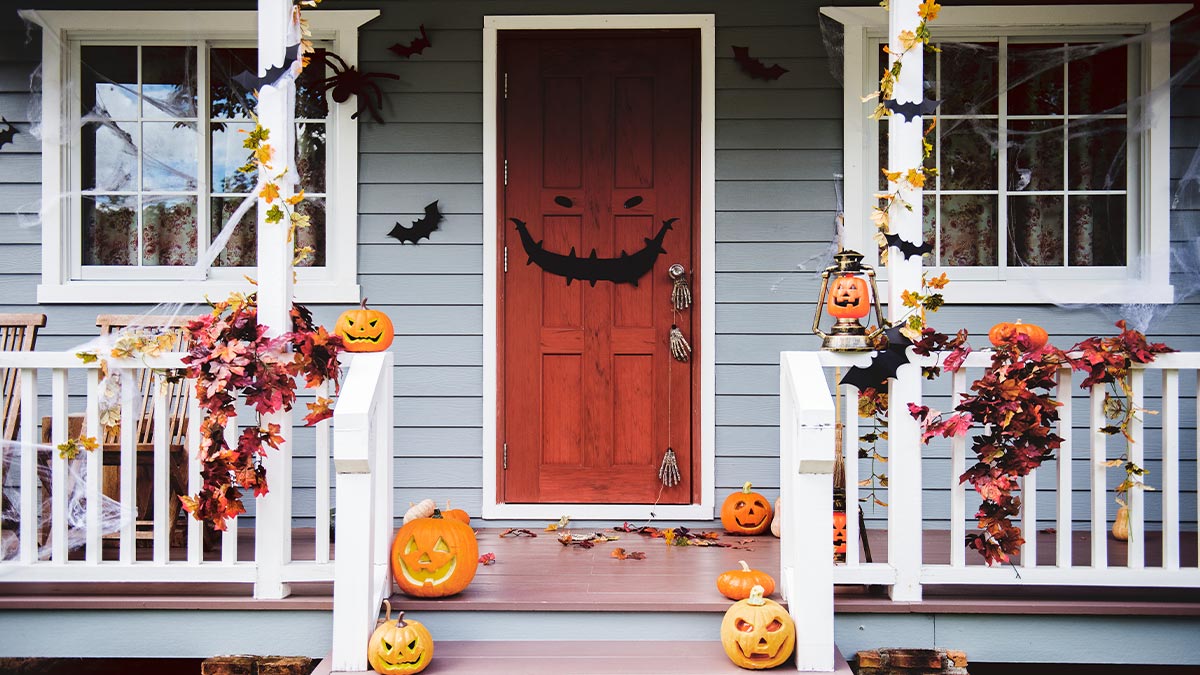 Set the stage for a haunted mansion experience right at your doorstep. Adorn your entryway with tattered curtains, flickering lanterns, and eerie sound effects to welcome your guests to a night of spookiness.
4. Spooky Fireplace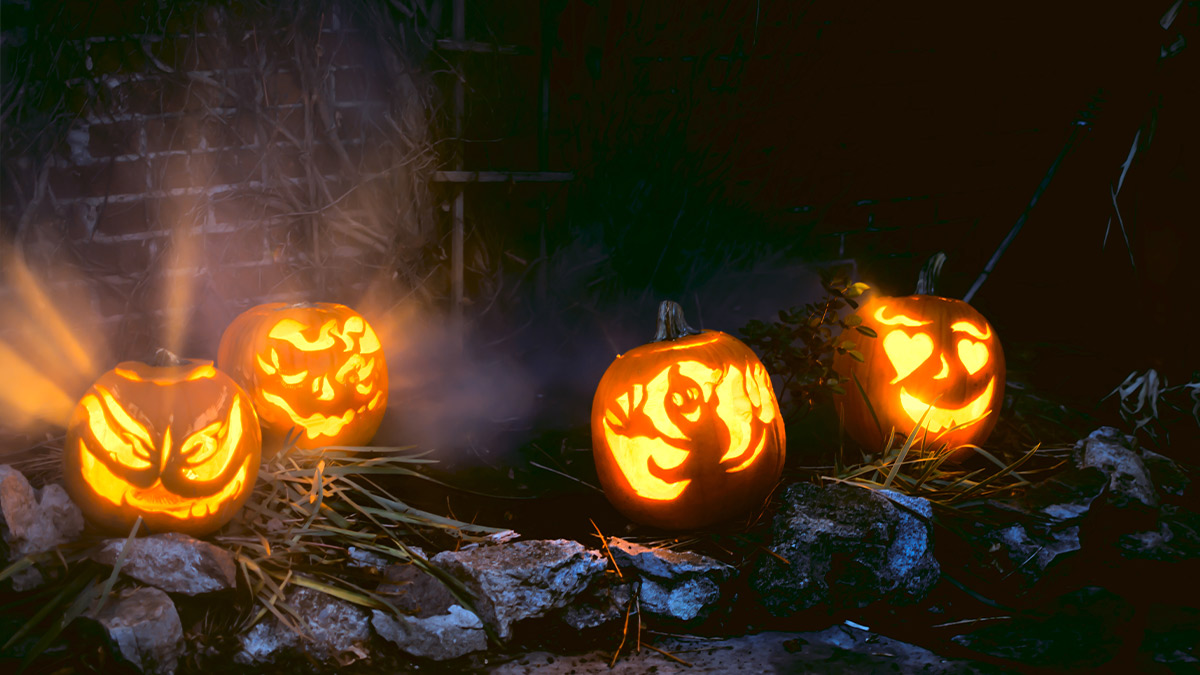 Give your fireplace a creepy makeover with strategically placed cobwebs, fake spiders, and eerie candles. Watch as the flickering flames and eerie decor add a ghostly ambience to your space.
5. Vampire's Feast Table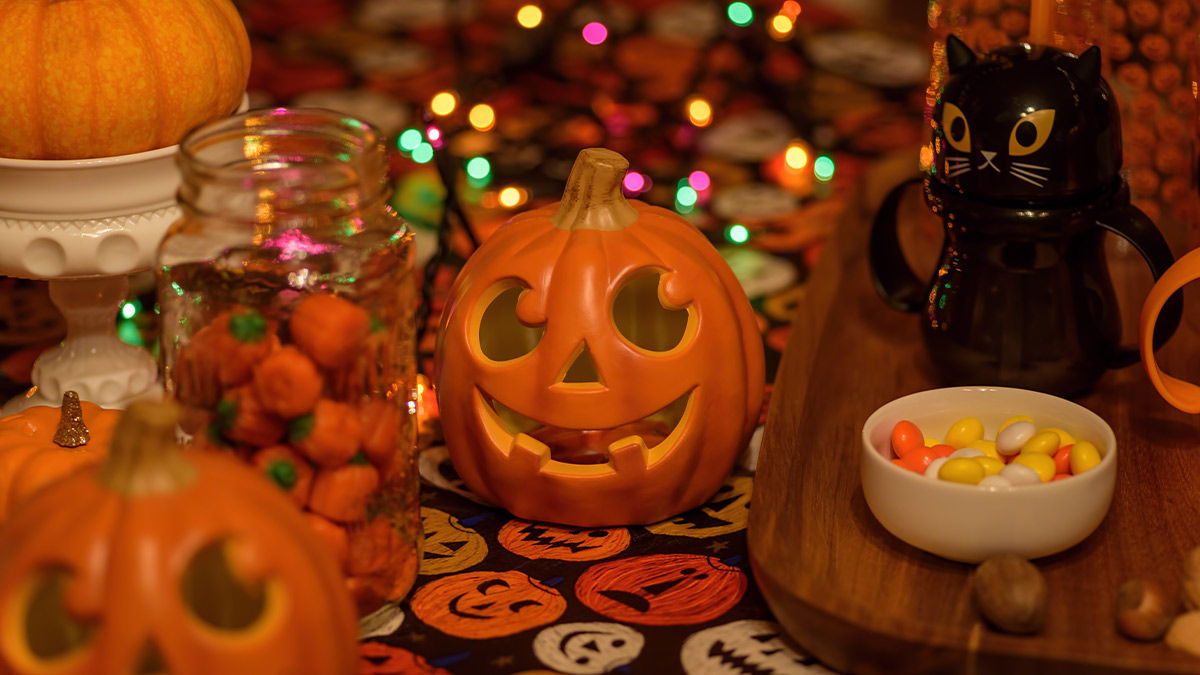 Fashion a decadent dining setup reminiscent of a vampire's feast. Lay out red tablecloths, candelabras, and red dripping candles to set the mood for a night of frightful dining. InStyle Direct's expertise in luxury decor can help you curate a table setting that oozes elegance and spookiness.
6. Ghastly Gallery Wall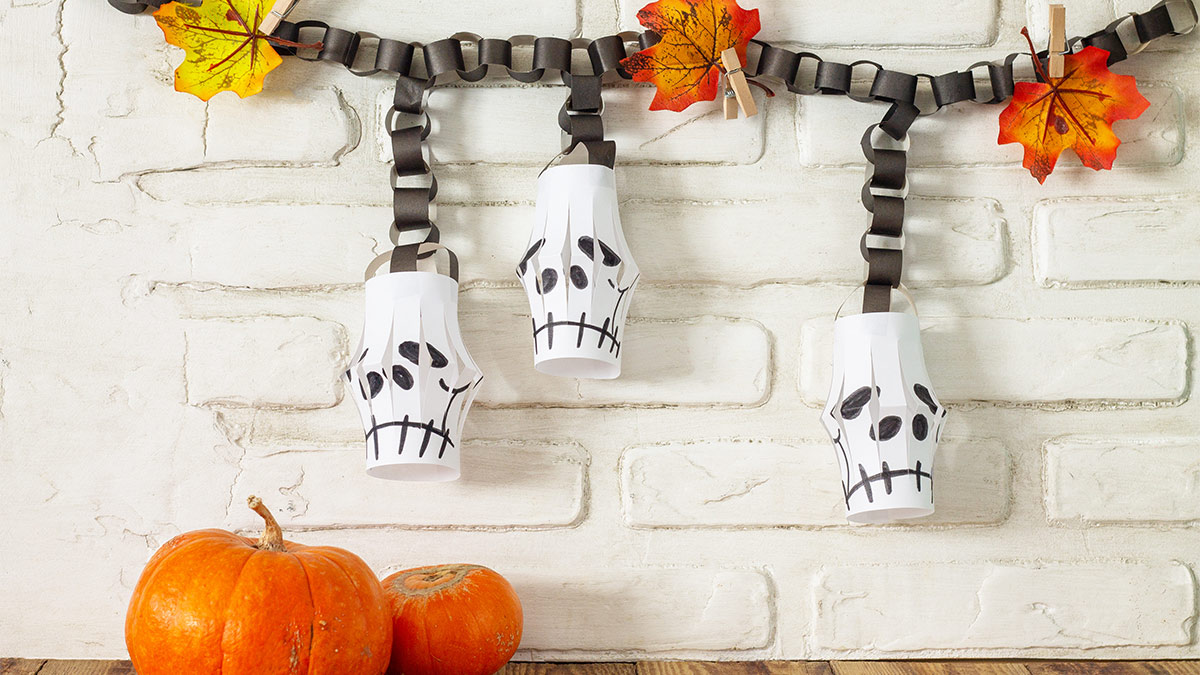 Craft a ghastly gallery by printing and framing creepy portraits. Hang them strategically on the apartment walls to create the illusion of a haunted gallery, intriguing and terrifying your visitors.
7. Mad Scientist Laboratory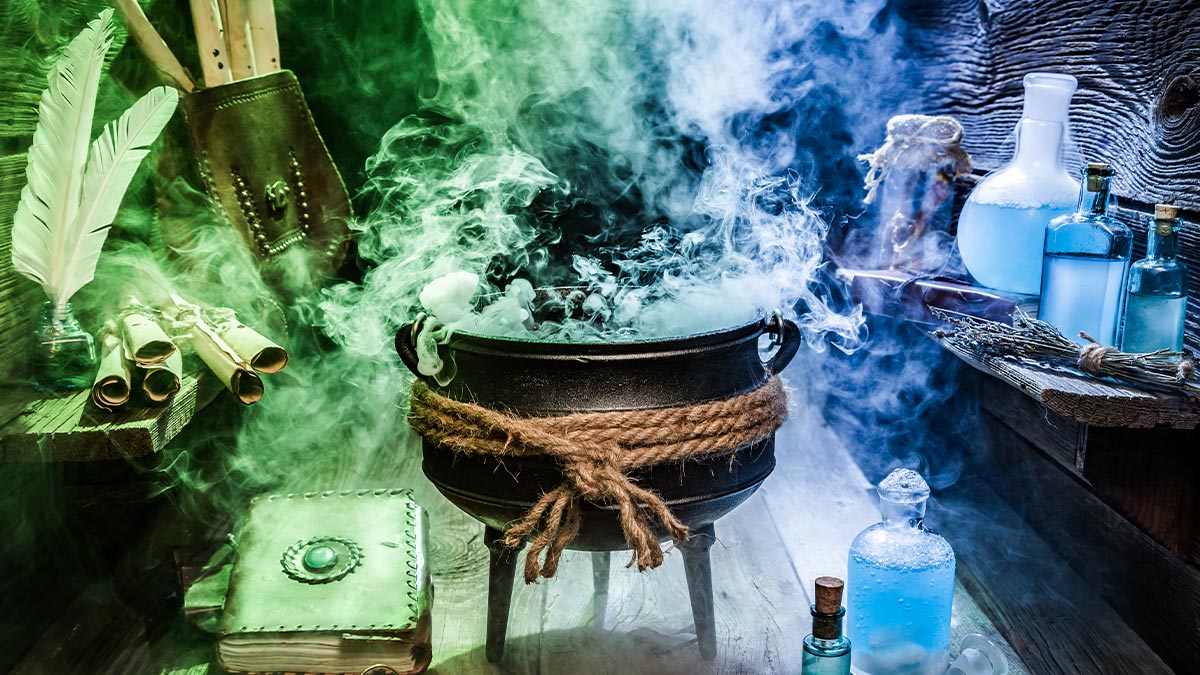 Recreate a mad scientist's laboratory within your home with bubbling beakers, test tubes, and a life-sized skeleton. This setting promises a fusion of wonder and fright.
8. Phantom in the Mirror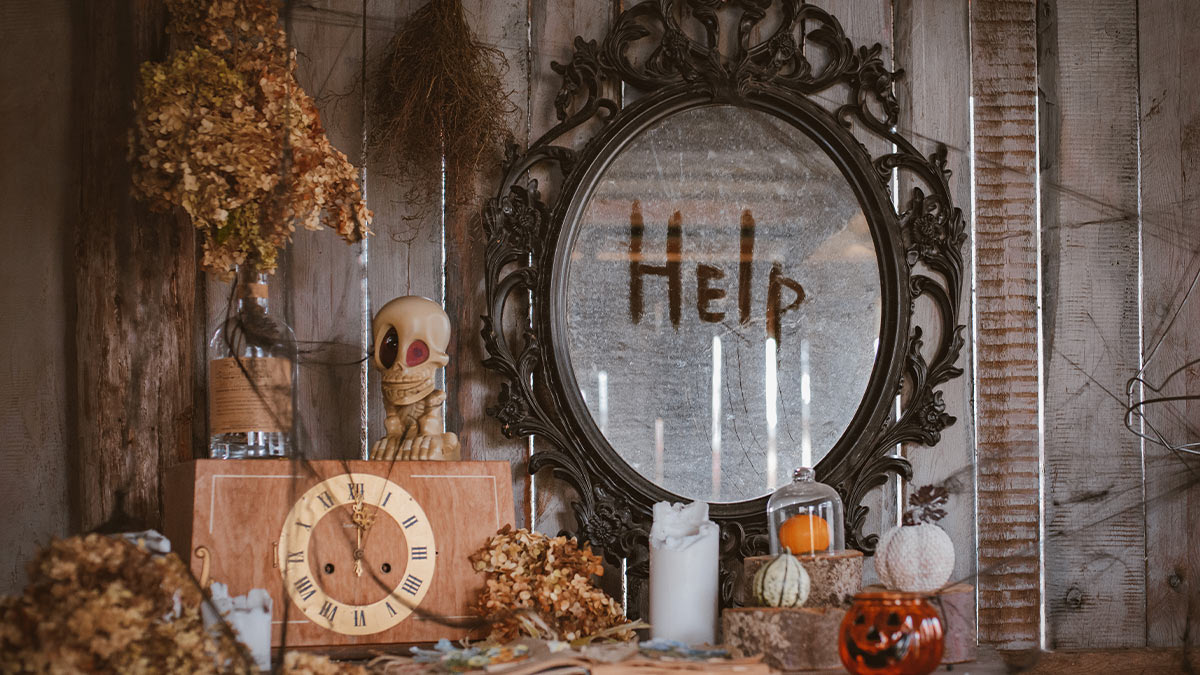 Place a ghostly figure inside a mirror to create an illusion of phantoms wandering through your living space. The unexpected sight will send shivers down anyone's spine.
9. Enchanted Forest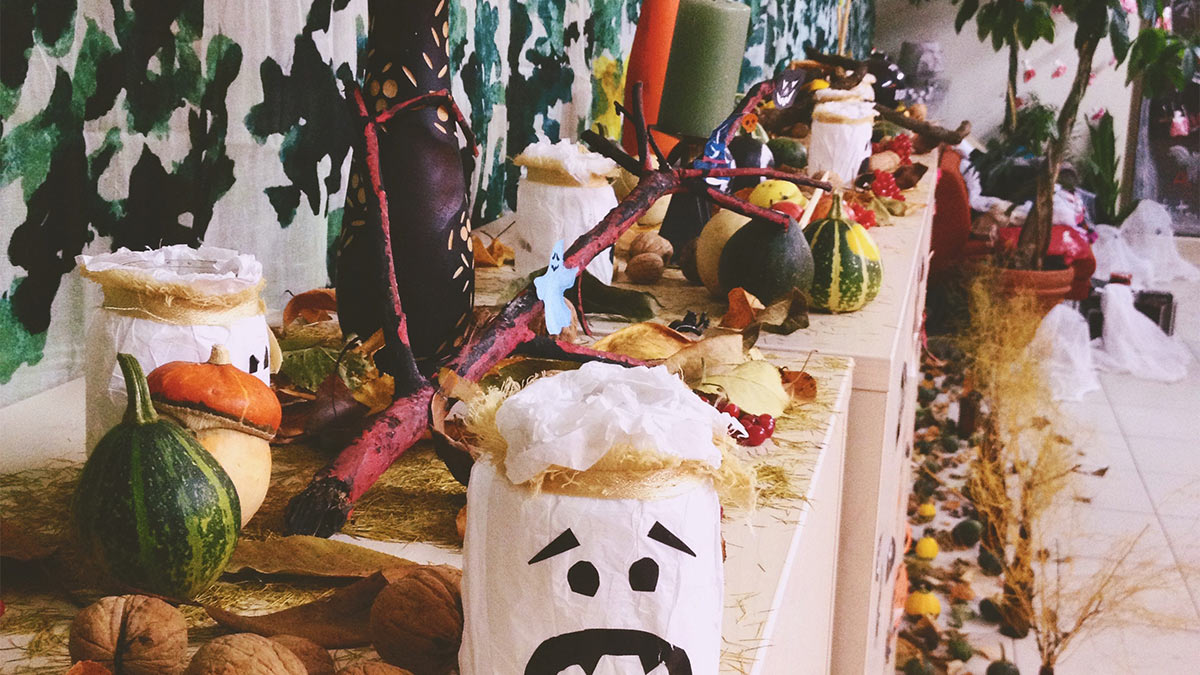 Transform your home into a creepy, enchanted forest by incorporating branches, fairy lights, and fake cobwebs. This combination of nature and mystery will lend a chilling atmosphere to your abode.
10. Freaky Front Porch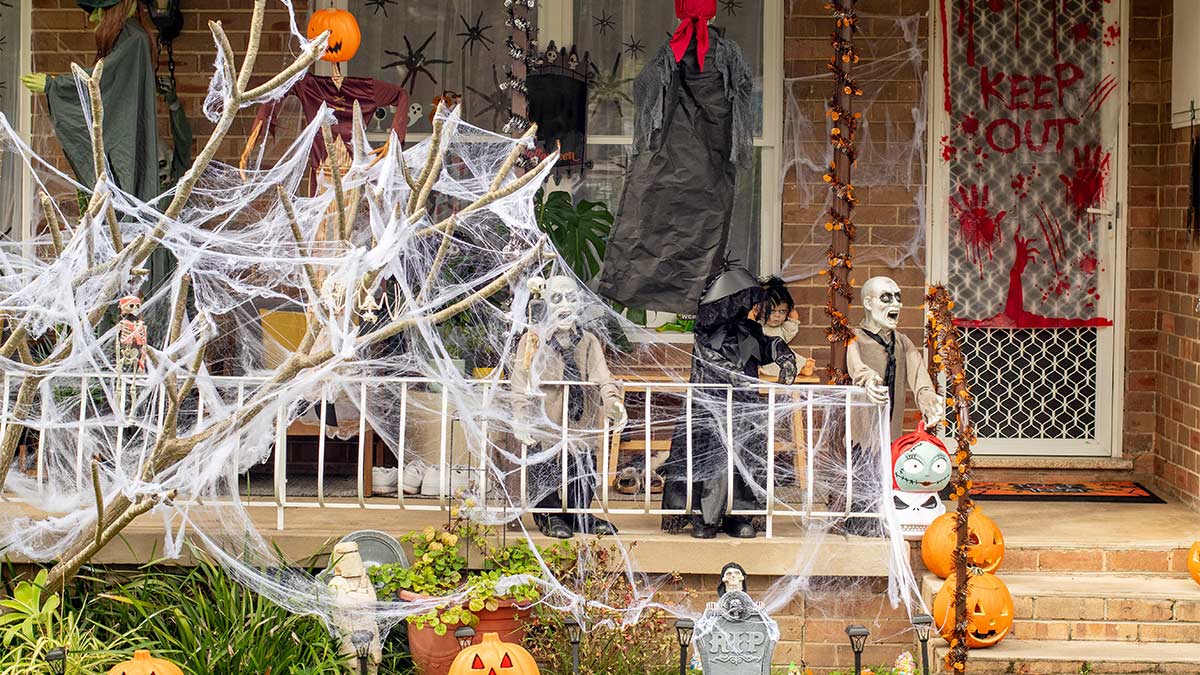 Set the stage for fright by decking out your porch with eerie lanterns, scarecrows, and a trail of fake footprints leading inside. This sets a foreboding tone for what lies within.
11. Creepy Chandelier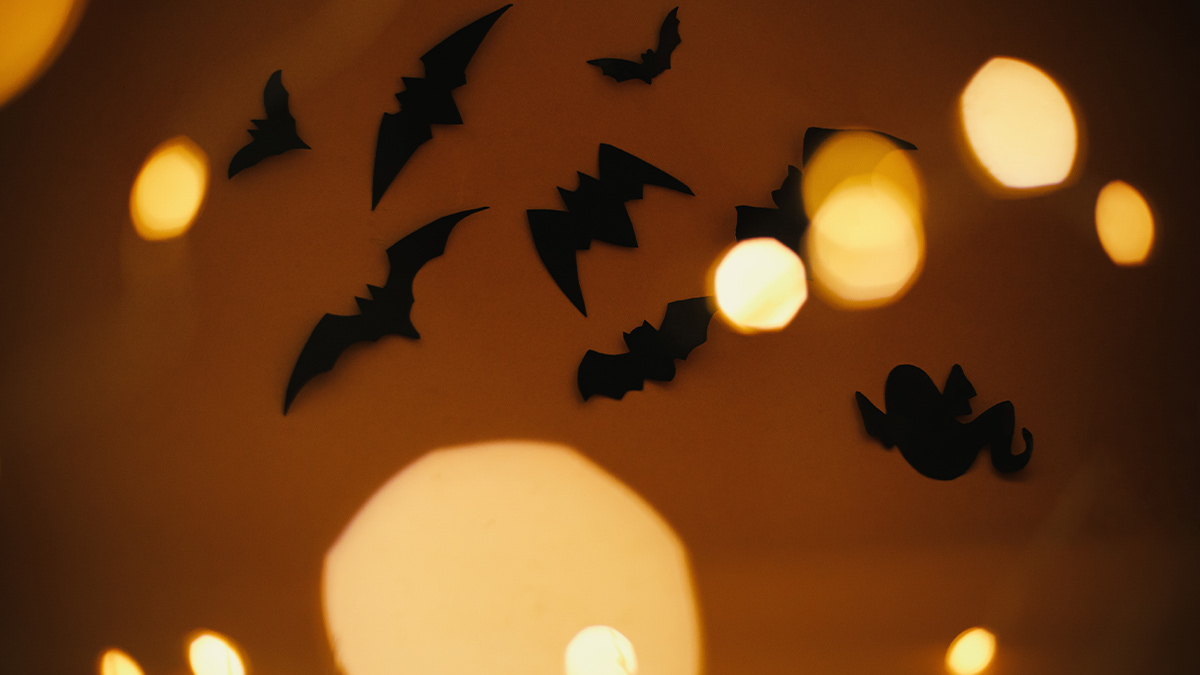 Drape cobwebs over your chandelier and hang eerie ornaments or spiders. When lit, your chandelier will cast haunting shadows, enveloping the room in a spine-chilling atmosphere. InStyle Direct can suggest the ideal chandelier and cobweb placement to create the perfect eerie lighting effect.
12. Ghostly Balloon Specter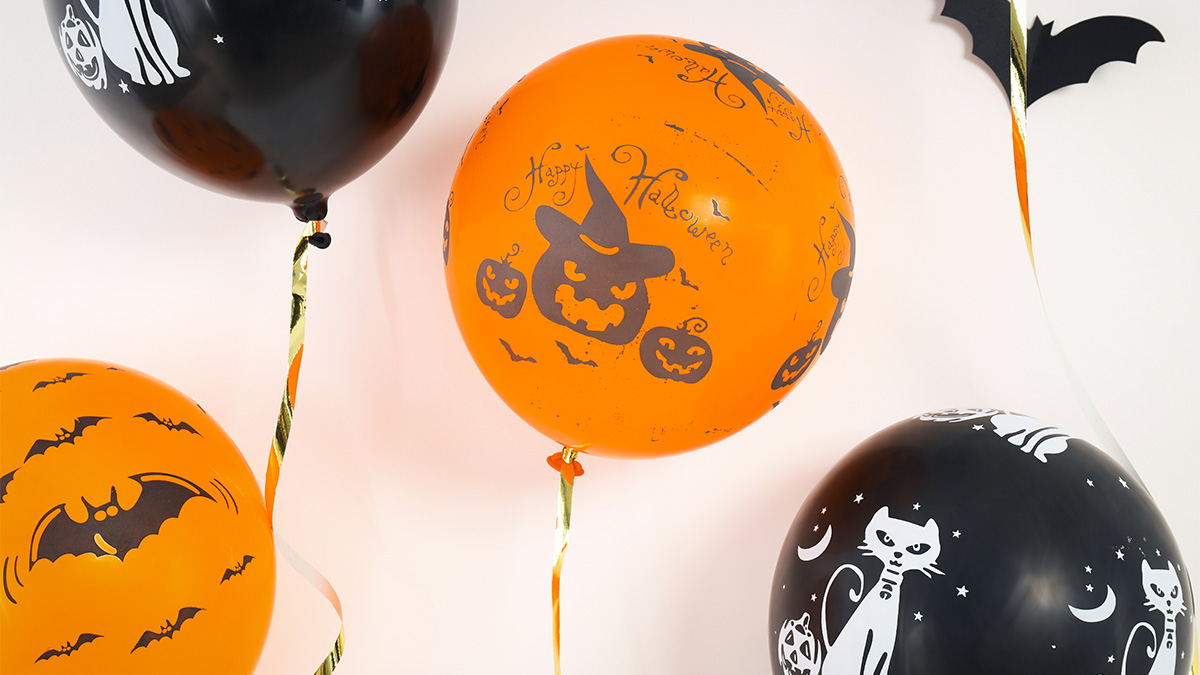 Create a ghostly presence with white balloons transformed into friendly ghost figures. Draw creepy faces on inflated white balloons and drape them with white cloth or tissue paper. Hang these around your home to give a sense of playful spookiness.
Instructions:
● Blow up white balloons
● Drape the balloons with white cloth or tissue paper, leaving the bottom open
● Draw spooky ghost faces using a black marker
13. Spiderweb Doormat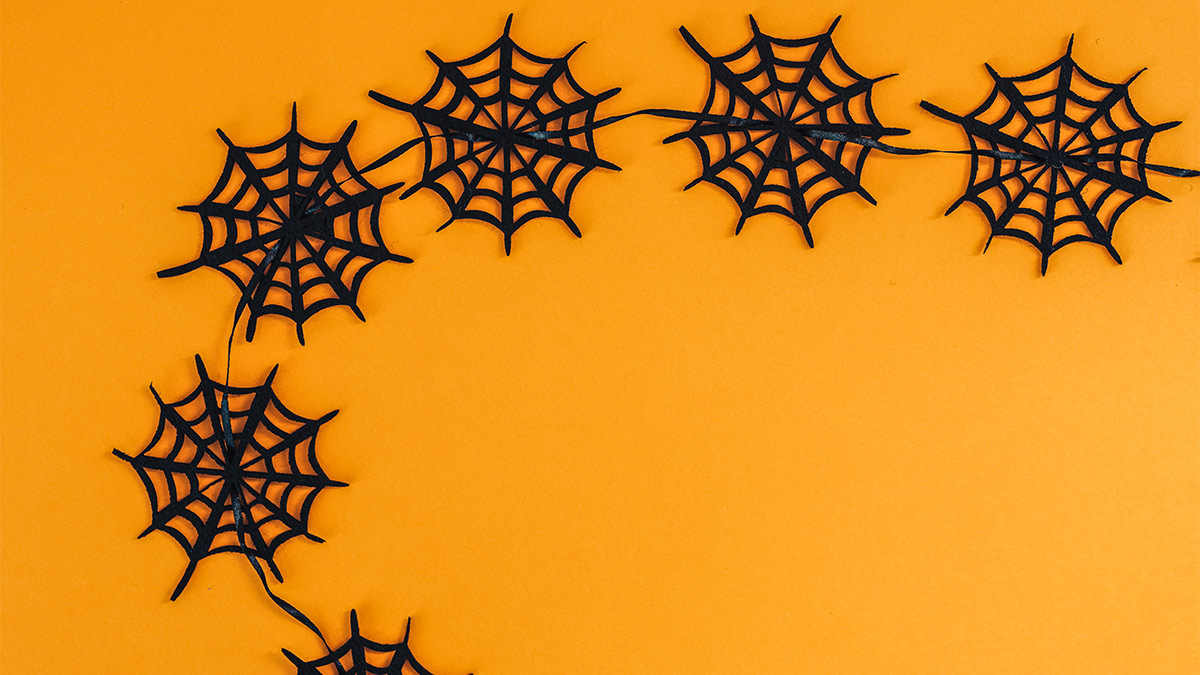 Welcome your guests with a DIY spiderweb doormat. Using black duct tape, create a spiderweb design on a plain doormat. Add a few plastic spiders for an extra dose of spookiness.
● Start at the centre of the mat and stick intersecting strips of duct tape to create the web
● Attach plastic spiders to complete the look
14. Ghostly Draperies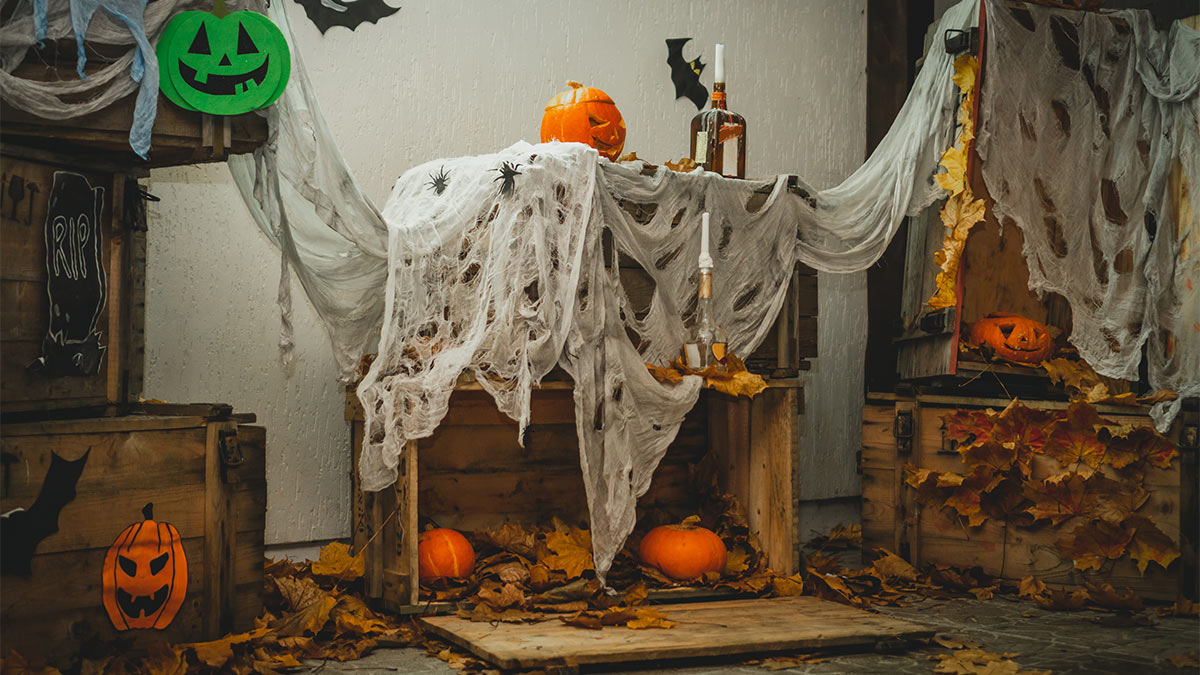 Drape white fabric or cheesecloth over furniture and light fixtures to give them a ghostly appearance. Let the fabric hang and flow for an ethereal effect, adding a phantom touch to your decor.
● Drape white fabric or cheesecloth over desired furniture or light fixtures
● Let it hang and flow to create a ghostly effect
15. Bewitched Apothecary Jars
Create an apothecary display with mysterious jars. Collect glass jars, fill them with coloured water, and label them as mysterious potions or ingredients for a witch's brew. Arrange them on shelves or tables for a bewitching effect.
16. Creepy Doll Heads Planter
Add a touch of the macabre to your garden or indoor space with a doll head planter. Hollow out doll heads and use them as unique planters for small plants or succulents.
Carefully cut off the top of a doll's head to create a hollow space. Clean the inside and fill it with soil. Plant small plants or succulents in the doll's head.
17. Candy Corn Vase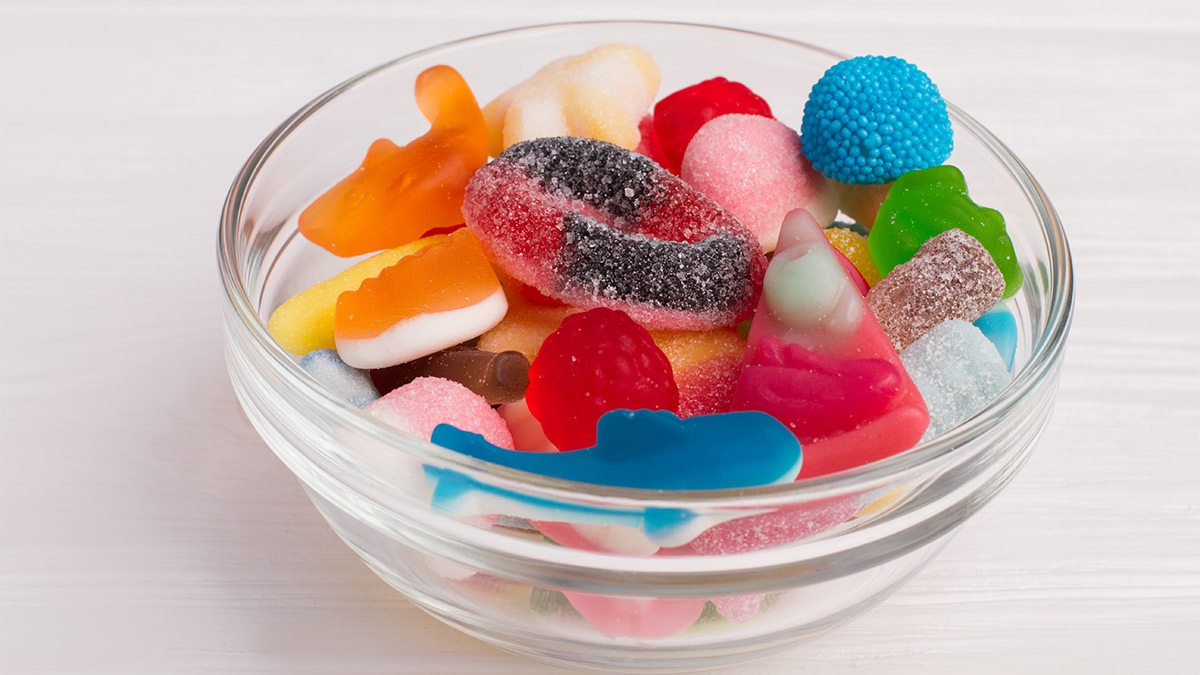 Repurpose a clear vase into a candy corn-inspired centrepiece—layer candy corn candies in the vase for a delightful and colourful display. You can fill a clear vase with layers of candy corn candies.
18. Luxury Halloween Decorations
For those with a taste for opulence, indulge in high-quality Halloween decorations like crystal skulls, ornate candelabras, and gilded pumpkins. Elevate your Halloween decor with a touch of luxury, bringing a refined and elegant macabre to your space.
19. Crystal Skulls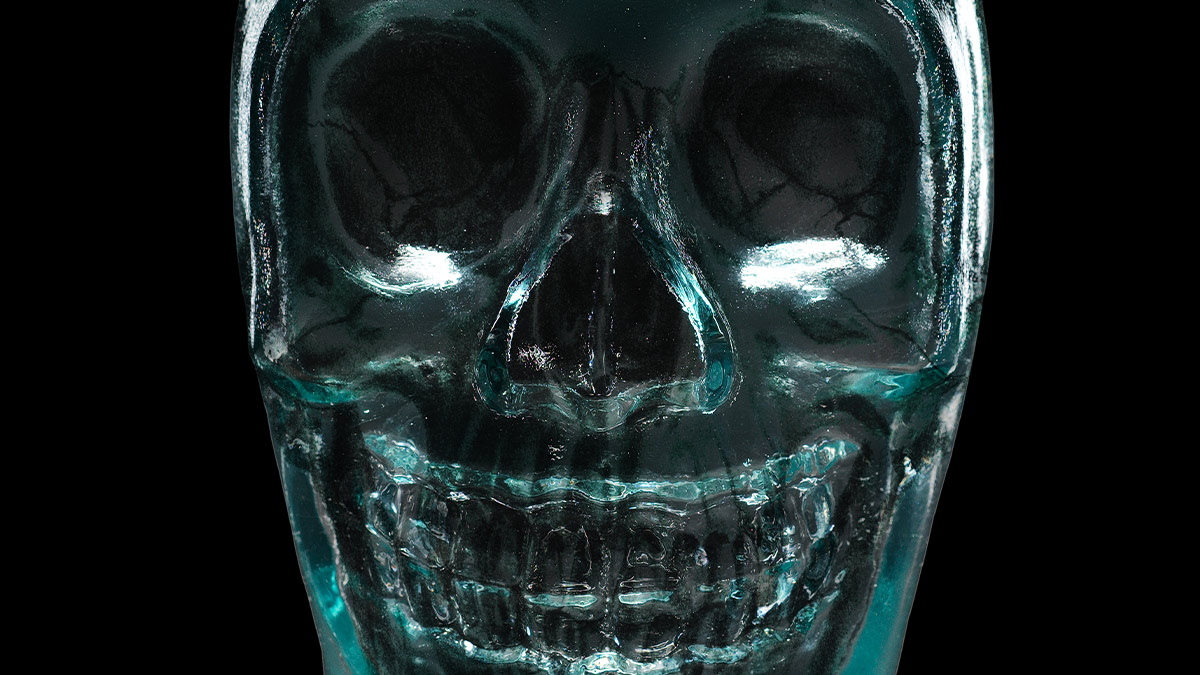 Crystal skulls are a quintessential luxury Halloween decor item. Crafted with precision and artistry, these transparent or iridescent skulls embody eerie and elegant. Place them on mantels or tables or as a centrepiece for an eye-catching and classy statement piece.
20. Ornate Candelabras
Illuminate your haunted abode with ornate candelabras. Opt for intricately designed candelabras made of materials like wrought iron or silver. Adorn them with black or blood-red candles to cast a haunting glow, adding a touch of grandeur to your Halloween setting.
21. Gilded Pumpkins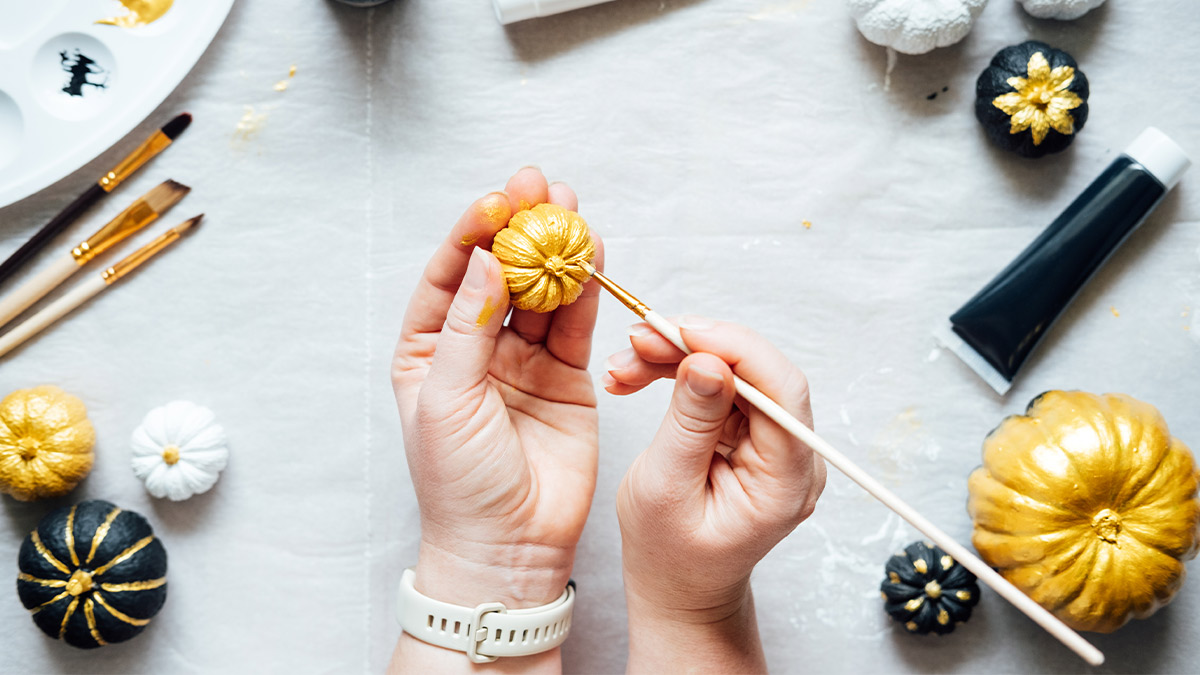 Replace the traditional orange with the luxury of gold by gilding your pumpkins. Whether you opt for full gilding or subtle accents, gold-painted pumpkins exude luxury and sophistication. Display them on tables or as a centrepiece for a luxurious harvest-themed Halloween.
22. Velvet Drapery
Drape your furniture with rich, dark velvet fabric to add an air of luxury. Deep purples, blacks, or dark reds provide a luxurious backdrop to your Halloween decor. Combine with gold accents or crystal elements for a lavish touch exudes gothic elegance.
23. Black Lace Table Runners
Adorn your tables with delicate black lace table runners. The intricate patterns create a captivating visual effect, combining mystery with elegance. Place your Halloween-themed centrepieces on these runners for a refined and haunting display. InStyle Direct can recommend decor elements that match your dining area's style and enhance the eerie ambience.
24. Antique Mirrors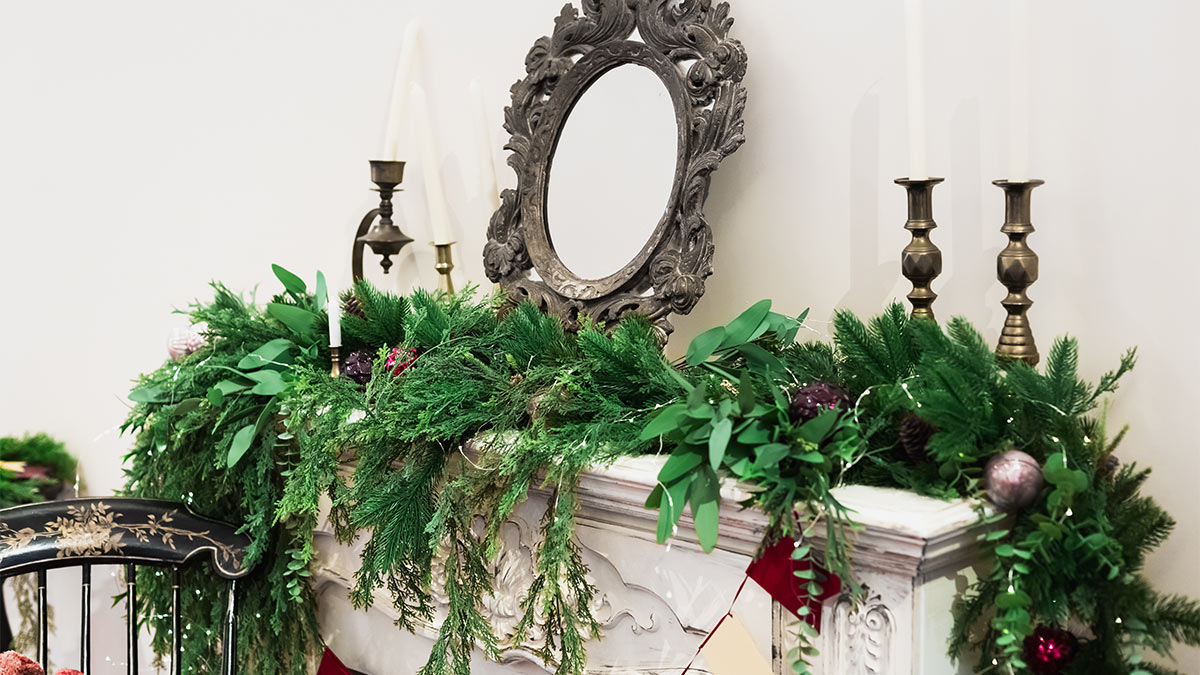 Incorporate antique mirrors into your Halloween decor. The weathered and ornate frames add a touch of vintage luxury while reflecting the eerie atmosphere of the season. Position them strategically to amplify the sense of space and mystique.
Plan Your Hauntingly Beautiful Halloween
As the night of fright approaches, let these ideas inspire you to create a Halloween wonderland within the walls of your home. Start planning now and let your imagination run wild. Turn your Halloween vision into a reality with InStyle Direct. Our experienced team of interior decorators is here to assist you in sourcing and arranging spooky elements, ensuring a seamlessly eerie transformation.
Whether you're drawn to the opulence of crystal skulls or the mystique of haunted forests, InStyle Direct can guide you in curating an upscale Halloween atmosphere that will leave an indelible mark on your guests.
Disclaimer:
For safety and ethical reasons, please ensure your decorations are safe, non-harmful, and respectful to all cultures and beliefs. Always consider the comfort and well-being of your guests and community.