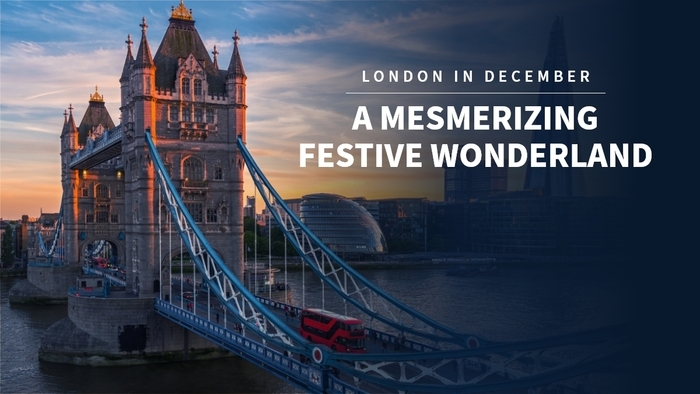 As the last month of the year unfolds, London transforms into a captivating wonderland, be jewelled with glimmering lights, the aroma of spiced mulled wine, and the symphony of joyous carols. It's a time when the city resonates with the season's merriment, offering a wealth of activities and events that cater to every taste and inclination. Let's dive into the enchanting tapestry of 11 sensational happenings that make London in December 2023 an experience like no other.
1. The Hackney Christmas Market

1st to 24th December, 2023
Ticket Price: Free entry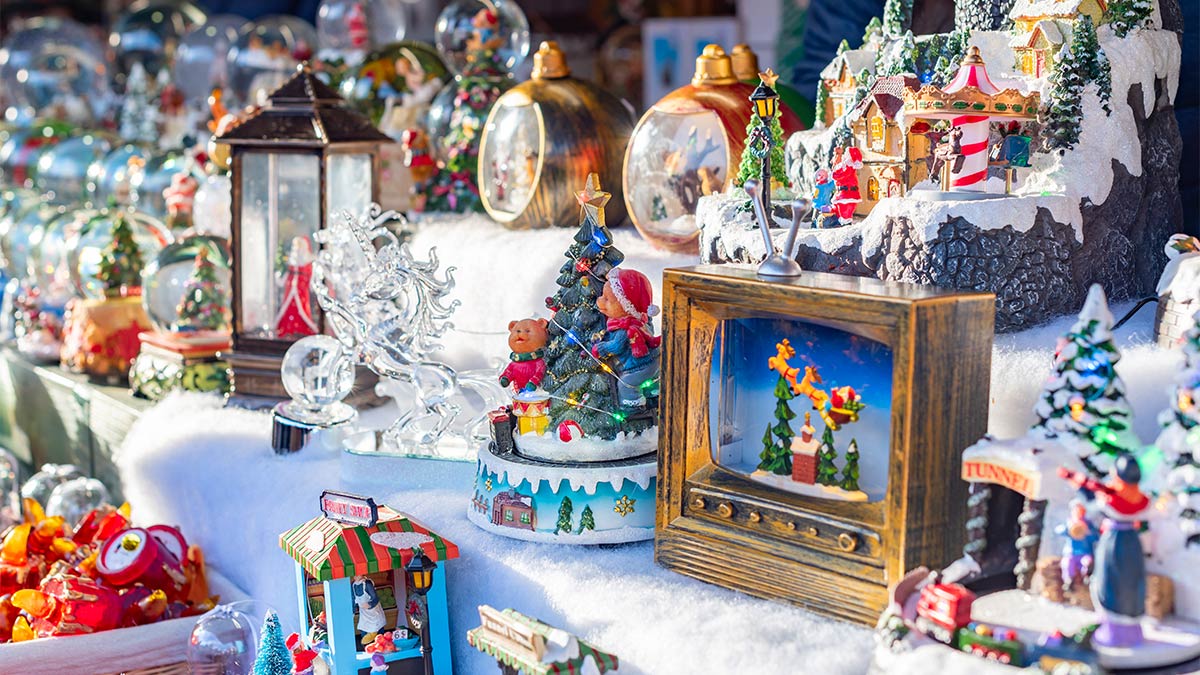 The Hackney Christmas Market is a month-long celebration of artisanal crafts, delectable treats, and unique gifts. Open daily from December 1st to Christmas Eve, this market invites all Christmas lovers to explore London's local charm, find the perfect holiday gifts, and enjoy the season's spirit. Situated in Hackney, this market is easily accessible by public transport, with Hackney Central Overground station nearby.
2. Christmas Carols in Trafalgar Square

10th to 23rd December, 2023
Ticket Price: Free + Donations welcome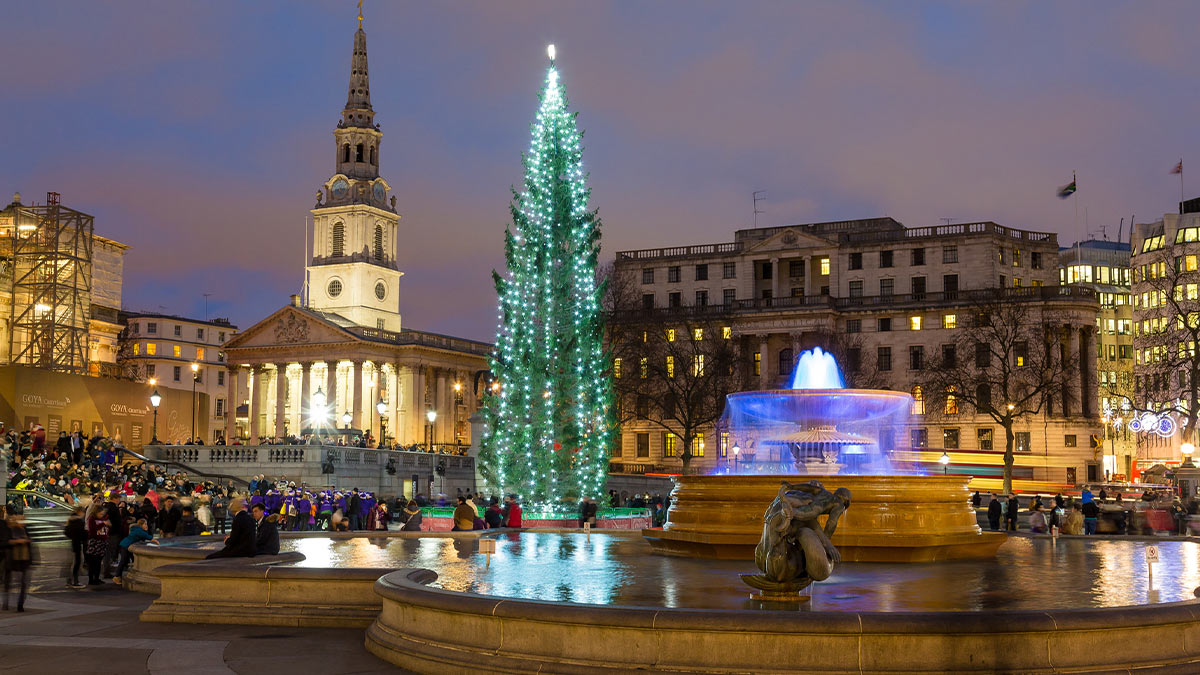 From December 10th to 23rd, Trafalgar Square comes alive with the harmonious voices of over 40 carol groups. Gather under the grand Christmas tree to enjoy these heartwarming performances, and do remember to bring some change to support charitable organizations. Performances occur between 4 pm and 8 pm on weekdays and between 2 pm and 6 pm on weekends.
3. Peter Pan Cup

 25th December, 2023
Ticket Price: Free to spectate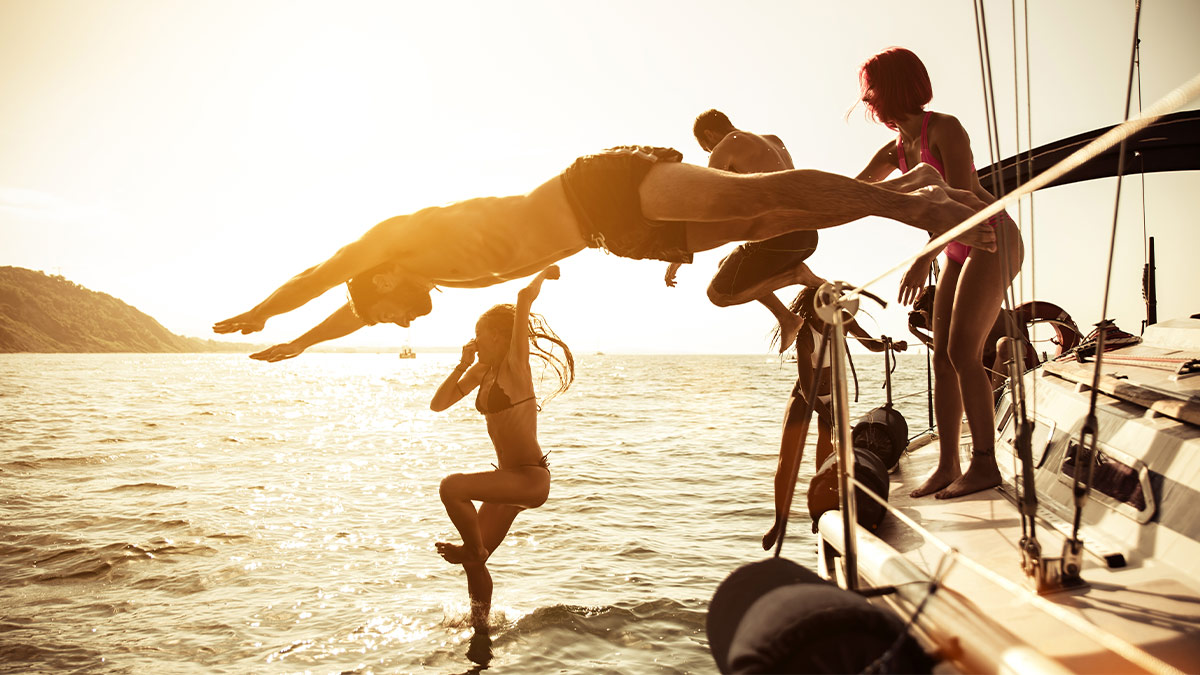 On Christmas morning, witness the Peter Pan Cup — an annual open-water swimming race in the Serpentine Lake in Hyde Park. The race has been a tradition since 1864 and occurs at 9 a.m. While participation requires club membership, anyone can spectate this unique event. Ensure you wrap up warm and head to Hyde Park for this quirky Christmas tradition.
4. South Bank Centre Winter Market 2023

  30th November 2023 to 2nd January, 2024
Ticket Price: Free entry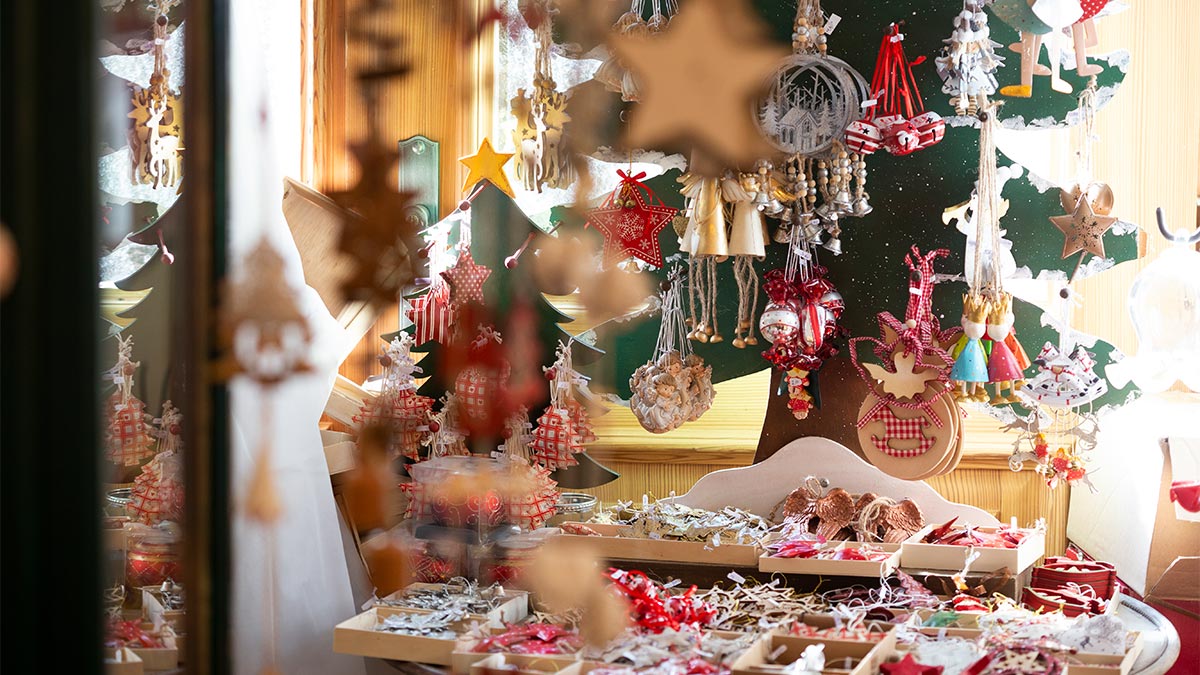 The South Bank Centre Winter Market, open from November 30th to January 2nd, offers a charming escape from the bustling city. Situated along the riverside, it features an array of stalls with a delightful assortment of street food, truffle burgers, duck wraps, lobster rolls, and more. You can also savour sweet treats like toasted marshmallows and Dutch pancakes. Opening hours vary, so check the schedule before you go. The closest stations are Waterloo and Embankment.
5. New Year's Eve Fireworks Spectacular

31st December, 2023
Ticket Price: £20 per ticket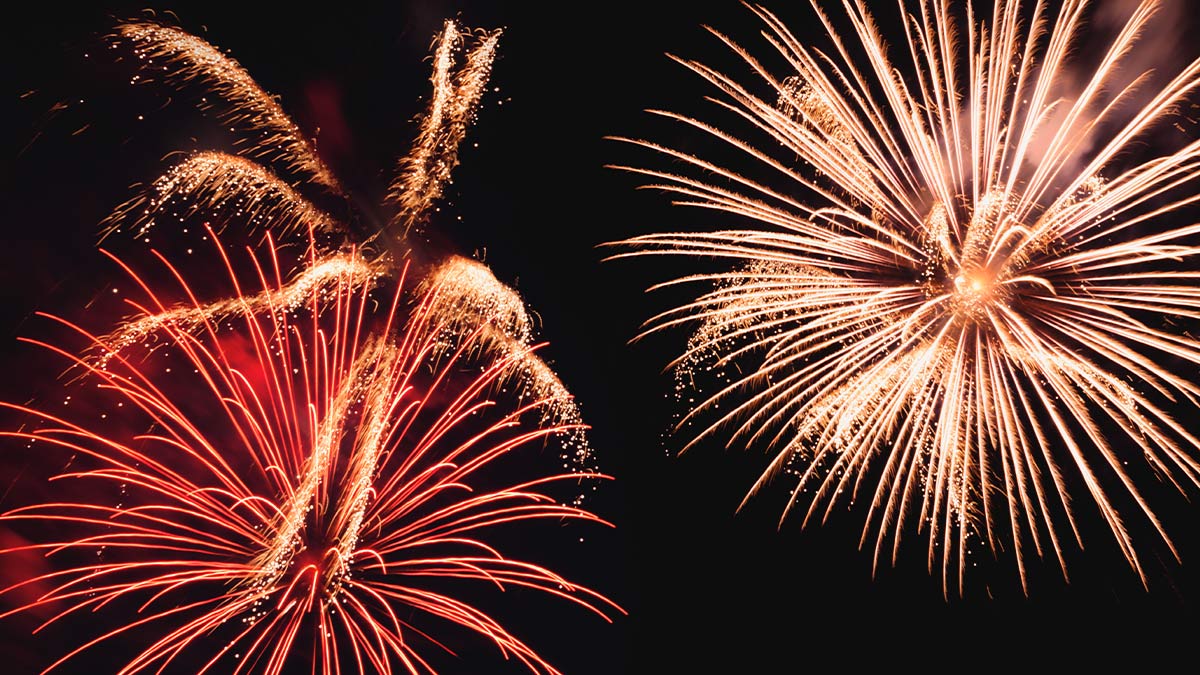 Witness the grand New Year's Eve fireworks near the London Eye, commencing at 8:00 p.m. and lasting into the early hours of January 1st. Tickets, usually on sale in early November, are essential for the best viewing spots along the River Thames. Prepare for the bustling city and plan your transportation wisely.
For smoother access, book your ticket according to your arrival and departure sides, considering bridge closures. The celebration starts at 8:00 pm — and at 9:00 pm, a 12-minute fireworks display, synchronized with music, leads to midnight when Big Ben chimes.
Free Viewing Locations:
Central London: Cannon Street near St. Paul's Cathedral and Monument offers a prime view. Arrive early to secure a spot.
Central London Bridges: Vauxhall and Lambeth Bridges offer slightly less crowded views.
Avoid Crowded Bridges: Tower Bridge could be better. Also, Westminster Bridge, Golden Jubilee Footbridge, and Waterloo Bridge are close to the public post at 2:00 p.m.
6. Hyde Park Winter Wonderland 2023

17th November, 2023, to 1st January, 2024
Ticket Price: Varies by attraction; many require tickets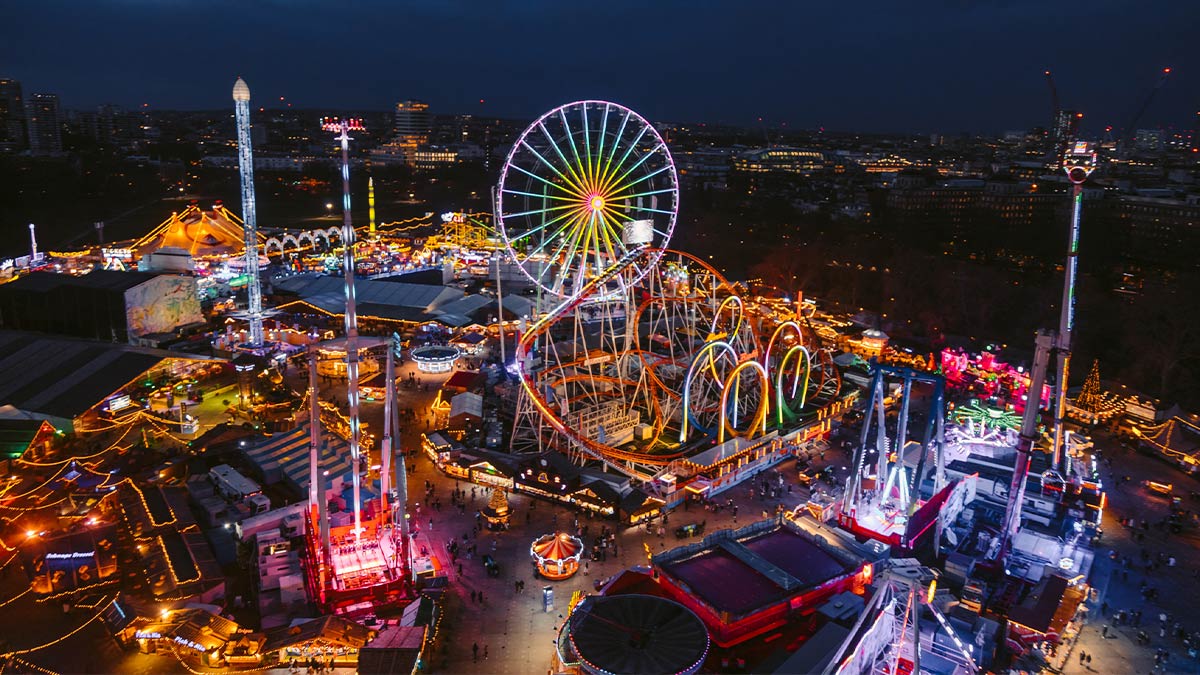 Hyde Park Winter Wonderland, open from November 17th to January 1st, is a festive extravaganza with many attractions. From ice skating and thrilling rides to traditional markets and delectable food stalls, this event offers something for everyone. Keep in mind that most of the attractions require tickets, and some events may sell out on weekends and closer to Christmas.
7. Christmas by the River: London Bridge Market

30th November 2023 to 2nd January, 2024
Ticket Price: Free entry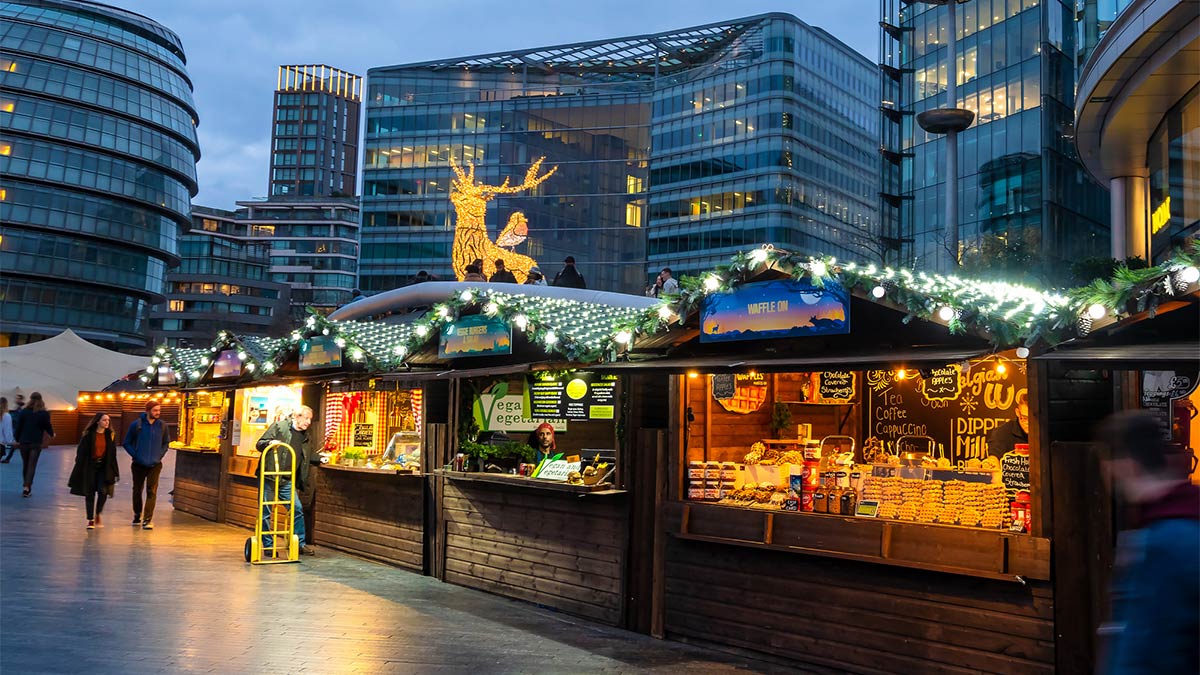 Located in London Bridge City, Christmas by the River is a picturesque market open from November 30th to January 2nd. It features stalls selling food, artisanal gifts, and festive treats. With stunning city views and the river, it's a perfect spot for a romantic date or a family outing. The closest tube stations are London Bridge and Monument.
8. Regent Street Christmas Lights

  Illuminated from 9th November, 2023
Ticket Price: Free to view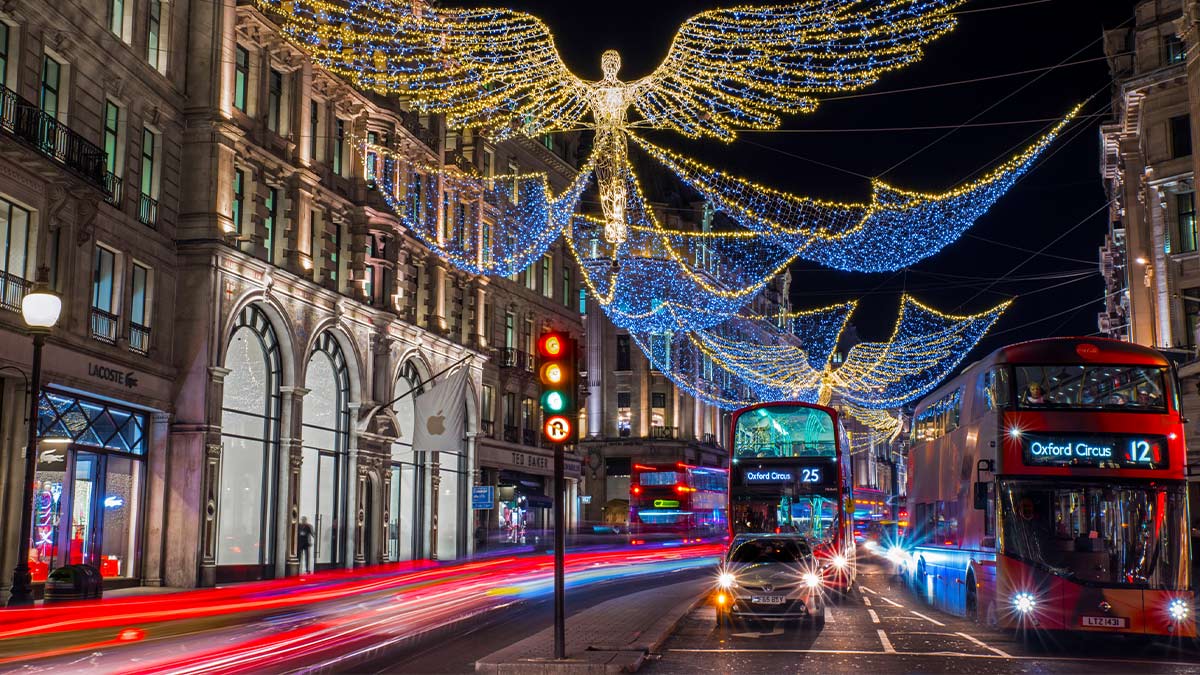 Regent Street's 'Spirit of Christmas' lights, illuminated from November 9th, heralding the holiday season. These eco-friendly LED lights create a magical atmosphere. The street becomes a shopper's paradise, and the lights are on for set periods every evening, typically between 3 pm and 11 pm. It's easily accessible by London's public transport like Oxford Circus Station, Piccadilly Circus Station, Bond Street Station, and Green Park Station.
9. Oxford Street Christmas Lights 2023

  Illuminated from 9th November, 2023
Ticket Price: Free to view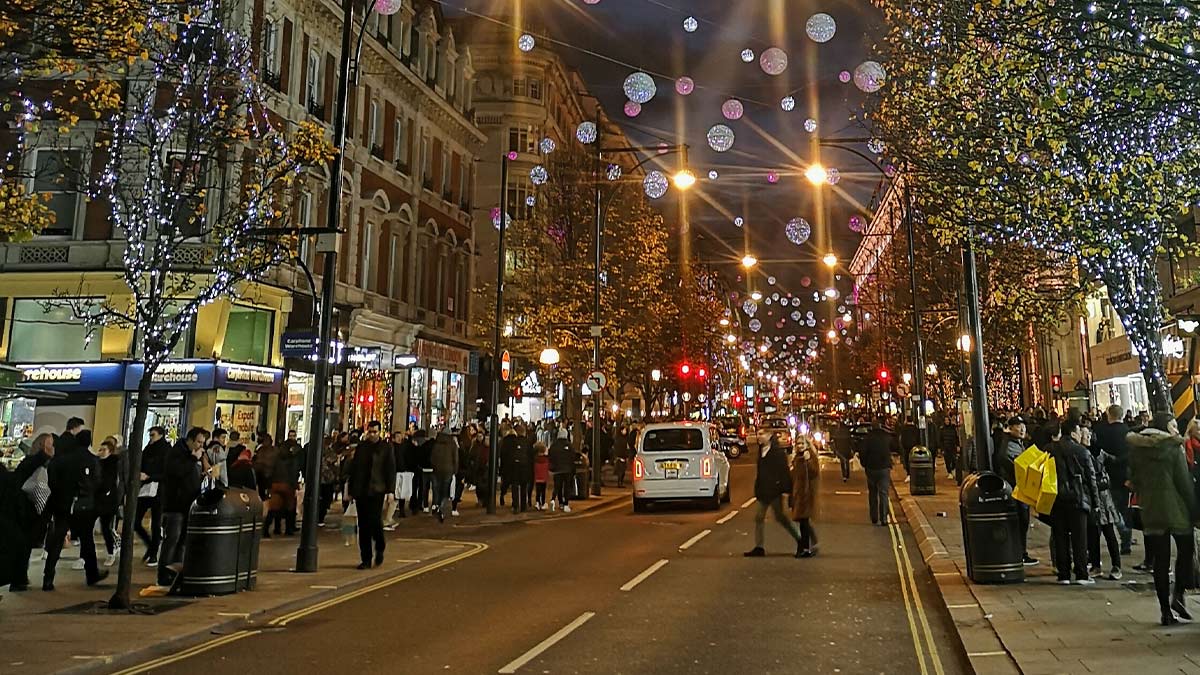 Oxford Street dazzles with thousands of sparkling stars, illuminated from November 9th. The display uses energy-efficient LED lightbulbs made from recycled polymer, making them environmentally friendly. The lights typically shine from 4 p.m. to 11 p.m. each day to conserve energy. Oxford Street, known for its Christmas Lights display, is conveniently served by nearby tube stations like Oxford Circus Station, Bond Street Station and Tottenham Court Road Station.
10. Leicester Square Christmas Market 2023

  9th November, 2023 to 8th January, 2024
Ticket Price: Free entry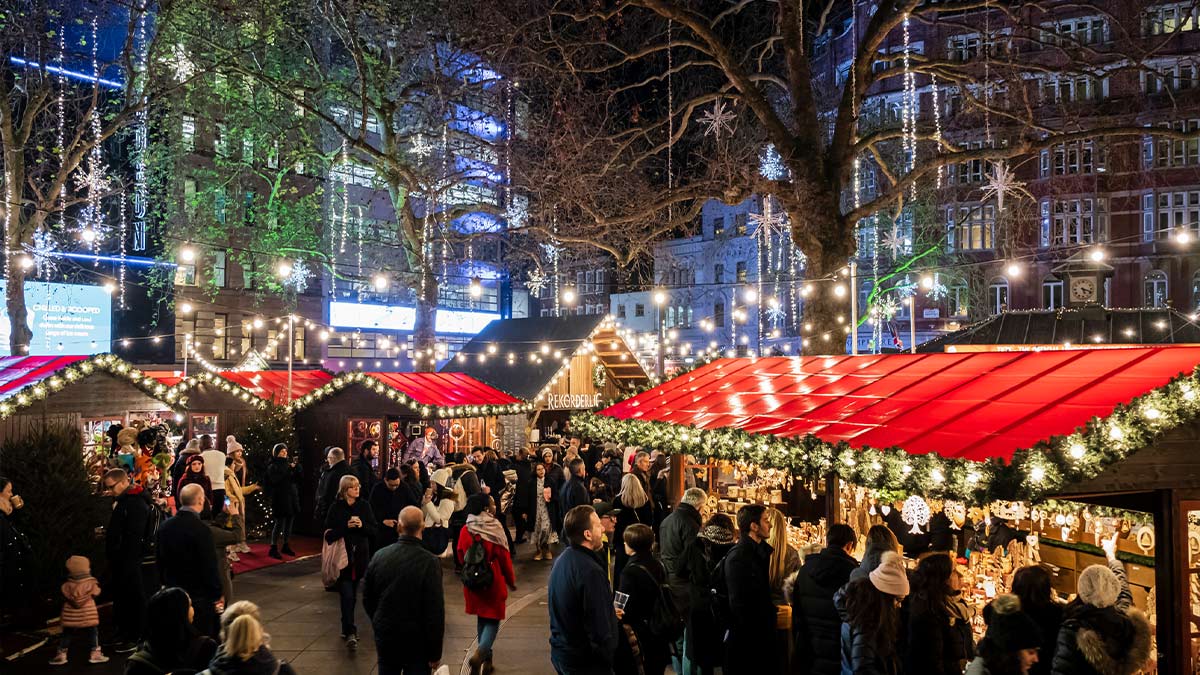 Leicester Square turns into a Christmas Wonderland from November 9th to January 8th. This market offers many hand-crafted goods, delicious food, and drinks. It also hosts fantastical, jaw-dropping shows in the traditional 1920s-style Spiegeltent. Explore the market, indulge in festive food, and enjoy mesmerizing shows such as Karen From Finance's Out of Office and La Clique. This lively area is easily accessible by public transport.
11. Ice Skating at Somerset House

  8th November, 2023 to 14th January, 2024
Ticket Price: Varies by session; booking in advance is recommended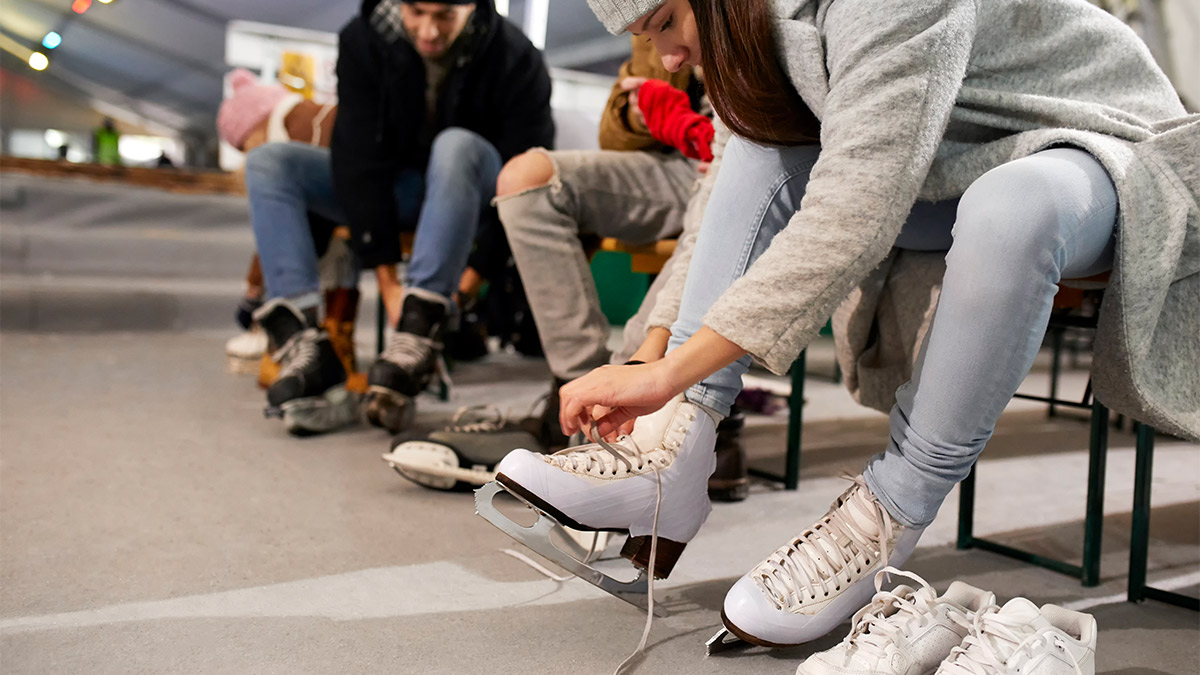 Somerset House's iconic ice rink welcomes you from November 8th to January 14th. Glide around the neoclassical courtyard with a 40ft Christmas tree at its centre, creating a picture-perfect setting. This year's theme, Chalet Suisse by Jimmy Garcia, adds a Swiss wintery touch. Take advantage of the legendary weekend Skate Lates with DJ sets from the city's best club nights.
To ensure you secure your preferred session, it's advisable to book tickets in advance. Somerset House is conveniently located near Temple Station, Covent Garden Station and Charing Cross Station for easy access.
In December 2023, London is a magical place, full of festive cheer and traditional celebrations. The Christmas spirit is alive in every event and market, welcoming visitors of all ages to enjoy the season's joy. With various activities and delightful experiences, London invites you to join in the celebrations and create special memories that last long after the lights dim and the carols stop.