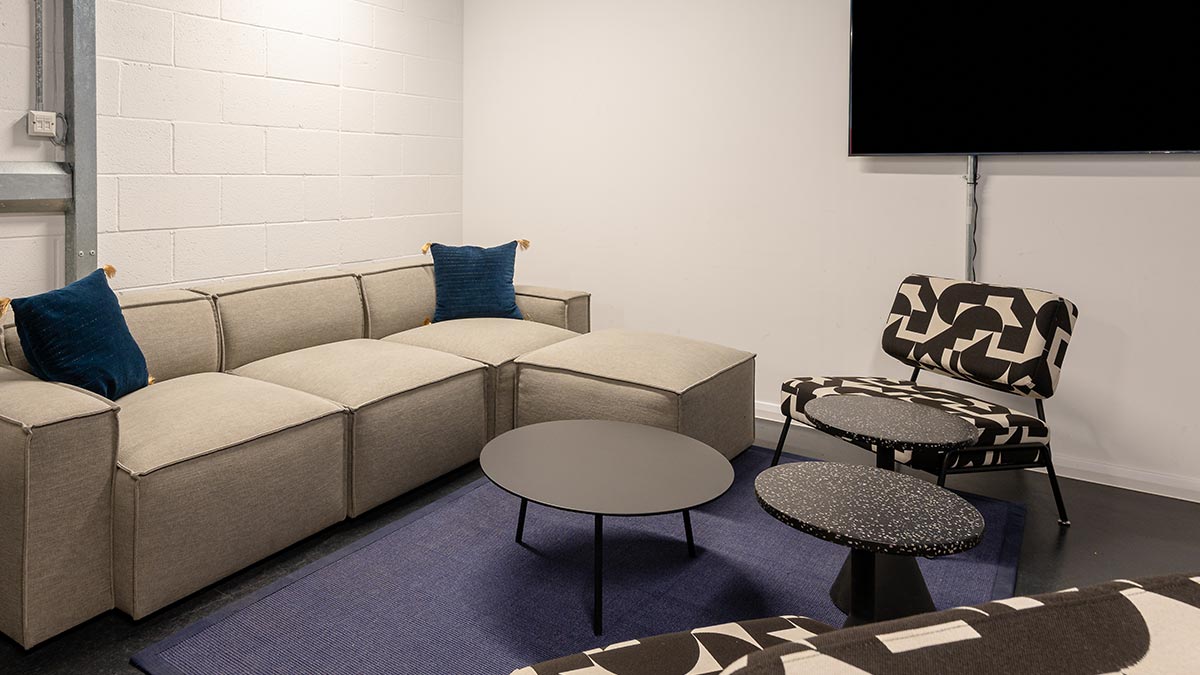 High-tech Spaces, High-design Concept
ARRI rental is an established name in the world of film technology, consistently leading the way in new and exciting fields, such as Virtual Reality, Augmented Reality and, more recently, Mixed Reality production. For their latest venture, ARRI Rental created a cutting-edge facility where creatives can utilise the very latest equipment and techniques. Located in Uxbridge, West London, the facility provides the right mix of high-tech staging and chilled, collaborative spaces for innovation and ideas to thrive.
Multiple Functions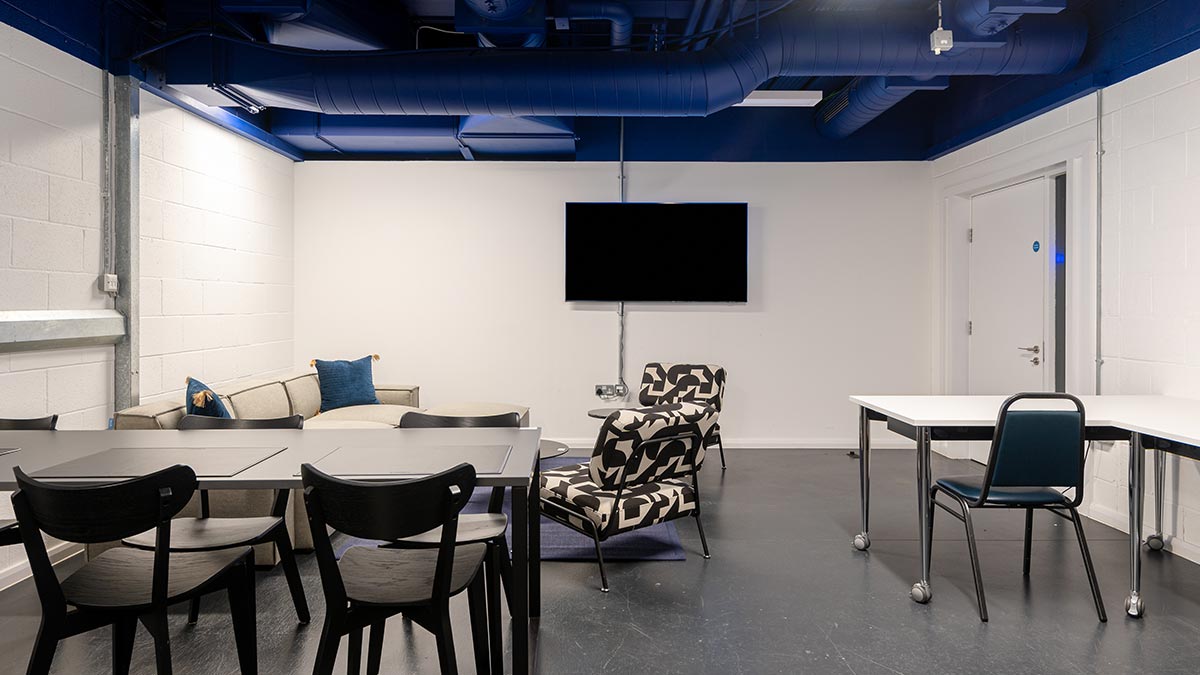 The InStyle Direct team was called in for the interior design and furnishing of client and artist-facing areas. These spaces required a business-like and functional approach, in addition to being welcoming and relaxing, to ensure repeat business. Led by interior designer Rose Deeb, the team held intensive consultations with the client using a detailed LookBook that worked with the client's budget. The studios occupy an area of over 700 square metres where two production suites, a reception, green room and VIP lounge were created to perform optimally. The client's vision was that filmmakers, educators and tech professionals should be inspired by a working environment that promotes both exploration and excellence which proved a particularly exciting brief.
Luxury, Premium Finishes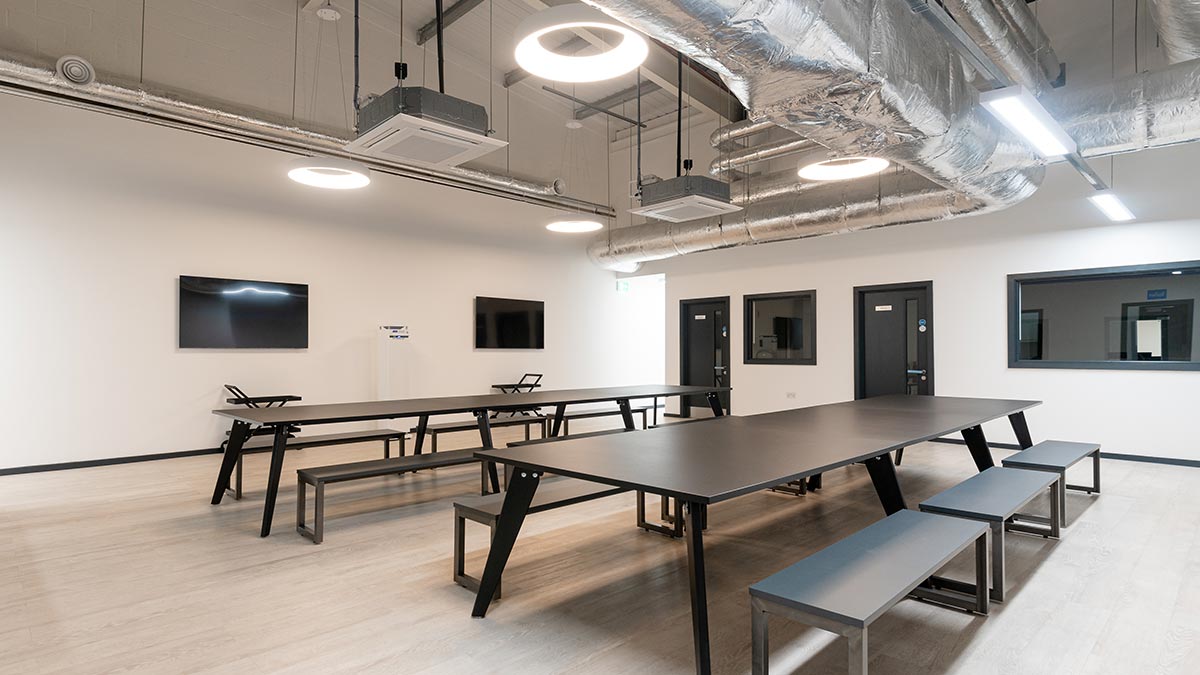 Rose decided that InStyle's tailored package would be the ideal starting point for the project to ensure they stayed within budget and suggested a striking colour scheme that uses splashes of deep blue to liven up the rooms, yet maintain a semi-corporate feel. The Production Suites were made more welcoming with plush carpets, comfortable sofas and oval coffee tables, while the Green Room used a sleek bench and table arrangement, ideal for a busy environment that is shared by tech personnel, artists and admin staff. When it came to the VIP Room, the team added high-end furniture, window drapes and coffee tables with gold edging, all while staying well within the agreed budget.
Right on Schedule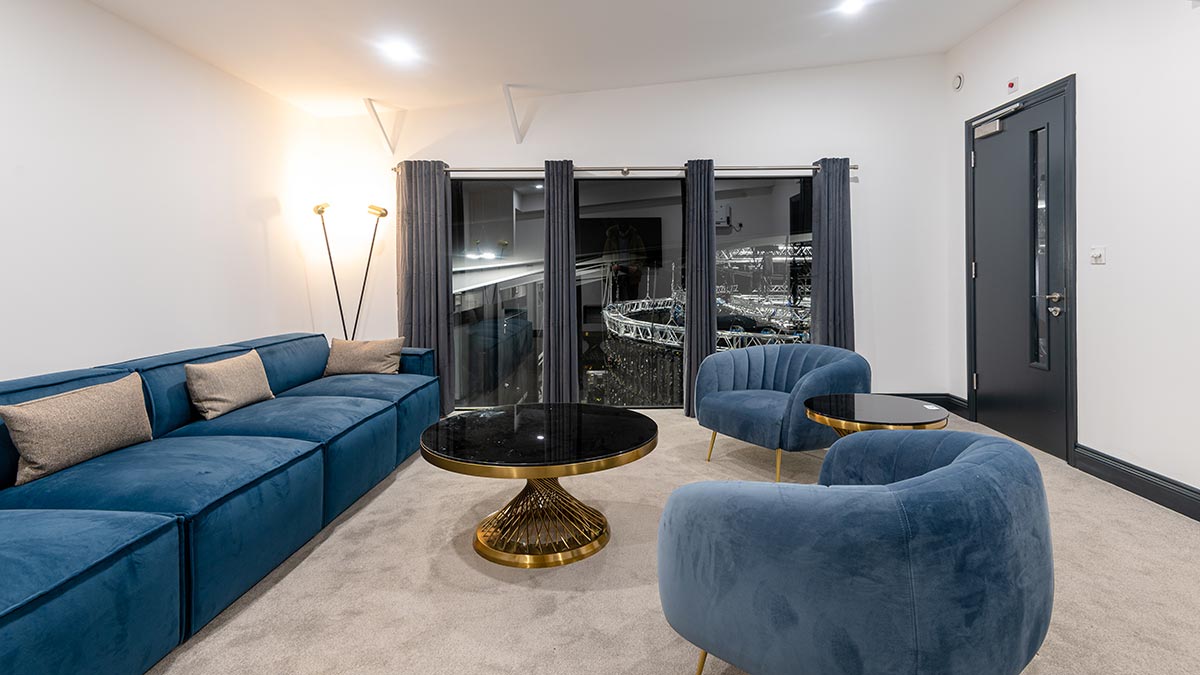 Throughout the building, Rose livened up various rooms with InStyle's signature selection of eye-catching accessories and fittings. Thoughtful lamps, side tables, mirrors and rugs were all incorporated so as to give the building a sense of space. Other rooms that came within our design remit were those that housed the hair, makeup and wardrobe departments. As with most commercial spaces, there were tight time considerations and the client needed all rooms promptly finished and ready for business, as well as pre-opening publicity photographs.
High-tech Spaces, High-design Concept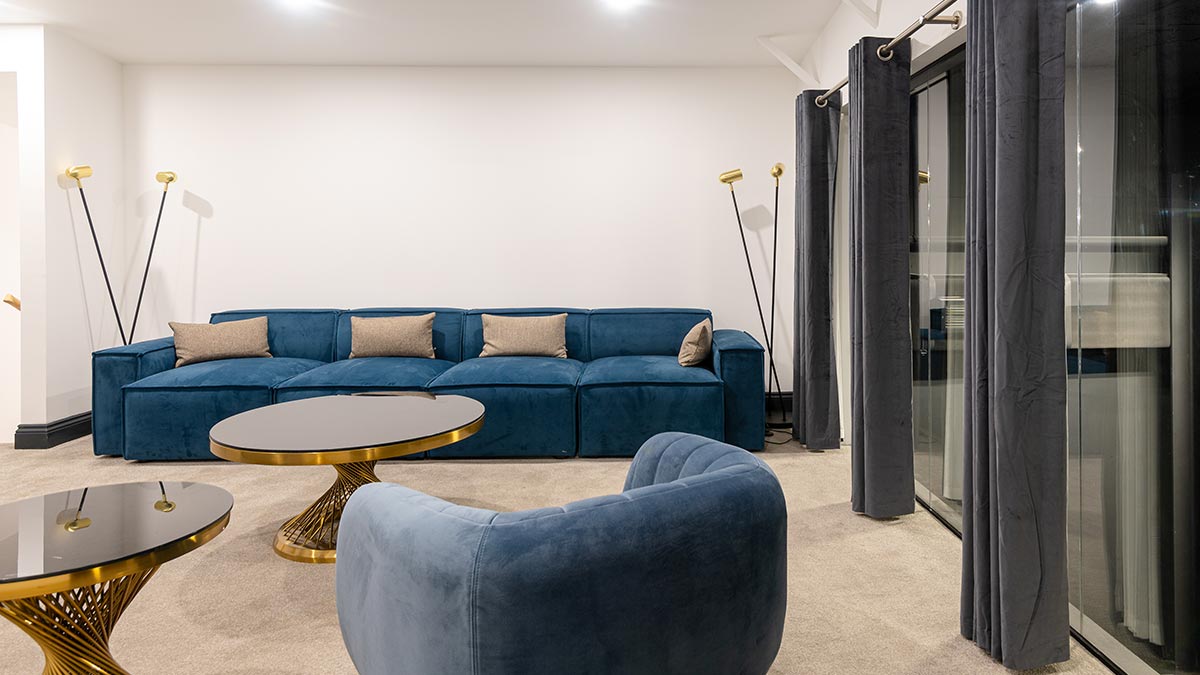 High-tech environments can often be intimidating spaces to visitors, given the vast amount of equipment that occupies the spaces. The InStyle team saw their mission as one which would soften this image without proving detrimental to the creative tools that form the heart of ARRI Rental. By enhancing spaces where clients, visitors and potential customers can relax, while also working with complex creative concepts, Instyle Direct was able to meet the client's expectations on budget and on time.