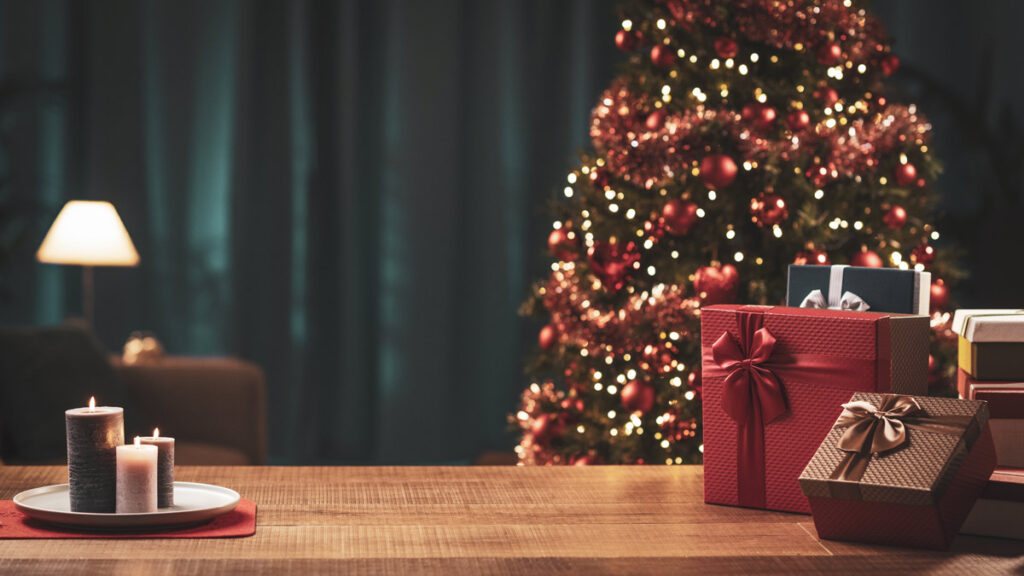 The festive season is one of joy and thanksgiving, when families come together in a spirit of peace and goodwill that not even a cost-of-living crisis can detract from. Many are already planning their annual Christmas getaways and are seeking suitable accommodation, so smart landlords will be putting plenty of effort into making their short-term rentals as attractively festive and welcoming as possible. As Christmas in the UK takes place in December, there will be some extra issues that you, as a landlord, will need to address – especially if you are used to only renting out during the busy warmer months. When temperatures dip, comfort and safety become even more of a focus, so it pays to get the basics right before moving on to the more eye-catching stuff.
Keep safe and warm
Nothing will derail a cosy holiday gathering faster than a faulty boiler. Make sure that this vital piece of equipment is in full working order by arranging a full service by a suitably qualified engineer.
Draught excluders on doors and windows are a simple and cost-effective way of conserving heat and promoting an atmosphere that is comfortable and welcoming. Likewise, the damp proofing of windows and walls as mould will develop where there is insufficient heat to dry out the rooms. It also pays to keep heating at a constant low level to prevent pipe damage and subsequent leakages.
If you have an outside garden, it is wise to store garden furniture away and to provide a supply of salt and/or grit to keep the pathways clear of dangerous ice.
So, now that your property is safe, warm and dry, it's time to throw yourself into the real spirit of Christmas. Remember that you will be just setting the scene: Everybody has their own personalised homely touches that they will want to bring along. When it comes to Christmas decorations, you don't want anything that is too bulky or fiddly as you will want to easily install and remove them. They should be fairly generic, but not too impersonal. Here are some pointers:
Deck the halls
Starting from the outside, nothing says "Merry Christmas" better than a traditional wreath on the front door. A combination of evergreen branches, holly, berries and painted pine cones is best for getting that great blend of green, red and glitter. Ready-made wreaths are available from all good furnishing companies.
Christmas lights are a must, but allow the good taste to prevail – no animated snowmen or reindeer! The recent development of low-power LED lights is great for keeping energy bills down.
A full complement of festive napkins, scented candles and crackers will be much appreciated. These can be bought in bulk as they are easy to store and never go out of fashion.
A generously-sized Christmas tree provides the perfect focus to a seasonal holiday rental. It should be discreetly decorated with enough spaces left for personalised baubles and lights. There should also be enough space left under the tree for gifts.
You are probably used to leaving a welcoming gift out for your new tenants. A well-stocked Christmas hamper is a good way of kicking this practice up a notch. All the leading food retailers supply them and there are plenty of custom options available online.
Be prepared
Remember that Christmas is an occasion that takes place when many shops are closed. You should always have emergency items or supplies close at hand in the form of extra blankets, towels and even dining chairs, should your tenants want to invite extra family or friends. It is undoubtedly extra touches like these that create warm feelings and positive memories and provide the perfect Christmas getaway.