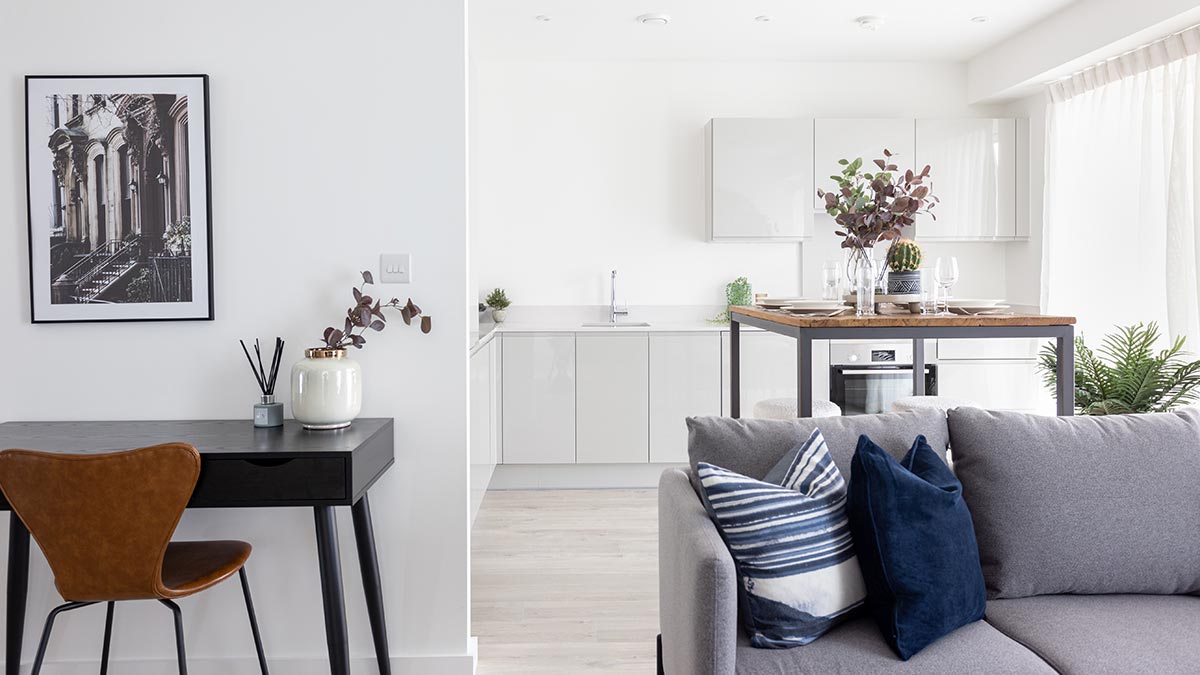 How Can a Landlord's Furniture Pack Maximise Your Rental Income?
Professional renters in London have high standards for interiors due to the growing choice of rental properties available – an increasing number of which are furnished to a high standard, adding to the competition.
More and more renters are choosing their homes in new residential developments and expect it to be fully furnished and complete with amenities such as bed linen, crockery and electrical appliances enabling them to instantly move into the property.
With many renters looking to pay in excess of £1600+ per month, they can distinguish between highstreet furniture and items sourced by an interior designer. Thoughtful accessories and artwork can make the biggest difference to the overall allure of a property yet are so often overlooked as a bonus. Thoughtful being the operative word.
This is the challenge for many buy-to-let landlords. How do you create that luxurious and livable look and feel without impacting your profits? We'll explain how to protect and increase your profits through a smart, efficient furnishing and interior design solution combined into one offering – a furniture pack.
Investing in the Presentation of Your Rental Property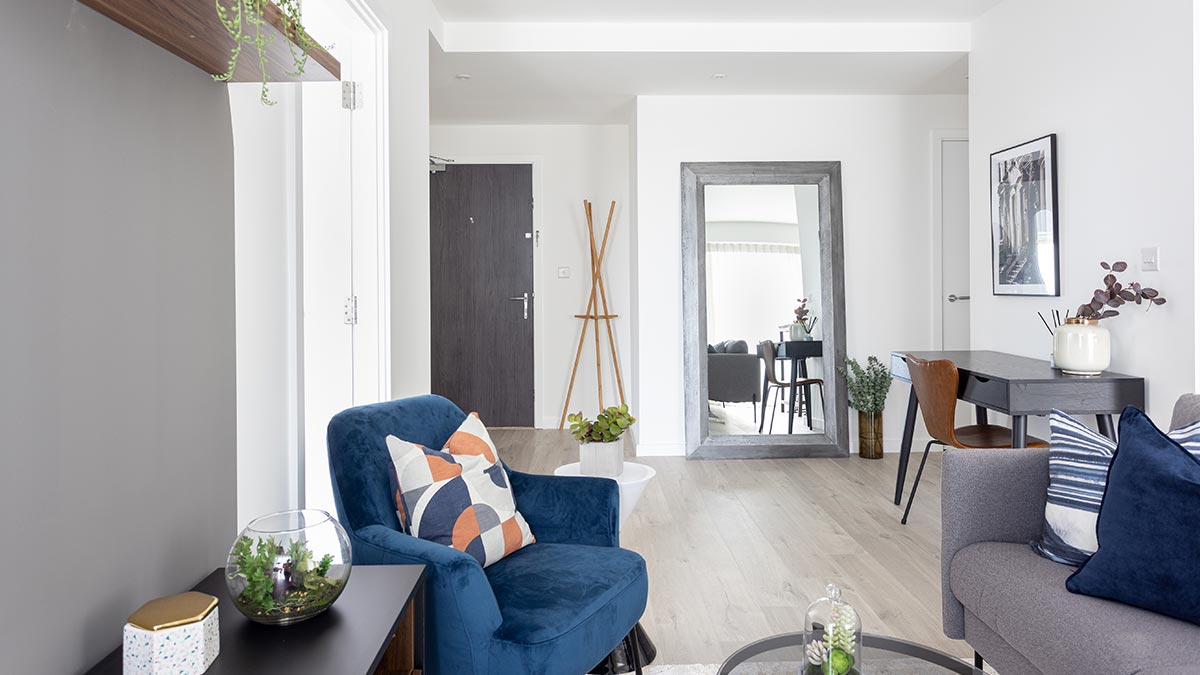 First you may need to re-evaluate your approach to furnishing your rental property. The cost should be viewed as part of your overall investment. You've likely paid over £400,000 if your apartment is in an up and coming London development so buying basic furnishings won't only look out of place, they won't survive daily wear and tear from renters which will only cost more to replace in the long run. And that's if the furnishings were able to capture renters' attention in the first place.
While an interior designer may seem pricey, there is a cost-effective alternative – a stylish furniture package created and styled by a professional interior designer.
InStyle's furniture packages start from just £3,295. This is an affordable option combining style and value that landlords, investors and developers alike chose to ensure a return on investment.
Can I Furnish My Rental Flat Myself?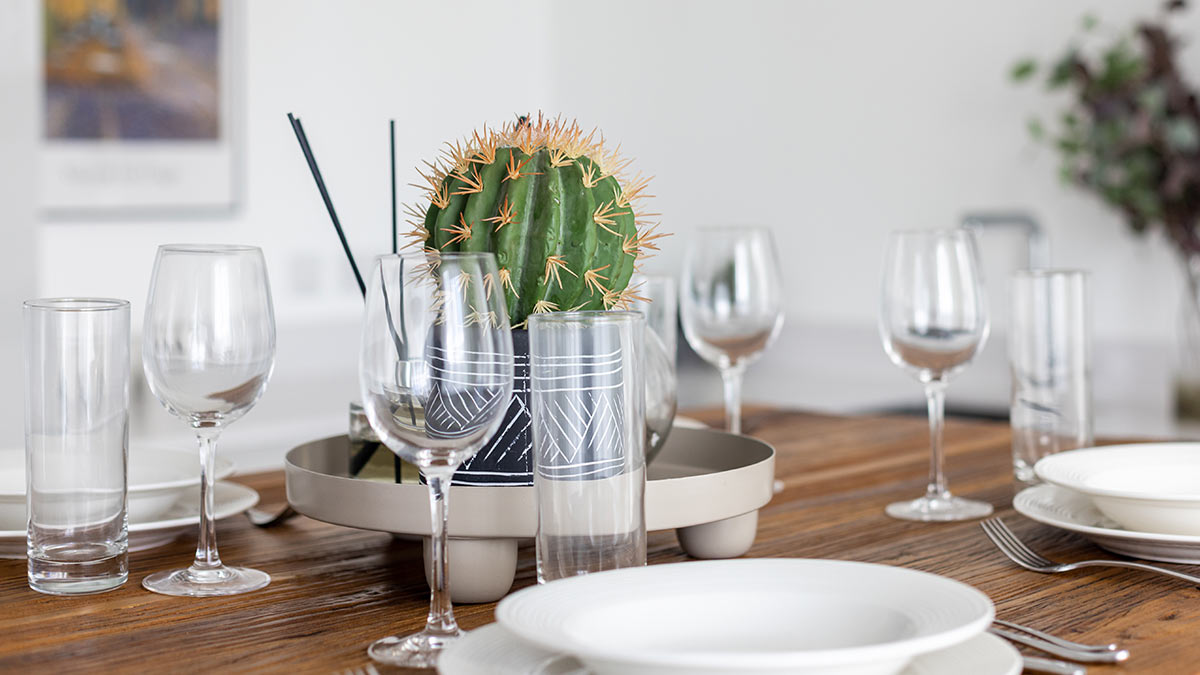 Furnishing your own rental property is, of course an option, but time, money, and stress have to be taken into the equation – all of which are typically costlier (time is money) than using our furniture package service. If you have taken these factors into account and are still up to the challange, then you'll need to be prepared to buy a wide variety of furnishings, perhaps from several different retailers, to achieve the right look for each space. You'll need to co-ordinate deliveries. You'll have to arrange appropriately-sized furniture positioned to maximise the floor space, find innovative storage solutions and dress the apartment accordingly in line with the target's wants, needs and desires.
You'll also need to be confident in your interior design skills so that decisions are quick or it can soon turn into a timely, inefficient operation which defeats the object of property investment.
Making the right decisions in line with your target audience while ensuring you don't go over budget can be tricky and requires experience as well as inside knowledge that isn't readily available, but it is not impossible if you research, have the correct contacts and lots of patience.
What Are the Main Benefits of Furnishing Packages?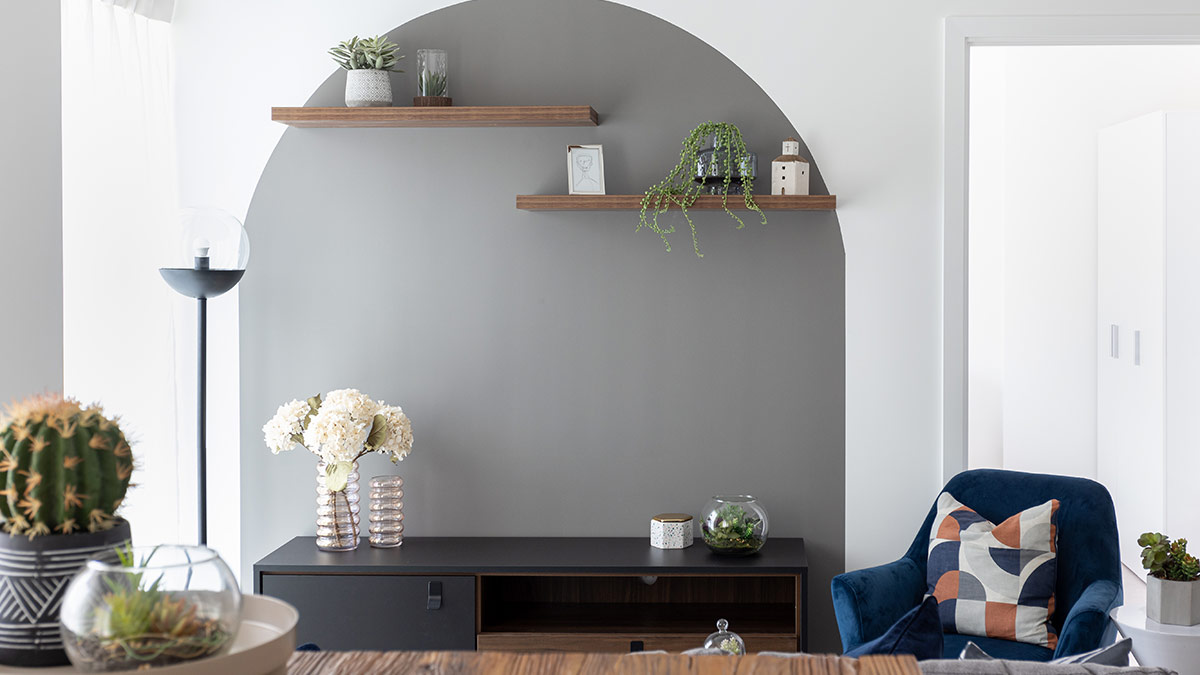 Furniture packs offer high end, contemporary design on a defined budget. Products are sourced by professional interior designers from trade contacts all over the world. Hence, it's almost impossible to beat professionals on cost.
It's important to remember that price and value for money are two very different things. Cheaper furnishings save you money in the short-term but are much costlier in the long-term. Investors should consider like-for-like quality. You will always be able to source cheaper items, but as a general rule, cost is reflected in the quality and thus the lifespan, which will not be fit for purpose if it's cheap as it will not survive multiple tenancies.
In addition to high-quality goods, furniture packages come with the additional services of an interior designer included in the price – interior design but with a focus on profitability.
By maximising your apartment's appeal to tenants, you dramatically increase your chances of it letting quickly, minimising expensive voids and ensuring you achieve the maximum rent possible in the current market.
Due to the expectations of international student accommodation on the increase, we also have furniture packs designed to suit student accommodation. The gap between student furnishings and professional furnishings has narrowed considerably given the similarity in budgets and it's imperative that landlords consider such when furnishing properties.
How do I Know Which Furniture Pack to Choose?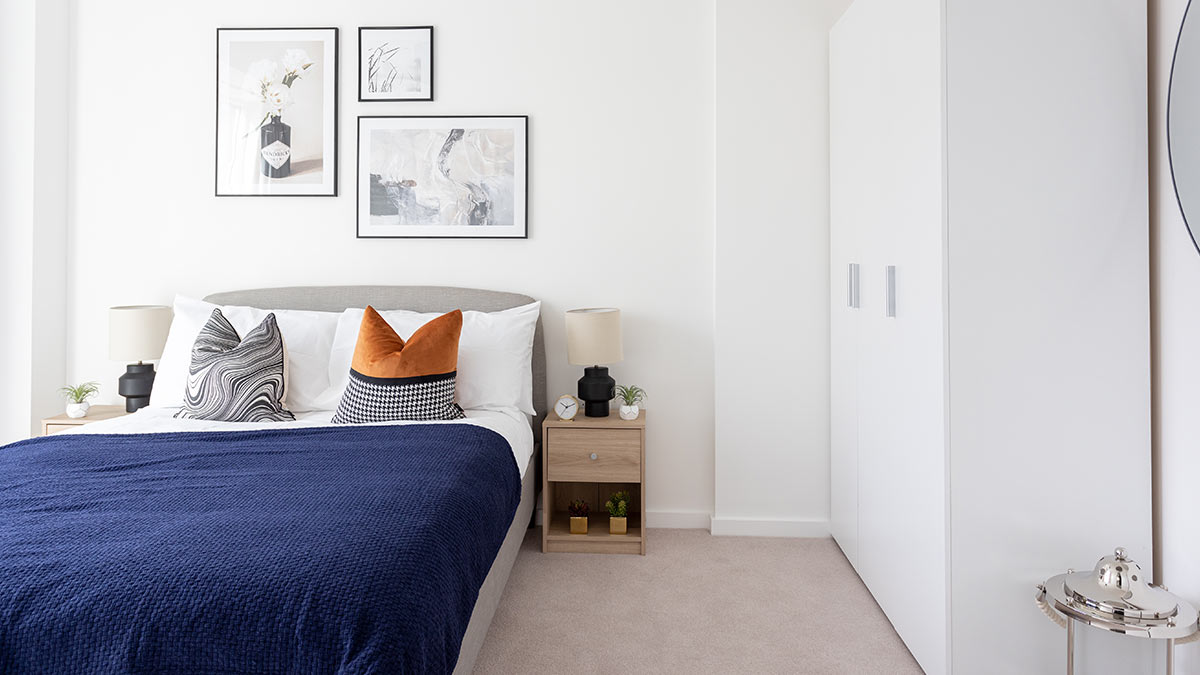 Furniture packs are practical, convenient and tailored to the size and spec of your property and the level of rent you aim to achieve. Our interior designers advise accordingly.
Furniture packs save you time and hassle by handling everything under one roof. We'll identify your target market and advise on pack choices, which have all been coordinated and curated by our experienced designers and have been trialled and tested at hundreds of properties.
We have three types of furniture packs (Gold, Diamond and Tailored) each in a range of colours, containing everything required to furnish an apartment. The core pack contains furniture and the add on packs contain items that make it instantly livable such as cutlery, accessories and linen for the beds – which the interior designers make to a show home standard!
We operate on tight timescales to ensure everything is delivered on or before the deadline -This can be in as little as 24 hours from order to installation if required.
Do I have to Pay Extra for Project Management?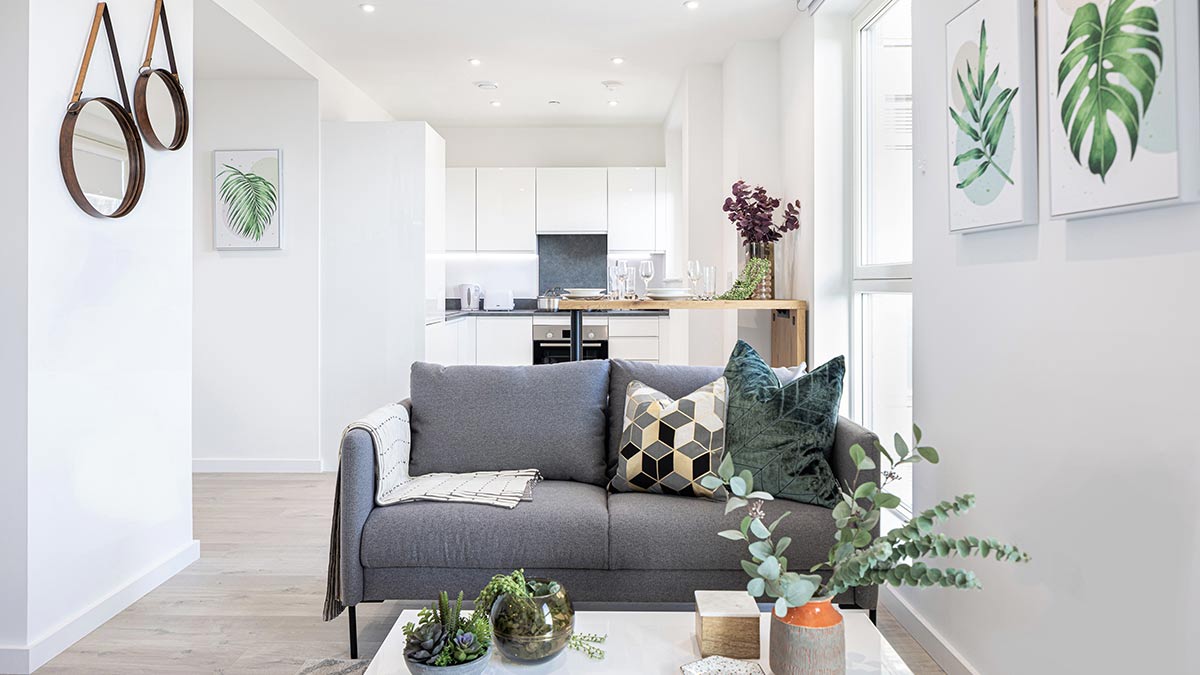 Your assigned project manager provides a budget plan which is included within the price. They ensure projects don't go a penny over and run to the agreed timescales to ensure the best return on investment possible.
And because we source our furnishings from trusted, longstanding suppliers, we can purchase high-quality furnishings with good trade discounts, personally liaising with each and every brand and company to get the best price available and to ensure the stock arrives in time.
Are Furniture Packages Just for Landlords?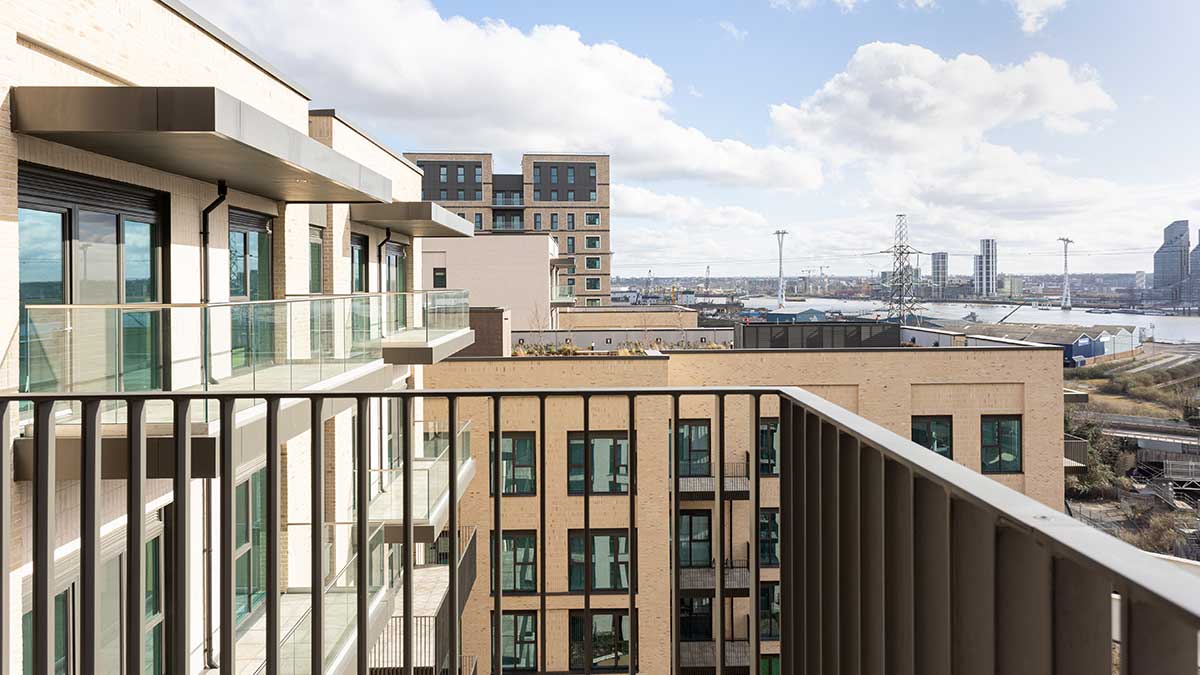 Furniture packages are also used by homeowners but are particularly popular with developers given their efficiency and practicality. We work with the country's top developers including Berkeley, Barratt and St William where we have long-standing partnerships built from the success that furniture packs bring – used to furnish units for sale and show homes as a lucrative sales tool.
When you invest in an InStyle Direct furniture pack, you'll benefit from the expertise of experienced interior designers, just as top property developers do.
Click here to see some of the interiors we've created for leading developers.
Why InStyle Direct?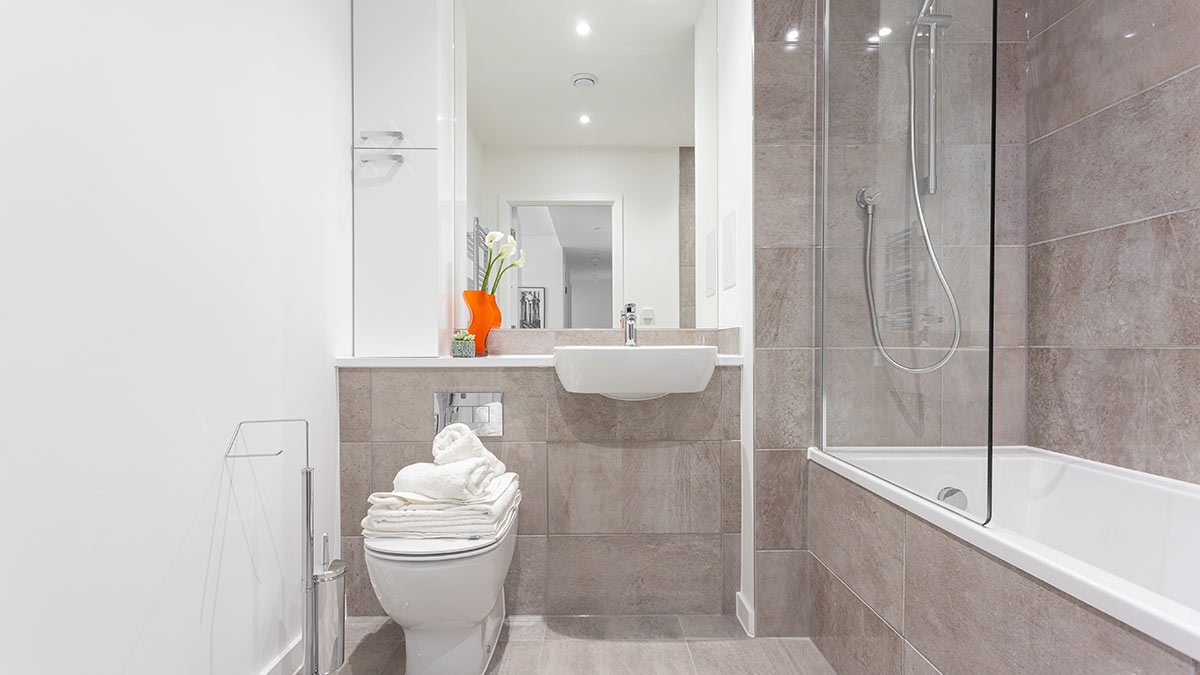 With over 35 years of experience, we understand the London rental market and have allocated sales members in every London borough. Our sales team knows the property market inside and out. We know your target market and what they want from their property and we ensure that your property meets these requirements.
Our furnishing packs appeal to professional tenants, families and students, ensuring your property lets quickly, minimising expensive voids and helping you achieve the maximum rent.
Explore our portfolio of furniture package projects here.
How Do I Find Out More?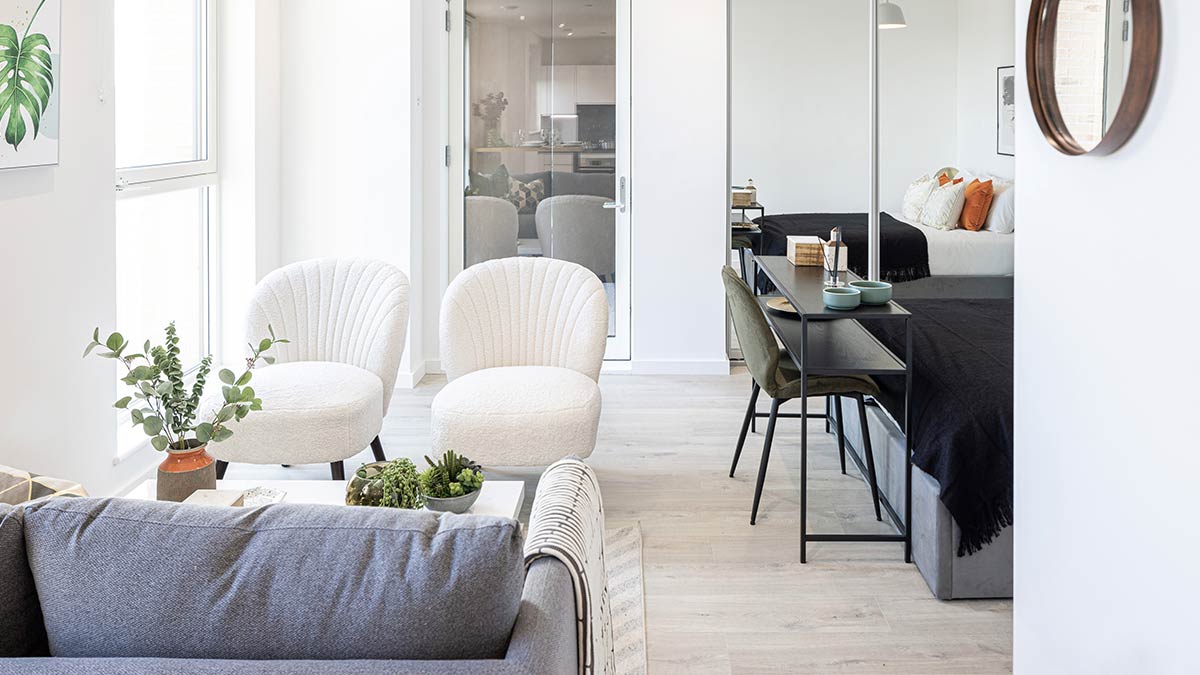 If you need help furnishing your rental property, please get in touch with our talented team. They can discuss furnishing pack options with you to ensure your property lets quickly and for the monthly asking price.