Branch and office refurbishments within the commercial sector at InStyle Direct are always particularly interesting projects as they have to be optimal for both staff and the public. Carrying out multi-phase, multi-site, multi-functional work that is on-brand, on-time, and on-budget is a big part of what we do.
InStyle Direct was appointed to redesign, refurb and refresh several branches across the company. Watch the video below or read on to learn about the on-brand work carried out at the White City branch.
An entrance to an office sets the tone for the brand. It is the public face of both the room and the company. For this reason, InStyle Direct made sure it was unique and memorable for the London-based brand.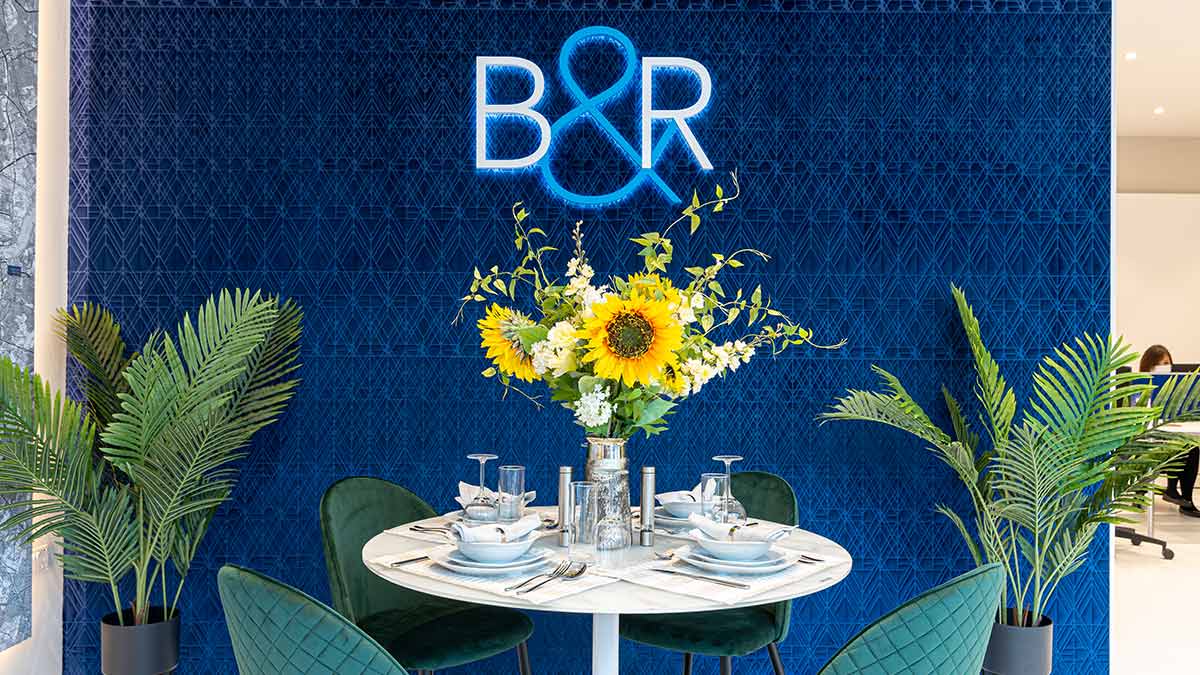 Velveteen Vectra feature wallpaper was chosen for its intriguing, elegant and luxurious qualities. The visibly soft velvet serves as a luxuriously unique wall covering, while the innovative 3D technology gives the wall pronounced depth and structure. As consistency is key for commercial rollouts, on-brand blue successfully sets the tone for the branch.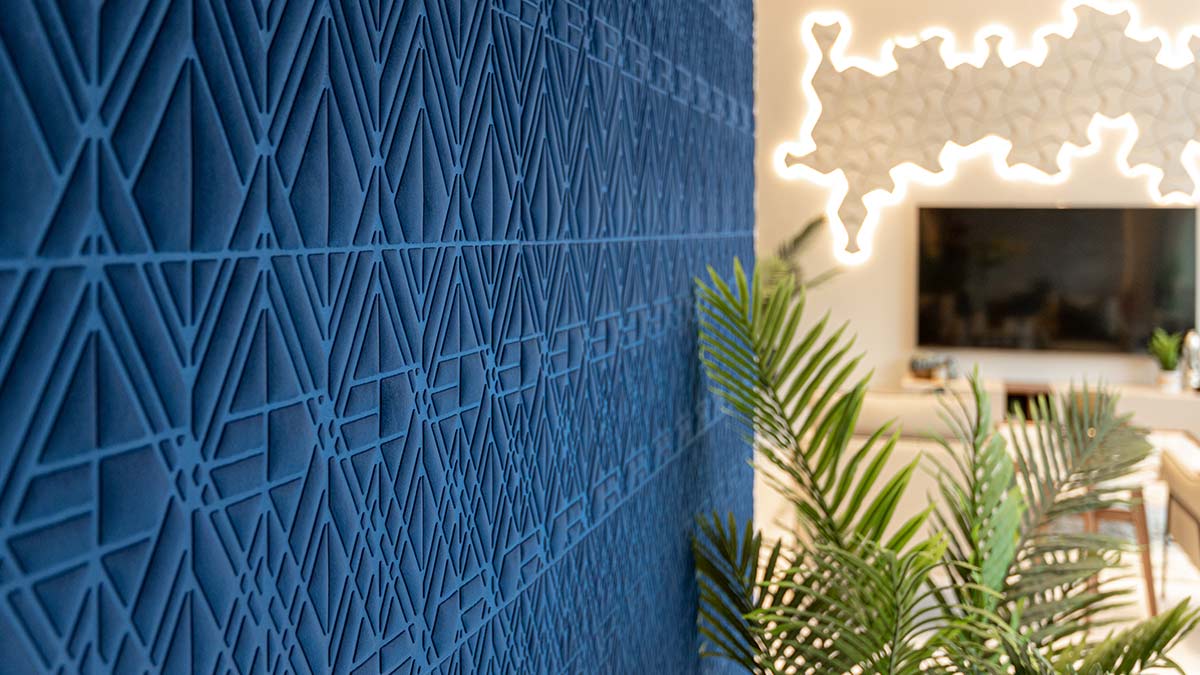 A feature wall is the perfect place to unleash creativity. Backlit wing wall tiles were used as an innovative alternative to wall art, installed across all new branches to provide the much-needed uniformity that multi-branch rollouts require. The design concept provides intrigue and elevates the room and mood, leaving a lasting impression.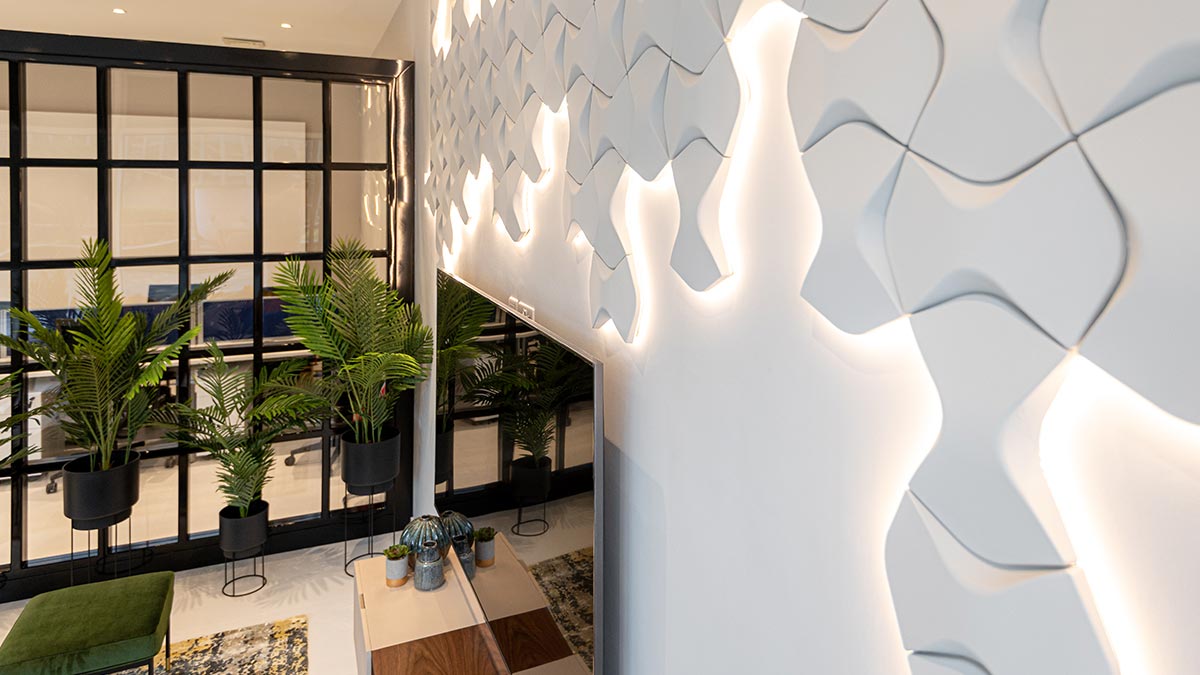 Open-plan living and working have become increasingly popular, allowing for more space and light. A partitioning was, therefore, a must for an office operating with two separate functions: a showroom for visitors and a workplace for staff.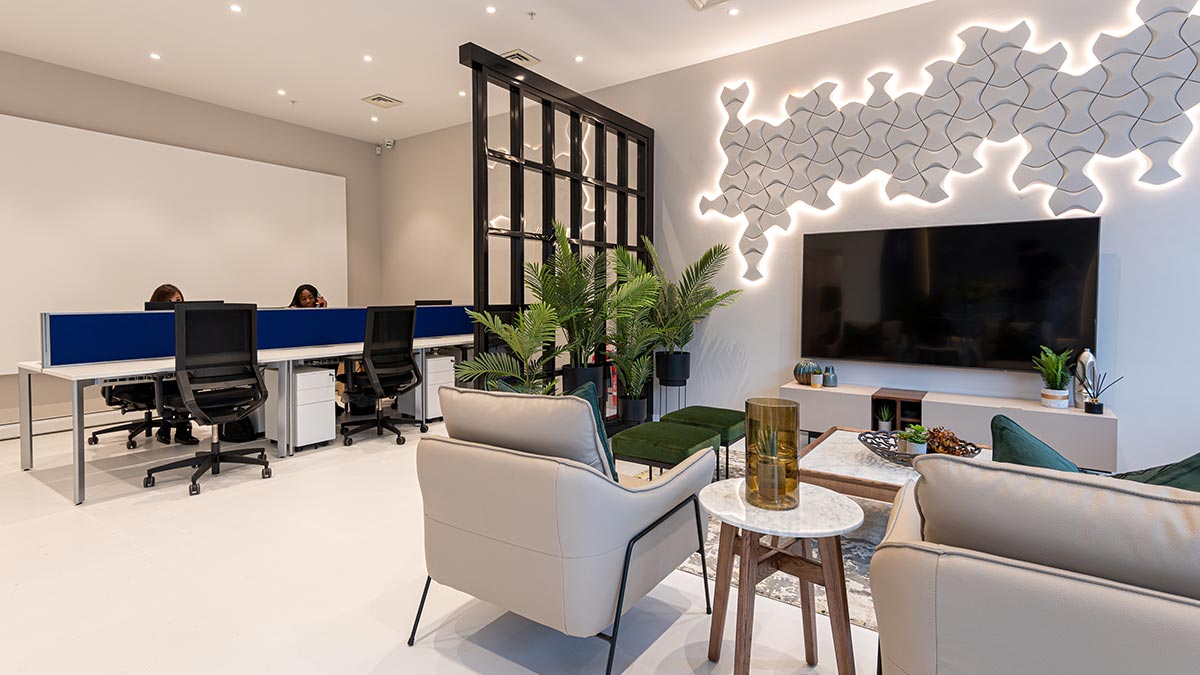 Black crittal-style, glossy steel partitioning was chosen for its graphic, grid-like charm, as well as its light and inclusive qualities that retain an element of separation. The sturdy, slim-profile frames tap into the current trend for all things industrial.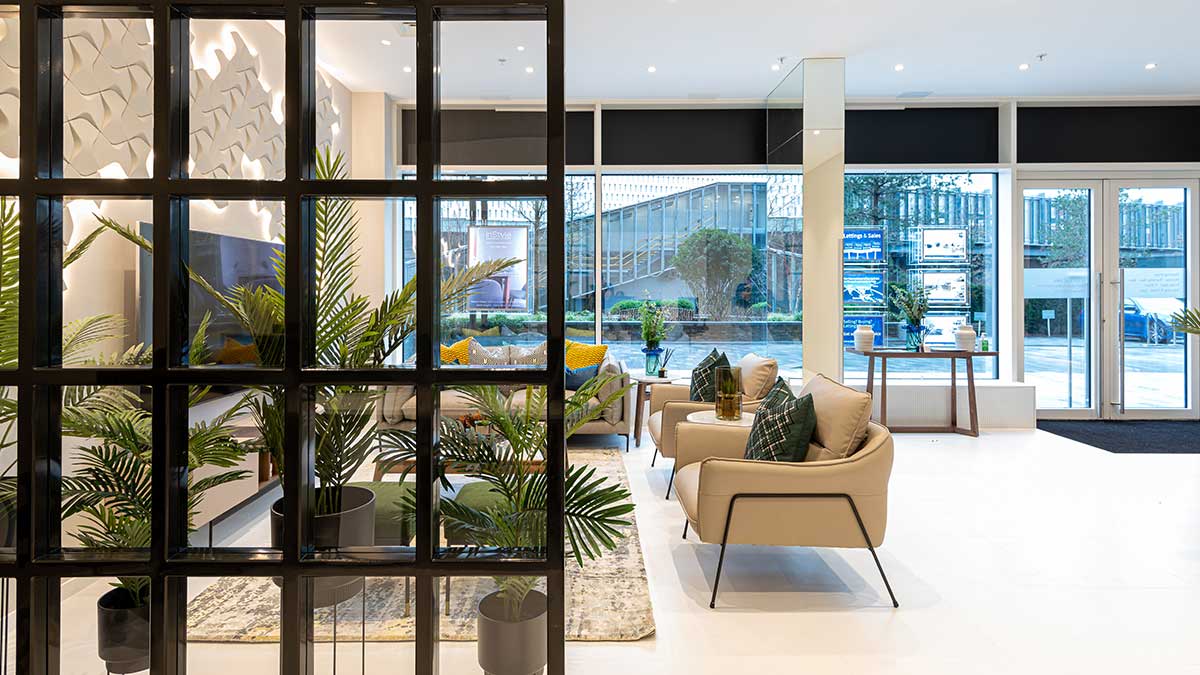 The oversized floor-to-ceiling mirrored pillar mirror draws the eye upwards and accentuates the height of the unit's ceiling. Its positioning maximises the light and bounces it around the room onto the premium, yet affordable, furniture and furnishings.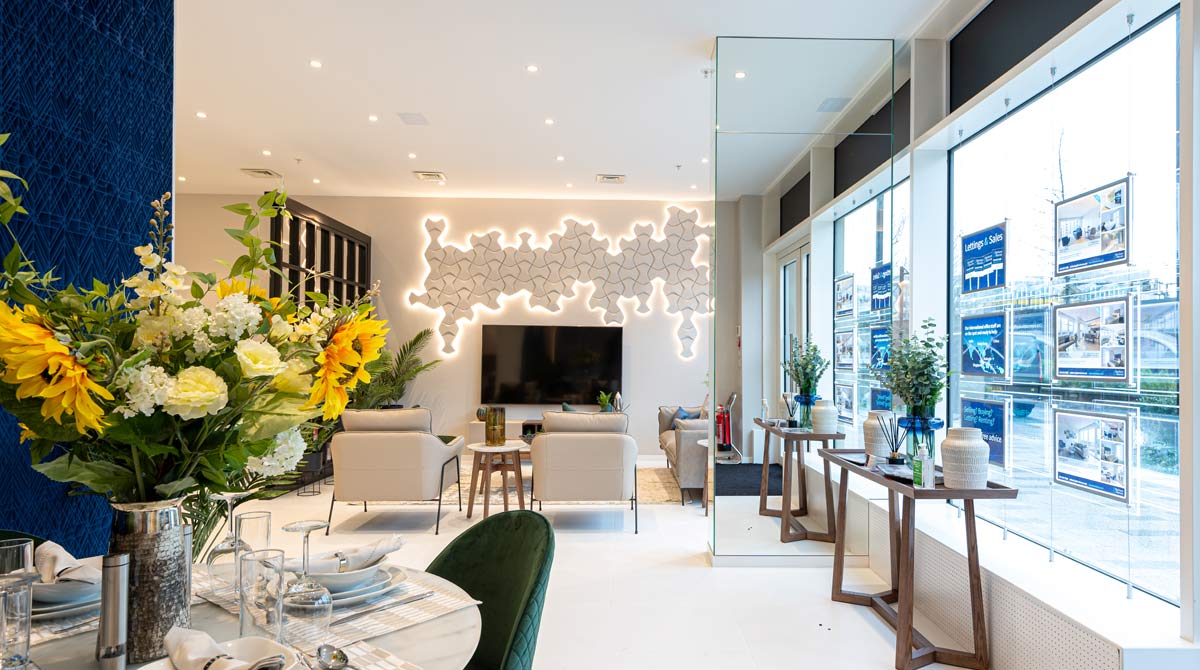 The luxurious furnishing and furnishings complete the renovation. The curated selection, installed and styled by our skilled interior designers, are suited to the company's high profile client-base and is used by nearby developments looking to appeal to a high calibre tenant.