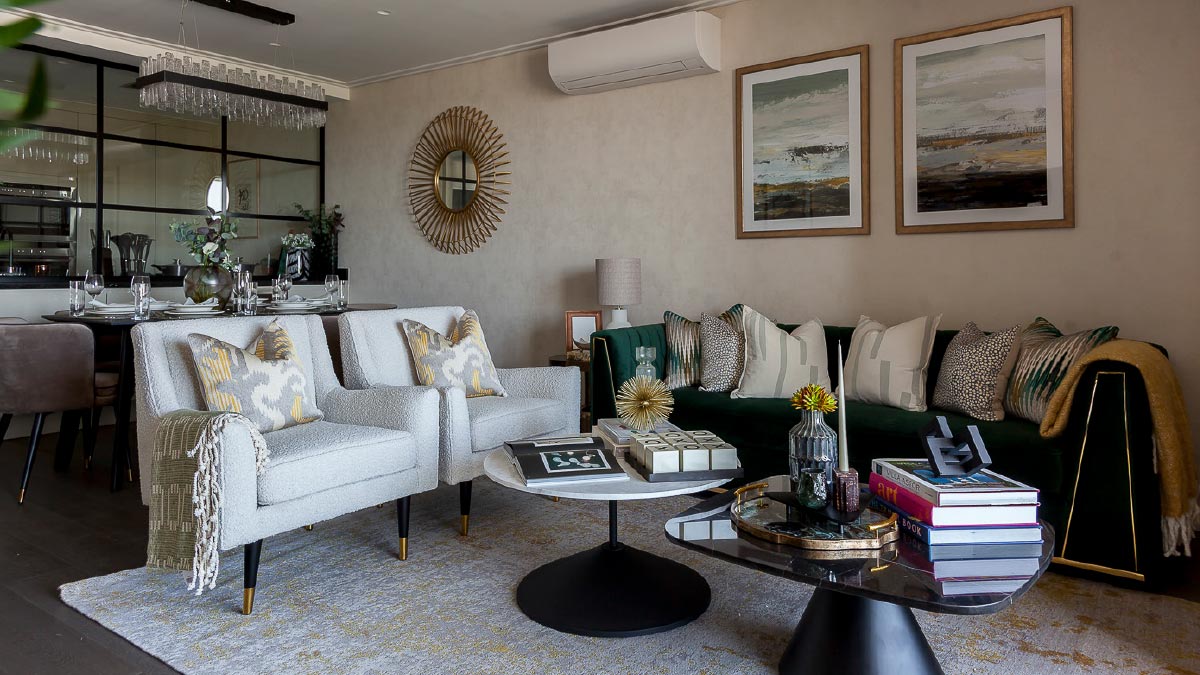 A South Kensington commission located on top of SW7's high-end amenities called for equally luxurious upgrades. The two-bedroom apartment was in urgent need of functional and aesthetic improvements, which were rolled out under the management of Lead Designer, Samera Sarouri and Project Manager, Amar Tufaill.
Our client wanted their home to reflect the district's artistic vibe and briefed that each room be different in terms of colour palette and design identity. An eclectic approach can easily lose focus if due care is not taken. However, InStyle's experienced team was confident they could create the client's vision on budget and on time.
Efficiency & Luxury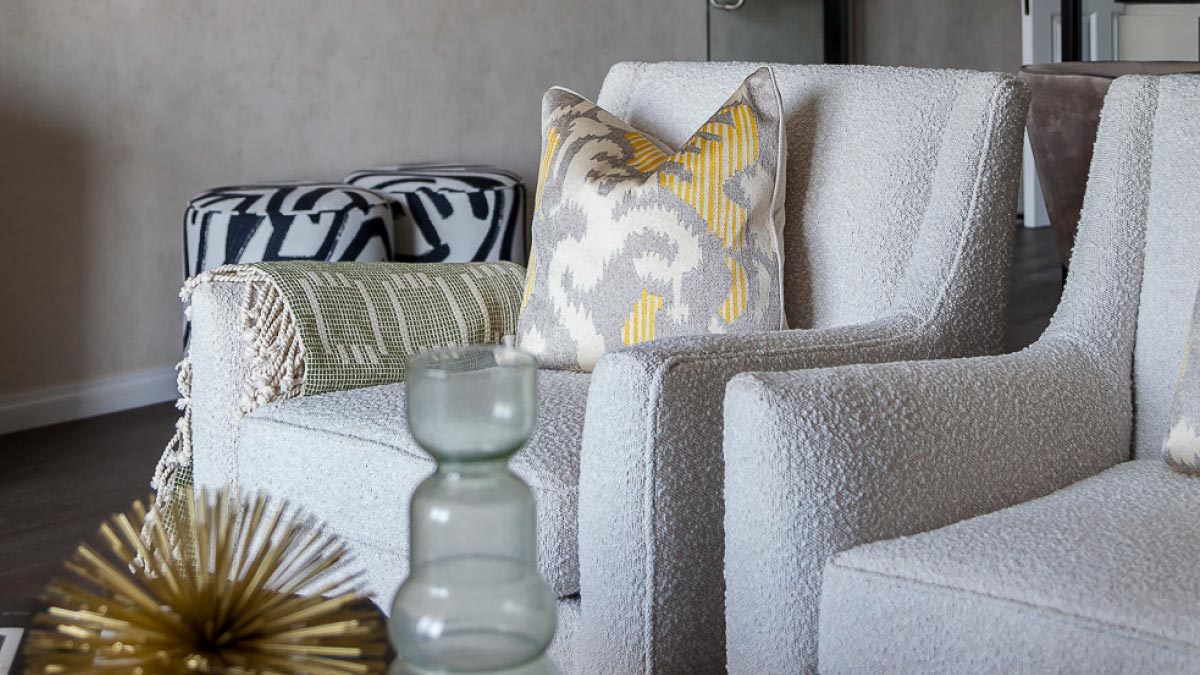 The client's wish was to transform this recently purchased 973 sq. ft property into a stylish, modern family home required our high-end interior design and refurbishment service, which was completed under our high-end Ani M division that specialises in substantial luxury transformations.
After purchasing the property in Point West, our client immediately wanted to dramatically upgrade his newly-purchased two-bedroom, 973 sq. ft apartment, so we got to work very quickly. Although in need of a thorough update that required heavy refurbishment work, the client was sold by the property's potential and idyllic, highly sought-after location.
Openness & Segregated Spaces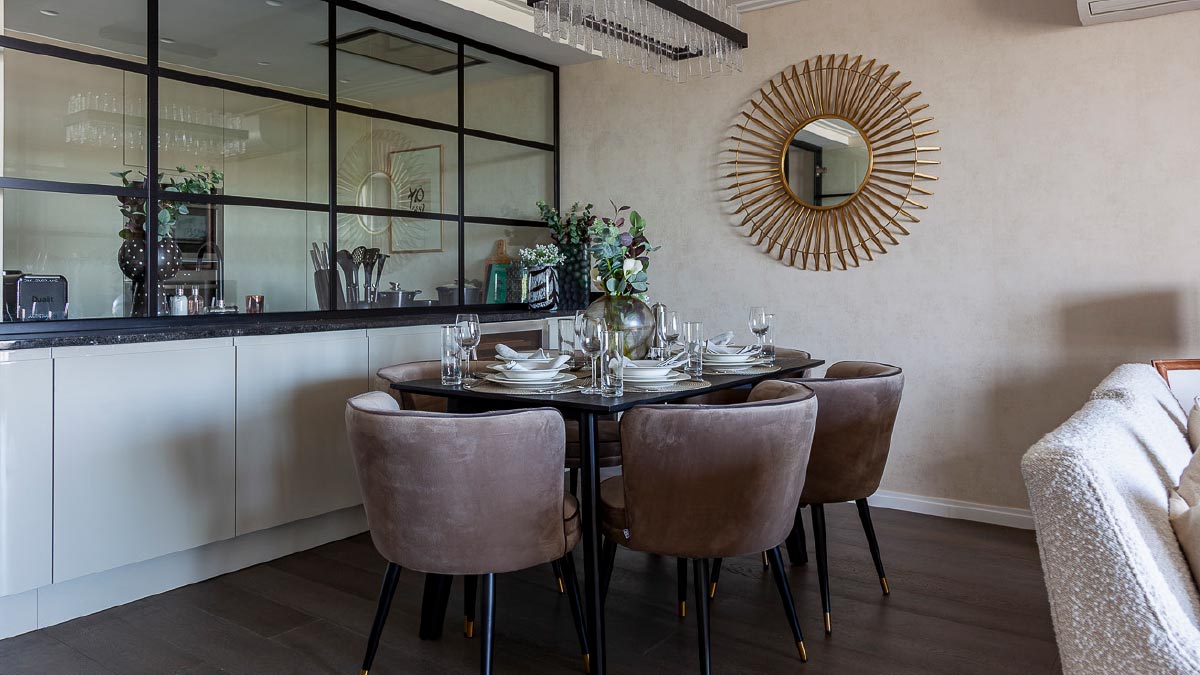 The client was advised to divide the kitchen and living room areas for multiple benefits that impacted function and aesthetics. Initially, the client did not wish for partitioning as it was the open-plan design that sold the property to him in the first place, feeling that it provided the illusion of more space. Our best-of-both-worlds solution was a crittal-style glass partition. This required permission from the building manager that InStyle Direct managed on the client's behalf.
Tailored to the Client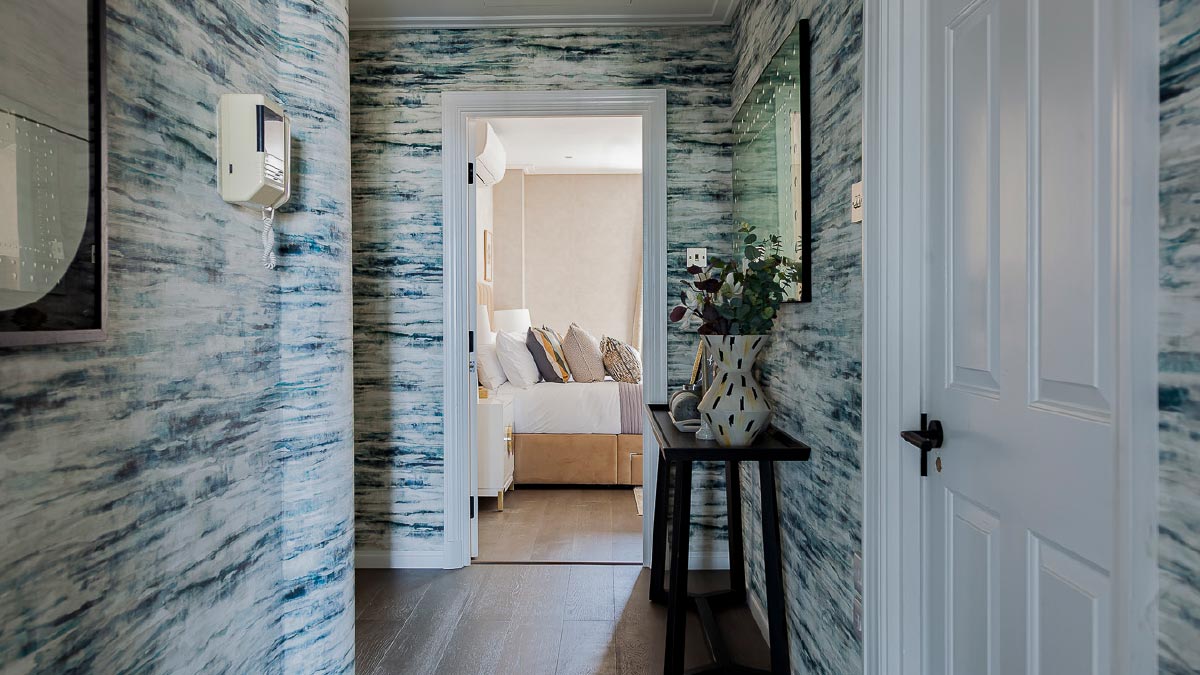 In the early moodboard phases, Samera ensured that certain details remained consistent throughout, ensuring a cohesive design with room's possessing their own identity. The rooms were thoughtfully redecorated to reflect the client's eclectic tastes and interests with the addition of bespoke furniture, curtains and built-in wardrobes. Refurb work included a full rewire and fitting of feature spotlights and a chandelier. In addition, high-quality wooden flooring was laid throughout the apartment.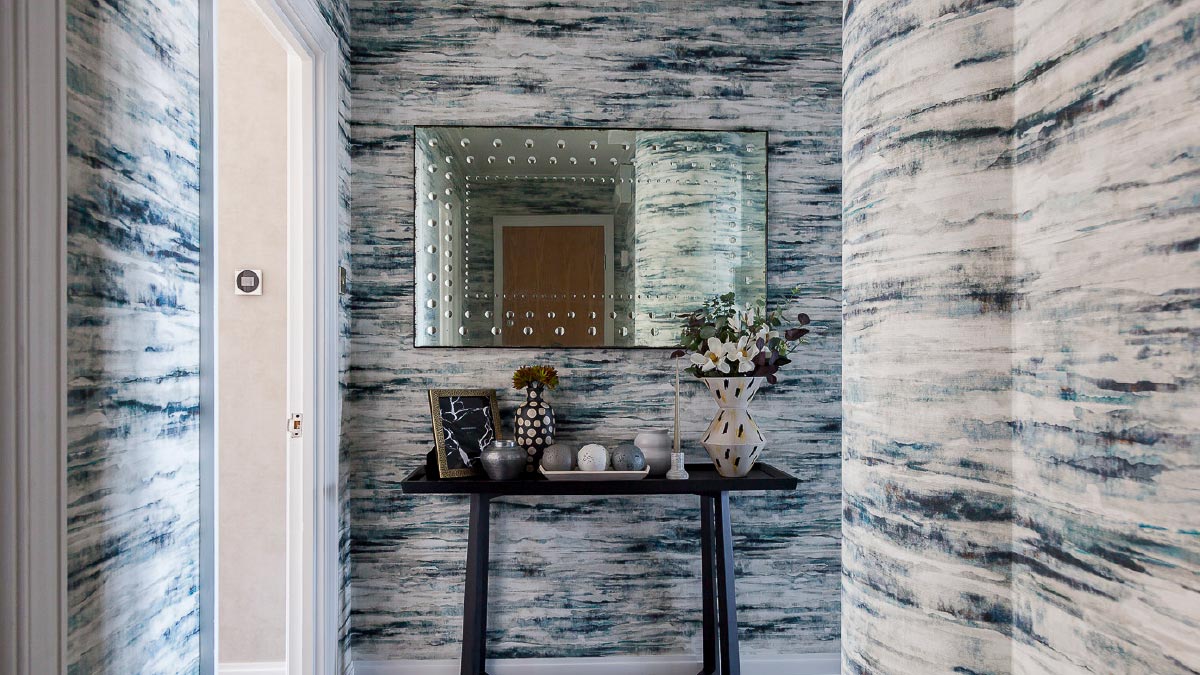 "We used multiple types of patterns, fabrics and colours, yet ensured that small details such as hardware finishes gave the property a feeling of cohesion and continuity by remaining consistent. We also used textured wallpaper in the entrance's hallway for that all-important first impression". – Lead Designer, Samera Sarouri
Managing Contractors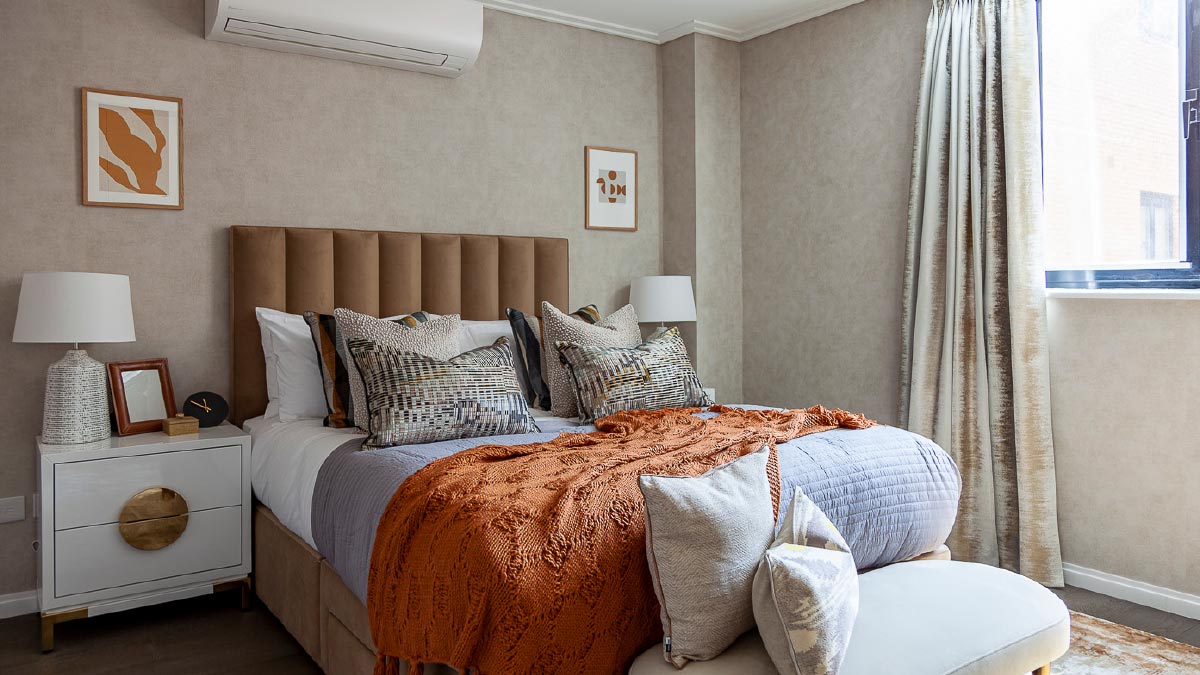 There was one important non-negotiable on the client's side – Having become accustomed to his previous, primary Middle East home with Aircon, the client insisted on the installation of full, integrated air conditioning. For the duration of the refurbishment, the team was in constant contact with the building manager and AC contractor to ensure that we stayed within building alteration regulations and that we had all the required paperwork for installation.
The client was delighted that we managed the entire process without his involvement. This is one of the main reasons clients who are based abroad opt for InStyle Direct's service – An above and beyond approach to project management at no extra cost.
Visit the Point West project profile here.